American Culture and American Identity, Essay Example
Pages: 5
Words: 1272
Essay
This Essay was written by one of our professional writers.

You are free to use it as an inspiration or a source for your own work.
America the Beautiful: Diversity in Culture and Identity
Airing during the much- anticipated commercial blocks of the 2014 Super Bowl was a Coca-Cola (Coke) advertisement featuring a diverse range of people singing "America the Beautiful" in several languages. With this advertisement, Coke sought to portray America as a unified, diverse population of like-minded people with American values and identity at heart. Coke appealed to its audience's sense of identity, culture and patriotism. The ad resulted in an emotional reaction from those around the United States, and in turn showed how American nationalism is transforming in its culture and diversity. Coca-Cola and the Super Bowl are as quintessentially American as any institutions in this country come, and with this ad, shows the shift in American identity and diversity of cultures and language.
Coca-Cola is one of America's biggest brands, and is easily identifiable to those across the world. It carries around a distinctive air of Americanism, and its advertisements are often heavy with nationalistic symbols and ideals. Coke also has a history of creating advertising content meant to unify and celebrate diversity and brotherhood. For example, a 1971 ad featuring  people of all races and ethnicities from all over the world singing "I'd Like to Teach the World to Sing (In Perfect Harmony)." Coke definitely has a reputation for diverse advertising and including people of all walks of life. In the 2014 Super Bowl ad, children and adults are seen laughing, singing, enjoying life and representing American idealism and the land of opportunity and freedom. It embodies the entire premise of America as a melting pot, and a land built on immigration. Although America as a nation has struggled and still continues to struggle with inclusion since its very beginning, certain American ideals and values are still strong within individuals despite of this.
In the beginning of the ad, we see a sweeping landscape featuring a cowboy on a horse, and the music starts to play—"America the Beautiful" is heard in English. The scene quickly changes to young girls in a movie theater, while the song is now heard in Spanish. This sets up the tone of the ad, as it is representing and showcasing the beauty and diversity of the American landscape and its people. The next scene features a girl riding in a car, and then boys dancing  on the street. We are now hearing the song in Tagalog. It cuts back to English and two scenes of children excitedly looking out of their cars at American scenery, specifically some majestic views of the Southwestern United States. The landscape of Southwestern United States has always been synonymous with the ideals and values of Americans— such as freedom, wide open-spaces, and limitless opportunity. It is an image of America that is featured in mass media as a representation of the American way of life. The use of this imagery is reflective of Coca-Cola's intent to combine modern day culture and diversity with the old, cowboy trope of the magnificent landscape of the "Wild West."
As the advertisement continues, there is now a Latino family sitting at a restaurant table, enjoying each others company. The music then switches to Hindi and images of an Orthodox Jews, a Muslim woman in a hijab and the a child swimming underwater in a pool while the "America the Beautiful" is now playing in French and Senegalese. The ad even features two gay dads at a roller rink with their daughter. The last part of the ad features quick shots of several other people of different races and ethnicities enjoying a Coke, another shot of a cowboy drinking a Coke while looking out on the land, and a final scene of children running out into the open, Southwest scenic landscape, while "From Sea to Shining Sea" is slowly drawn out in English. The emotional response that Coke was aiming for is truly indicative of a land of multiculturalism. The imagery melds perfectly with the tone and the music.
In discussing Coke's Super Bowl ad, Joe Rigney, writing as a religion columnist for the The Federalist, says the ad: invites you on a little journey, an audio-visual quest in search of American identity. With no more westward land to conquer, colonize, settle—where is manifest destiny calling us? What is the next frontier? And the ad leaves no doubt as to the answer. Manifest destiny is calling us to extend our commitment to liberty, equality, and democracy, to add a fourth ideal to our Americanist creed: diversity.
Rigney's explanation of what Coke is trying to accomplish with the ad specifically relates to the idea that modern day Americanism is about diversity and multiculturalism. Seeking to embrace diversity and difference among one another is an important aspect of new Americanism. The value placed on diversity in current popular culture shows the strength of idealism and opportunity, two of America's most closely held values.
Not only does the ad feature diversity among race, ethnicity and language, but also among gender and sexual orientation. It is difficult to find, even in modern day culture, representations of gay families in mass media, especially during advertisements featured during large events such as the Super Bowl. By including a gay family in the ad, Coca-Cola took a big risk because as much as American identity is based on multiculturalism and diversity, people are still hesitant to accept all lifestyles. This is the unfortunate aspect of diversity in America—that only certain people can be accepted and celebrated in mainstream media and popular culture. As Coke sought to point out with their ad, and as more and more representations of people are displayed, the greater the push for acceptance across nations, races, religions and personal and gender identity. In his discussion about mainstream cultural diversity, Roy Brooks says that multiculturalism relies on each group to "contribute something of value to a new, blended mainstream culture," (25) and that multiculturalism has influenced the shape of popular culture. However, he also points out that mainstream acceptance still has far to go in the higher culture, which is to say in education, politics, business practices and legal institutions (25). This means that American ideals of diversity still has quite a bit to accomplish in the sense of real and true acceptance. Although, as in the past, American ingenuity always finds a way to triumph over struggle and move forward, and this can be seen in its cultural identity and acceptance taking place today.
Because of Coca-Cola's choice to present this advertisement during one of the most-watched days of television, all across the nation, they chose to allow often marginalized people a platform to be heard, and in turn sparking a national discussion about what it truly means to be American. Coke was able to present to the entire nation the idealism of inclusion and acceptance, and rest these ideals on the breathtaking and dreamy imagery of the American landscape. It might sound overly simplistic and idealistic, but multiculturalism, multilingualism, religious diversity, gender and identity diversity, acceptance of those who are different—these facets of American culture lie directly in the identity of the nation. This gives individuals the opportunity to sit back and enjoy a Coke, go out to a restaurant with the family, go swimming at the local pool, dance on the street or just stare in awe at the beauty the country has to offer.
Works Cited
Brooks, Roy L. "Cultural Diversity: It's All About The Mainstream." Monist 95.1 (2012): 17-32. Academic Search Premier. Web. 22 Sept. 2015.
Maasim, Kanalo. "America, the Beautiful." Online video clip. YouTube, 3 February 2014. Web. 22 September 2015.
Rigney, Joe. "What That Coca-Cola Ad Tells Us About Americanism." The Federalist. 5 Feb. 2014 Web. 22 Sept. 2015. <http://thefederalist.com/2014/02/05/what-that-coca-cola-ad-tells-us-about-americanism/>.
Time is precious
don't waste it!
Get instant essay
writing help!
Plagiarism-free
guarantee
Privacy
guarantee
Secure
checkout
Money back
guarantee
Get a Free E-Book ($50 in value)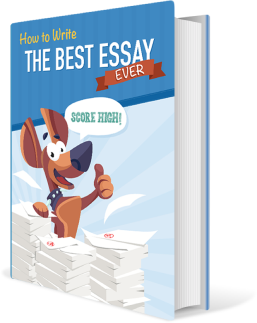 How To Write The Best Essay Ever!