American English Narrative, Essay Example
Pages: 4
Words: 1066
Essay
This Essay was written by one of our professional writers.

You are free to use it as an inspiration or a source for your own work.
The dynamics of American English have become integrated into our daily lives. Changes that the language has seen over the years, the integration of slang, and many more issues make up the diverse language that is not only used, but re-defined on a constant basis. Indeed, the ever-changing language can be seen. Also, it can be contrasted from its previous states. We will take a look at a few crucial areas of the language, in its beginnings, the subject of dictionaries, African American English, and that of slang. While they certainly don't paint a complete picture of American English, they go quite a ways to characterizing it.
The Beginnings of American English
Those who immigrated to the original colonies were overwhelmingly from Great Britain. Thus, it is natural that they wanted to speak English, which is now the primary language. Note that English triumphed as a language even with the obvious hate for the "mother country," which caused the young country to officially become one. However, important cultural elements were kept, such as language, even though there was an enormous hate for English tyranny that was violently noted in the 18th century.
Until the 18th century, dialects between those in the States and England could not be identified. However, not pronouncing the "rs" – what is known as rhoticism – became common in England, as it is seen today. At the end of the century, the loss of [r] become common in areas such as Boston, Philadelphia, and New York. Today, rhotic pronounciation is more prestigious than it was, which has a lot to do with two things: the dialenct of settlers by Border immigrants in the trans-Appalachian Middle West; and the Civil War, with regard to the spread of wealth and political power.
In the end, rhoticism become the norm in the United States. Many immigrants settled in New York, which consisted of all rhotic speakers, by 1870. Along with the colonial elites, nonrhoticism lost prestige. The same speakers, nonrhotic speakers, lost the Civil War. In what could be seen as the final step in rhoticism the standard in the United States, Middle Western pronunciation was opted for by radio and television.
Dictionaries
Dictionaries are taken for granted as a part of the language that we speak. However, the development of dictionaries, and their accompanying roles in the American English Language, they have played a pivotal role. And as opposed to subjects such as rhoticism, this is something that was initiated in the 18th century.
The need was simple. If you wanted to go somewhere, you would fit in better if you were aware of certain language norms. Thus, if you didn't know the dialect in another area, you may eliminate your chances of making it in business with such an example. However, what if there were guides to these sorts of things? Grammars and pronunciation guides could help people become mobile and not deal with related and unwelcomed consequences. Thus, some guides appeared in the 18th century, providing helpful notes pertaining to regional differences in pronunciation.
The prolific writer Samuel Johnson has an important distinction in the subject of dictionaries. His "Dictionary of the English Language" is easily one of the most famous in history, which contained over 40,00 words. The 1755 landmark included accompanying quotations and is recognized as a great scholarly achievement – one that took eight years to compile
It was this example that set the stage for future dictionaries to come. Today's dictionaries commonly contain these features, such as an example of a word in a sentence. Johnson's achievement truly gave future dictionaries something to work toward, which illuminated this important aspect of the language.
African American English
African American English (AAE) is a linguistic subject not without debate. Some argue that the idea of Ebonics as "bad English" is quite untrue, though an accepted notion in society. Others bring up the legitimacy of Ebonics, even promoting it as a possible language distinct from English, while some certainly believe it is corrupted – and too similar to English to be its own language.
Balance certainly has its place, and it's in between these contrasting viewpoints that is perhaps best. According to the Center for Applied Linguistics, it is a dialect used by African Americans, containing its own grammar, pronunciation, and vocabulary uses, just as other dialect of English portray. The latter note is important, as there are other dialects that have their own linguistic patterns in the English language.
There are some theories that attempt to explain AAE/Ebonics. Most notable, perhaps, is the notion that the contact between African and English language speakers led to a creole. Becoming decreolized over time, the creole underwent a process that made it similar to other varieties of English. The other notable theory is known as the Anglicist hypothesis, which uses the few traces of African ancestral languages as the basis. These mixed with regional and social features of white speakers to create AAE. The latter hypothesis also utilizes a theory of segregation – where those in their communities may be more assertive about speaking in such a manner.
Slang
The topic of slang is something well-known to many. This informal manner of speaking uses substitutes and synonyms to replace words and phrases that are more standard in society. It can be connected to a youthful character, as well as one that can mix in with cultural flavors.
One of the most intriguing discussions in slang is the sociological and psychological value of the topic. While it's not necessarily proper to use slang, it can become a "poetry" of sorts. It can also separate and bring others into a group, such as that of age, gender, or some other topic. However, slang can have a negative association for many in society, leading some individuals to struggle with issues that could pose in relationships, career, and so forth.
Conclusion
Without question, the preceding elements have come together to help form American English as it is today. While something like rhoticism may not be familiar to you, it can be an important dynamic in the language. Other dynamic subjects such as slang have helped – and continue to help – form American English as we know it today.
It is interesting to consider how fluidity of American English. This is not a history lesson at all, as linguistic factors change the language that we speak today. Significant changes occur within a language to mold it to the preferences of the masses, for better or worse.
Time is precious
don't waste it!
Get instant essay
writing help!
Plagiarism-free
guarantee
Privacy
guarantee
Secure
checkout
Money back
guarantee
Get a Free E-Book ($50 in value)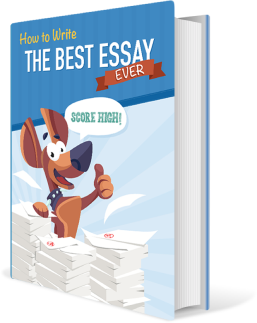 How To Write The Best Essay Ever!