Amish and Mormon, Research Paper Example
This Research Paper was written by one of our professional writers.

You are free to use it as an inspiration or a source for your own work.
Mormons and the Amish lead two very different, yet similar, lifestyles, in a sense. Both closely aligned to their religious beliefs, they occupy an unorthodox place in society. However, they diverge not only in their practices, which will be analyzed, but also in their history. The Amish Mennonite movement can be traced back to the 16th century, stemming from what is known as the Swiss Brethren, according to Hostetler (1993). While Mormonism is also a radical movement of sorts, it does not have such a well-respected link. Mormons trace their origins to visions that Joseph Smith experienced in 1823, when an angel revealed the religious history of an ancient people (Bushman, 2008), leading to the Book of Mormon. As these two groups are analyzed, their similarities and differences will be drawn out further.
Religious Beliefs
One of the most obvious similarities between the Amish and Mormons is found in that of religion. After all, both are labeled as religious groups, at least by definition. While some may identify either or both groups by some other standards, the Amish and Mormon peoples are religious groups above all.
Place in Christianity
Amish religious beliefs in themselves differ significantly from Mormonism. As a movement that is linked to the Mennonites, Amish beliefs are centered on those in Protestant Christianity. Amish religious belief can be seen in the Anabaptist and Mennonite movement and groups, which follow mainstream Christianity.
On the other hand, Mormonism doesn't occupy such a place in mainstream Christianity. As covered in brief earlier, Mormonism was founded upon the visions of leader Joseph Smith, who is considered to be a prophet by believers. And while Mormons may identify themselves as Christians, this is widely rejected. The beliefs of Protestants, Eastern Orthodox, and Catholics, as the three major groups in Christianity, are not compatible with that of the Mormons.
The result is a noticeable difference in the religious beliefs of the Amish and Mormons. Most would consider Amish to be conservative Protestants, or Anabaptists. However, Mormonism cannot be found in the major groupings within Christianity. It is actually considered a cult of sorts, within Christianity and is not accepted as a legitimate religion, based on the Nicene Creed.
Role of Religion
While both groups have differences in their religion and how it is accepted in Christianity, the place and role of religion is similar in each culture. The Amish and Mormons place a high value on how their religious beliefs shape their lives. Indeed, this is an integral feature for understanding each group.
The role of religion is easily seen within each group. Bushman notes that, from the start, Mormons have tried to establish a utopian society of the righteous, what they call Zion (2008). Likewise, for the Amish, they have been centered on religious features. After all, a religious schism in Switzerland led to the very name of Amish, as this was the name given to those who followed Jakob Ammann in 1693 (Kraybill, 2001). From the very start, both groups have centered their essence on that of religion. Both the Amish and the Mormons are considered a religious group.
Cultural Picture
While the Amish may have more of a basis, both groups are well-known for cultural features exhibited in each case. The Amish and the Mormons have noticeable cultural practices which are not only based in faith, but how they live their lives. While they are markedly different in terms of the specifics, general similarities do exist that are quite interesting.
Cultural Specifics
One of the most distinguishable set of cultural features comes from the Amish. Compared to many other religious, ethnic, and cultural groups in the United States, the Amish are one of the most-recognizable groups. This has led to typical depictions in film and literature that has contributed to cultural awareness of these cultural items.
The Amish way of life has many divergences from normal, modern culture. The lack of modern amenities, such as electricity, is quite recognizable. However, there are many others that can be mentioned. They have a religious objection to insurance. Educating children to the eighth grade, the Amish believe that this is enough to live and work in relationship to the Amish lifestyle.
The Amish way of life can be based on a number of important values. Aside from religion, the value of family is certainly seen. Believing that they are a blessing from God, large families are highly regarded in Amish society. The value of family is paramount in Amish society. Notably, some ways of life can differ from community to community, such as the standards of buggies and other issues.
For the Mormons, there may not be as great of a noticeable way of life, such as the lack of electricity that the Amish have. There is one practice that, however inaccurate to the Mormon way of life, can be linked to Mormonism. Polygamy can be seen to be highly recognizable and related to Mormonism. However, while early Mormons practiced this, it was renounced by the LDS church in 1890, and it discontinued over the next 15 years, according to Hardy (1992).
Mormons have a number of cultural practices that express the group's values. Their firm religious values have a number of implications culturally. Items like gambling and the viewing of pornography are prohibited, along with the consumption of coffee, alcohol, tobacco, and tea. Activity in the church is high, with typical church attendance higher than other religious groups. A two-year proselytizing mission for young men is not uncommon, where their time is dedicated to the church without pay.
Isolation
While the preceding cultural features are not the same between the two groups, it is these features that have led to a mutual similarity: isolation. Engaging in the group's respective way of life, it has become convenient, and even necessary, in some instances, to isolate themselves from society. From the church activity in Utah for Mormonism to the lack of electricity in communities for the Amish, the two groups have found an easier way of life by isolating themselves from others.
Conclusion
The Amish and Mormon groups and people have a number of marked differences. From the religious beliefs themselves to cultural practices, in many ways, the two are worlds apart. However, both groups are founded on their religious beliefs. Also, their related and independent cultural features are rather similar as well, in terms of isolation and how they are founded on religious ideals. While the Amish and Mormon groups may not be linked in terms of their specifics, there are some interesting general features that deserves to be noted.
References
Bushman, R. L. (2008). Mormonism: A Very Short Introduction. New York: Oxford University Press.
Hardy, B. C. (1992). Solemn Covenant: The Mormon Polygamous Passage. Urbana: University of Illinois Press.
Hostetler, J. (1993). Amish Society (fourth ed.). Baltimore, Maryland; London: Johns Hopkins University Press.
Kraybill, D. B. (2001). The Riddle of Amish Culture. Balmore, Maryland; London: Johns Hopkins Univerity Press.
Stuck with your Research Paper?
Get in touch with one of our experts for instant help!
Messenger
Live chat
Time is precious
don't waste it!
Get instant essay
writing help!
Plagiarism-free
guarantee
Privacy
guarantee
Secure
checkout
Money back
guarantee
Get a Free E-Book ($50 in value)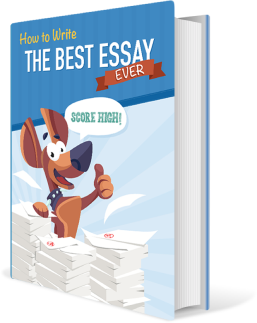 How To Write The Best Essay Ever!