An Approach to Early Childhood Education, Research Paper Example
This Research Paper was written by one of our professional writers.

You are free to use it as an inspiration or a source for your own work.
Introduction
Reggio Emilia is a town in Italy in which the whole community is remarkably dedicated to high quality preschool and infant/toddler programs to benefit all children, particularly children with disabilities, and ensure they receive an inclusive education in an appropriate setting (Zhang, Fallon, & Kim, 2009). The learning environment is one of the most vital aspects regarding the child's learning environment and must be stimulating and diverse in order to engage the children and keep their interest throughout the lesson (News, 2000). Developmentally appropriate practices (DAP) must be maintained and are determined by considering the child's age and developmental level as well as their personalities, backgrounds, and abilities so that each child will be included in the curricular activity in order to create the most effective learning environment for the students (Developmentally Appropriate Practices, n.d.). The Reggio Emilia curricular approach views children as "Protagonists of their own learning" that are competent and able to pursue knowledge and teachers should plan an emergent curriculum that supports individual and group learning (Zhang, Fallon, & Kim, 2009, p.87). This paper will present a brief analysis of the Reggio Emilia approach to education, including a description of what the Reggio Emilia approach is, who created it, a brief history of the program, the fundamentals of the method, and a description of what a Reggio classroom looks and sounds like.
What is the Reggio Emilia Approach?
The Reggio Emilia curricular approach allows the child lead structured and unstructured play using their familiar toys and books (Zhang, Fallon, & Kim, 2009). One of the identifying characteristics of the Reggio Emilia curricular approach is that it views the nuclear family as well as all extended family members as teachers of the curriculum and this educational method considers that all people around a child are crucial resources to the child's learning that may engage in developing photographs, conversations, visual arts, and other creative outlets surrounding their emerging play (Zhang, Fallon, & Kim, 2009). In this manner, the Reggio Emilia curriculum allows teachers and other adults to serve as researchers, collaborators, or assistants to the child rather than engaging in the traditional structured and teacher-directed learning environment (Zhang, Fallon, & Kim, 2009). The strong emphasis the Reggio Emilia curricular approach places on the family's role in the child's development also fits well with the beliefs of many families with cultural and linguistic differences and this curricular approach has been effective in decreasing behavioral issues while increasing thinking, problem solving, and creativity skills (Zhang, Fallon, & Kim, 2009). Unlike the traditional teacher-centered educational approach, Reggio teachers did not attempt to teach direct or right answers, they instead try to arouse the children's curiosity and motivate them to seek knowledge and build relationships independently (Kang, 2007).
Origins of the Reggio Emilia Approach
Loris Malaguzzi and other local parents started the first Reggio Emilia schools in Reggio Emilia, Italy in 1945 as an alternative to the strict, church-monopolized institutions that dominated Italian early education (LeBlanc, 2012). Malaguzzi studied psychology in Rome, where he was inspired by the ideas of Vygotsky, Dewey, Piaget, and Bruner because Bruner and Vygotsky's recognized the child's natural problem-solving capacities, and of the role of culture in developing the mind and John Dewey believed that true education should stimulate a child 'to conceive of himself from the standpoint of the welfare of the group to which he belongs' (LeBlanc, 2012). The number of parent-run centers steadily increased, and in 1967 the municipality took over their administration and financing, making the Reggio preschools and infant-toddler centers, available to children from birth to age six regardless of their economic circumstance or physical disability (LeBlanc, 2012). Despite Malaguzzi's passing in 1994, today, there are more than 21 city-run preschools, 13 infant-toddler centers, and 12 schools owned and operated as cooperatives in Reggio Emilia, Italy and many countries worldwide have adopted and implemented this philosophy into their early childhood educational models (Kang, 2007; LeBlanc, 2012).).
History of Reggio Emilia Approach
The Reggio Emilia early childhood programs reflected spontaneity and responsiveness to new ideas through an 'emergent curriculum' that is especially appropriate for the children with cultural and linguistic differences (LeBlanc, 2012; Zhang, Fallon, & Kim, 2009). Following the devastation of WWII, "…education was seen as a means of combating the disastrous ideology of fascism through collective efforts, endeavors, achievements and the cultivation of communication, relationships and co-responsibility" (Papatheodorou, 2010, p.4). As more women have entered the workforce, governments have allocated funds and developed policies for early childhood education and the economic investment made for such provision has led to the introduction of curricula to establish the benefits and returns of this allowance (Papatheodorou, 2010). The popularity of the Reggio Emilia approach has grown because Reggio Emilia preschools place the brunt of their emphasis on pedagogy and how children are taught rather than a curriculum framework which determines what children will be taught (Papatheodorou, 2010). This pedagogical method values the daily experiences of the child, the teacher, and parents within the local community; it supports the values and commitments of the wider community that it is rooted in and maintains historical memory; and it accentuates identity through culture and stresses creativity, imagination, and the human capacity for problem solving (Papatheodorou, 2010).
The Fundamentals of Reggio Emilia
Whilst children's own voices remain central in its every day application. The Reggio Emilia pedagogy is neither play nor systematic educational instruction; instead, it resembles real-life and offers practice of living. It takes the form of long term projects whose emphasis is on intellectual goals which promote positive dispositions, curiosity and problem solving skills, not on prescribed and de-contextualized measurable outcomes. The systematic documentation of children's endeavors in these projects captures their voices, tells their collective learning story and leads to a product and output. It documents children's "hundred languages" of expression and representation of their world, which, in turn, is used by early years practitioners for reflection and further action. Since the community influence is a strong factor of the Reggio Emilia approach, success of the program is judged on the basis of the functioning of the Reggio Emilia community, assuming accountability to the wider society. Reggio Emilia preschools and their pedagogy present a worldview of the child as being and belonging within their local community as an equal, valued and treasured member. (Papatheodorou, 2010).
Sights & Sounds in a Reggio Emilia Classroom
The Reggio Emilia classroom seeks to include space for seclusion so children have areas to go when they want to be alone, which is essential for children who are in group care for lengthy durations (Feeney, Moravcik, Nolte, & Chritensen, 2010). Young children are learning all the time and the materials in an early childhood environment must be conducive to active facilitation of their knowledge growth (Feeney, Moravcik, Nolte, & Chritensen, 2010). The environment is a powerful tool for learning and Reggio Emilia schools provide a model for honoring the arts with a separate art studio called an atelier and an atelieristas, or art teachers, with a specialized background in visual art, music, dance, theater, or design, to scaffold children's explorations of a wide variety of artistic media (Decker, Decker, Freeman, & Knopf, 2009). The classroom should look like a joy-filled studio, ideally bathed in natural glare-free light, but an artificial light may be needed to give children plenty of illumination for their work (Decker, Decker, Freeman, & Knopf, 2009). The furniture, surroundings, and materials should all be designed in the ideal proportions for children.
Conclusion
The Reggio Emilia educational model emphasizes attention invested in aesthetics and encourages classrooms that are inviting and light filled, with areas for active play separate from spaces for quiet concentration; there are safe places to keep works in progress; and the lunch room has furniture and furnishings that create a relaxed and homey atmosphere (Decker, Decker, Freeman, & Knopf, 2009). The learning environment also communicates the program's values and goals to adults and an intentionally created environment reflects an understanding of how children develop and learn while providing opportunities for child-child, child-material, and child-adult interactions (Decker, Decker, Freeman, & Knopf, 2009).
References
Decker, C., Decker, J., Freeman, N., and Knopf, H. (2009). Planning and administering early childhood programs (9th ed.). New Jersey: Pearson Education, Inc.
Developmentally Appropriate Practices (DAP). (n.d.). Retrieved from http://www.tr.wou.edu/train/cdcDAP.htm
Feeney, S., Moravcik, E., Nolte, S., & Chritensen, D. (2010). Who Am I in the Lives of Children? (8th ed.). New Jersey: Pearson Education, Inc.
New, R.S. (2000). Reggio Emilia: Catalyst for change and conservation. Retrieved from ERIC Digest. www.ericdigests.org/2001-3/reggio.htm.
Papatheodorou, T. (2010). Being, belonging and becoming: Some worldviews of early childhood in contemporary curricula. Forum on Public Policy Online, 2010(2), 1-18. Retrieved from ERIC database, (EJ903475).
Kang, J. (2007, summer). How many languages can Reggio children speak? Many more than a hundred! Gifted Child Today, 30(3), 45-48, 65. Retrieved from ERIC database, (EJ769917).
Zhang, J., Fallon, M., & Kim, E. (2010). The Reggio Emilia curricular approach for enhancing play development of young children. Curriculum and Teaching Dialogue, 12(1/2), 85-99,A177-A178,A180. Retrieved from ProQuest Education Journals, (2283023431).
LeBlanc, M. (2012). Reggio Emilia: An innovative approach to education. Community Playthings. Retrieved from http://www.communityplaythings.co.uk/resources/articles/reggio-emilia.html
Stuck with your Research Paper?
Get in touch with one of our experts for instant help!
Messenger
Live chat
Time is precious
don't waste it!
Get instant essay
writing help!
Plagiarism-free
guarantee
Privacy
guarantee
Secure
checkout
Money back
guarantee
Get a Free E-Book ($50 in value)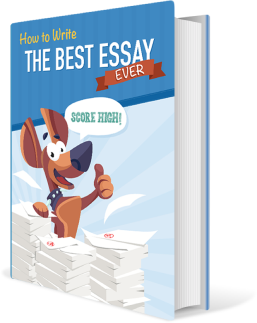 How To Write The Best Essay Ever!