An Argument for Globalization, Essay Example
Pages: 3
Words: 772
Essay
This Essay was written by one of our professional writers.

You are free to use it as an inspiration or a source for your own work.
An Argument for Globalization
Globalization is an integration process that is driven by trade and investment in business. The act itself is aided by technology and serves to take a company's name all over the world. Although there have been a number of negative connotations concerning the act of globalizing in business, the positive attributes of worldwide exposure far outweigh the gloom associated with globalization.
Premise: Globalization increases a company's popularity and aids a country's economy.
It is a relative concept that those who remain quiet about their goals often do not see maximum exposure. The child who never asks for help in school is usually left behind, and the prospective employee who fails to share his opinions during an interview typically does not get the job. Such is true in business as well. Whereas companies that seize every opportunity to introduce their goods and services to prospective customers are rewarded with an increase in revenue, those corporations that choose not to expose themselves to the general public are left with deficits that lead to financial strains.
Globalization gives companies the opportunity to broaden their horizons and increase income. Hashem Salarzadeh Jenatabadi and Parisa Samimi's (2014) study on the matter supports this claim. According to their research, "Economic globalization not only directly promotes growth but also indirectly does so via complementary reforms" (7). Jenatabadi and Samimi present evidence that proves that economies of developing nations improve as a result of changes in policy brought about as the result of globalization. In this manner, worldwide expansion serves as a double benefit for both developing nations and First World countries that interact with them.
While many praise the idea of businesses integrating to bring about worldwide change, a few critics have scrutinized the process for a number of reasons. Some critics claim that globalization brings more heartache than positive change, and others view worldwide exposure as a way for companies to outsource and, in essence, limit job opportunities for locals. In fact, Jose Ocampo (2010) of Princeton University points out:
"Recent years have been characterized by growing frustration with globalization, reflecting unsatisfactory processes and outcomes in multiple areas. In the social area, disenchantment is the result of the uneven way the benefits of globalization have spread in developing and developed countries alike. In the economic area, high financial volatility and a broad regulatory deficit have resulted in a sequence of national and international financial crises, and most recently in a global financial crisis unprecedented since the Great Depression. In the environmental area, no effective action has been taken so far to face the unprecedented challenges posed by climate change and the massive destruction of biodiversity. And this is certainly an incomplete list" (1).
Although some blame such failures in globalization on the businesses themselves, Ocampo believes that poor governing is the culprit behind the bad reputation that worldwide integration receives. Jose holds that creating policy in line with the process, as Jenatabadi and Samimi also argue, will solve problems currently present in globalizing.
In many respects what Ocampo says is true. While his decision to completely reject globalization is erroneous, the idea of regulation from municipal and federal governments being necessary in order for worldwide exposure to be beneficial is supported by historical evidence. Many developing nations have not enjoyed the full benefits of globalization due to outdated regime rules and, even worse, corruption within the executive ranks. For them, worldwide expansion has hurt the majority and only caused the wealthy with ties in administration to advance their economic status. From this perspective, globalization appears to be the villain that does more harm than good. What should be noted, however, is the concept of globalization and government policy working hand in hand in economics. While it is easy for a developing or established nation to partner with other countries, it is quite difficult to see the positive impact of such collaboration and integration when laws that would aid in the country's growth are not in place.
Still, regardless of whether a person is in favor of or against globalization, the process has improved the overall economy of the world. Several developing nations have seen growth since making the decision to broaden their horizons and reach out to established companies in thriving regions. Even certain social rules have changed as a result of worldwide expansion. Both fans and critics of globalization would agree that the process, when properly regulated by the government, has the potential to improve business relations. Conclusion: Globalization is good for businesses and economies.
References
Ocampo, Jose (2010). 'Rethinking Global Economic and Social Governance.' Princeton University.
Samimi, Parisa & Jenatabadi, Hashem (2014). 'Globalization and Economic Growth: Empirical Evidence on the Role of Complementarities.' PLOS.
Time is precious
don't waste it!
Get instant essay
writing help!
Plagiarism-free
guarantee
Privacy
guarantee
Secure
checkout
Money back
guarantee
Get a Free E-Book ($50 in value)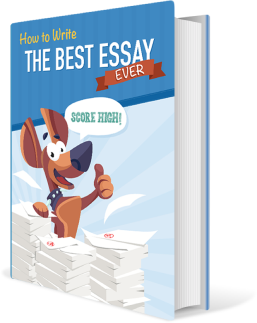 How To Write The Best Essay Ever!