An Examination on Cell Biology, Essay Example
Pages: 5
Words: 1278
Essay
This Essay was written by one of our professional writers.

You are free to use it as an inspiration or a source for your own work.
Technically speaking, cell biology can be defined as the science that deals with the structures, living processes, and functions of cells, whether in plants, animals, or human beings. The cell can be viewed as the basic foundational element of all life, whether plant, animal, microscopic, or human. Composition-wise, all cells are made up of a nucleus located in the center of the cell, cytoplasm which makes up the bulk of the cell's physical body, and organelles or various particles mixed in with the cell's body, such as mitochondria, the Golgi complex, the endoplastic reticulum, lysosomes, and centrioles. Found inside of the nucleus are nucleolus with RNA (ribonucleic acid) and chromatin granules that contain protein and DNA (deoxyribonucleic acid) which develops into chromosomes, the determinants of all hereditary characteristics.
From a scientific perspective, cell biology concerns the basic concept that the cell is the fundamental unit of life. Thus, "focusing on the cell permits a detailed understanding of the tissues and organisms" that are created as a direct result of cell behavior (Miko, 2014). Some organisms like paramecium and other microscopic organisms posses a single cell, while others are "organized into cooperative groups with huge numbers of cells," such as organs found in the human body. Overall then, cell biology focuses "on the structure and function of cells from the most general properties shared by all cells to the unique, highly-intricate functions particular to specialized cells" (Miko, 2014).
Historically, cell biology began in the late 1600's when Robert Hooke observed plant cells in slices of cork. Following this, Antonie van Leeuwenhoek observed with a crude microscope living cells with visibly moving parts. Some two hundred years later, Schleiden and Schwann began some intense observations on animal cells which resulted in "the first clearly stated definition of a living cell," being that "all living creatures, both simple and complex, are made out of one or more cells, and the cell is the structural and functional unit of life," a concept that later became the foundation for cell theory (Miko, 2014).
In order for a cell to live and reproduce, it must take in energy and give out energy, a process referred to as cell respiration, much like a human being taking in a breath of air and expelling it via the lungs. The ultimate source for this energy is of course the sun. For plants, algae, and some types of bacteria, energy harvested from sunlight provides energy and food, a process called photosynthesis in which green plants containing chlorophyll synthesize chemical substances, mostly carbohydrates, from atmospheric carbon dioxide and water as energy and food and then emit oxygen as a by-product. Organisms that harvest energy and food via chemistry and photosynthesis are called autotrophs or self-feeders, such as plants. In contrast, organisms that do not have the ability to produce their own energy and food are called heterotrophs which includes all animals and human beings (Cellular Respiration, 2015).
This process has much to do with metabolism which can be defined as a "reaction that occurs in sequences called biochemical pathways." There are two basic types of pathway reactions–exergonic of those that "involve a release of free energy without the net input of energy" and endergonic or those that require the addition of energy. This second pathway reaction powers metabolism by "driving endergonic reactions through the use of ATP" or adenosine triphosphate which biologists and biochemists consider as the energy currency of life or as the high-energy molecule that stores the energy" required for life (Cellular Respiration, 2015).
Cell reproduction or cell division is a continuous process by which a cell divides in four specific stages–prophase, metaphase, anaphase, and telophase. Before the prophase stage, the centrosome of the cells divides into two parts which become oriented at opposite poles of the nucleus, much like the opposite poles of a magnet. Then during the prophase, dispersed chromatin condenses into chromomeres strung along a threadlike chromonema composed of DNA. The chromonema then condenses into compact chromosomes. During the metaphase, the chromosomes become oriented in the equatorial plane (i.e., across the center) with a clear area directed toward the two centrosomes. At this point, the chromosomes have doubled into chromatids attached to each other at the centromere (Miko, 2014).
During late metaphase and early anaphase, the centromere divides, then during telophase, the chromosomes form a compact mass, lose their individuality, and disperse into the chromatin of the intermitotic nucleus. The cycle of cell division also includes an interphase during which new DNA, RNA, and protein molecules are synthesized before the beginning of the next prophase (Miko, 2014).
The main biochemical agent that is responsible for all life as we know it is DNA or deoxyribonucleic acid which is the hereditary material in human beings and all other living organisms on earth. It is located in the cell nucleus (nuclear DNA) with a small amount found in the mitochondria (mitochondrial DNA). All of the information in DNA is kept as a code made of four specific chemicals–thymine (T), adenine (A), guanine (G), and cytosine (C).
Human DNA and that of the Great Apes are made up of about 3 billion bases with 99% shared by every person on the planet. One of the most important properties or characteristic of DNA is that it can "replicate or make copies of itself." Structure-wise, each DNA strand in the double helix "can serve as a pattern for duplicating the sequence of bases" which is highly critical when individual cells "divide because each new cell needs to have an exact copy of the DNA present in the old cell" (What is DNA? 2015).
The scientist most closely linked to DNA (outside of Crick and Watson) and heredity is Gregor Mendel, a German researcher and friar who is considered today as the founder of the modern science of genetics. By his work on pea plants, Mendel "discovered the fundamental laws of inheritance" and deduced that "genes come in pairs and are inherited as distinct units, one from each parent." Mendel also "recognized the mathematical patterns of inheritance from one generation to the next" which helped him to formulate Mendel's Laws of Heredity, composed of three basic elements–1), the Law of Segregation in which each inherited trait is defined by a gene pair; 2), the Law of Independent Assortment in which genes for different traits are sorted separately from one another so that the inheritance of one trait is not dependent on the inheritance of another; and 3), the Law of Dominance in which an organism with alternate forms of a gene will express the form that is dominant (Gregor Mendel, 1822-1884, 2014).
One particular disease that appears to be semi-dependent on DNA and heredity is cancer which can be defined as a neoplasm characterized by the uncontrolled growth of anaplastic cells that tend to invade surrounding tissue and metastasize (i.e., spread) to distant body sites, such as lung cancer metastasizing into the bone marrow or the pancreas. More often than not, these neoplasmic growths are malignant cells that tend to worsen with time and can lead to death (Miko, 2014).
When heredity is involved in the development of cancer, this is based on gene mutations that are acquired from one's parents or ancestors. These mutations can be found in every cell in a person's body from birth and are usually passed from parent to child. Known as germline mutation, this process can be passed on from one generation to another; however, compared to the other form of cancer which occurs from environmental factors, such as smoking cigarettes, only about 10% of all cancers are inherited (Miko, 2014).
References
Cellular respiration. (2015). Retrieved from http://bioweb.cs.earlham.edu/9-12/cellularrespiration
Gregor Mendel, 1822-1884. (2014). Retrieved from http://www.dnalc.org/view/16151-Biography-1-Gregor-Mendel-1822-1884-.html
Miko, I. (2014). Cell biology. Retrieved from http://www.nature.com/scitable/topic/cell-biology-13906536
What is DNA? (2015). Retrieved from http://ghr.nlm.nih.gov/handbook/basics/dna
Time is precious
don't waste it!
Get instant essay
writing help!
Plagiarism-free
guarantee
Privacy
guarantee
Secure
checkout
Money back
guarantee
Get a Free E-Book ($50 in value)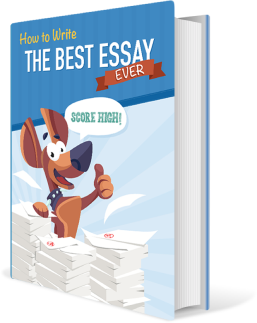 How To Write The Best Essay Ever!