An Image of Africa, Assessment Example
This Assessment was written by one of our professional writers.

You are free to use it as an inspiration or a source for your own work.
Part One
In "Thing's Fall Apart" Chinua Achebe presents the story of an African native that is forced out of his culture and suffers as a consequence. He tries long and hard to get his former way of life back, but doesn't succeed. While this is a story that many people might be able to relate to, it is impossible to understand exactly what Okonkwo is going through unless the person who reads this story understands the historical context of this book. Therefore, it is necessart to understand the historical context of Things Fall Apart to understand the actions and motives of different characters. Two characters that will be analyzed to show this include Okonkwo and the Catholic missionaries.
Okonkwo is hard to understand by some people because it is important to consider that manliness in his culture is more important than in others. According to the author "Okonkwo ruled his household with a heavy hand. His wives, especially the youngest, lived in perpetual fear of his fiery temper" (2.12). It is important to understand Okonkwo's role in society because men were considered dominant. Okonkwo was a leader figure to many people in his tribe, so he was very representative of the culutre and respected by many people. However, this respect and culture is ripped away from him by the Christian missionaries. By understanding a better historical context of this topic, it is easy to understand the Okonkwo was so upset about the missionaries because they changed his life and made it into something he couldn't handle. In a way, this historical context shows that Okonkwo's suicide is a mark of contempt against the missionaries.
It is also important to understand the missionaries because these individuals visited Africa specifically to covert people living there and gain some control over their land. Because this is known, it is easier to relate to the anger that Okonkwo is feeling about their invasion. Individuals that know the history of these missions know that some terrible acts were committed. Therefore, this knowledge makes it easier to side with Okonkwo and be angry at the missionaries for taking his land.
Overall, it is important for the historical context of books like Things Fall Apart to be known because this tells the reader more information about the characters. Because of this, the reader is able to understand the characters even better, which helps them form a connection with what is happening to them on the book. The storytelling and the context seems more effective because of this.
Part Two
The theme of "Things Fall Apart" is literarally that things fall apart. This is true for Okonkwo's life; he started out living happily in a society with the people and things he liked best, before this was all taken away from him because of changing times and ideas. As such, traditions and customs are an important aspect of this story. Because Okonkwo holds these traditions and customs so dear, he is very upset when these are taken from them, and he even ends his own life.
When middle school and high school students read Things Fall Apart, one of the things that is the most striking for them is that according to their teacher's review, " One of them was particularly happy to learn about the customs and superstitions of an African tribe" (Achebe 782). In an analysis of his own work, Chinua Achebe found out that his work had been used as a learning experience about African culture for students across the globe. Since this is a factor that stands out most about the book, it is evident that it is an important theme that is easily recalled by many of its readers.
Other literary critics argue that "Things Fall Apart is not a novel without cultural context. It is a text rooted in the social customs, traditions, and cultural milieu of a people" (Bloom 49). Therefore, the cultural implication's of Okonkwo's journey is what makes this piece valuable. Since he is able to offer an understanding to us about his culture in a way that we are able to get in touch with his own emotions and depression, Things Fall Apart can be said to be a book about the downfall of Native African culture in lands that were claimed by the British. Even though many descents of these people continue to live in Africa today, they have been robbed of their cultures, which has led to a very different lifestyle for many of them.
In conclusion, an important theme in Things Fall Apart is the downfall of religion and custom in society. Okonkwo experiences this first hand when the Chrisitan missionaries convert his neighbors. Some people are unable to accept this downfall, yet are forced. Okownkwo escaped this new culture by ending his own life, but many Africans living today have survived without the preservation of their native culture. We too must consider that one day, it is possible for our culture to "fall apart".
Works Cited
Achebe, C. An Image of Africa. The Massachusetts Review 18(4): 782-794.
Bloom, H. Bloom's Modern Critical Interpretations. Bloom's Literary Criticism, 2010.
Stuck with your Assessment?
Get in touch with one of our experts for instant help!
Messenger
Live chat
Time is precious
don't waste it!
Get instant essay
writing help!
Plagiarism-free
guarantee
Privacy
guarantee
Secure
checkout
Money back
guarantee
Get a Free E-Book ($50 in value)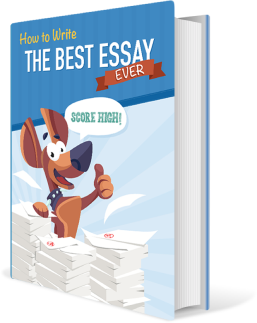 How To Write The Best Essay Ever!