Home
/
Assessment
/
The Quality of Current Development in Cancer Nursing Practice, Assessment Example
The Quality of Current Development in Cancer Nursing Practice, Assessment Example
This Assessment was written by one of our professional writers.

You are free to use it as an inspiration or a source for your own work.
Introduction
The World Health Organization report dated 2022 says that by 2030, there will be 3 million cancer-related deaths in the United Kingdom (U.K.). Almost every nurse feels the rising cancer incidence rate's effects on their work and the care they offer. Cancer nurses are responsible for improving cancer care and guaranteeing a positive patient experience for patients to receive the best care possible.
Evidence-based practice is the appraisal tool used in critically assessing the quality of current development in cancer nursing practice. Evidence-based practice is defined by the National Cancer Institute (NCI) (2021) as a "systematic approach to ensuring the quality, safety, effectiveness, and cost of care through screening, diagnosis, early detection of disease and treatment." While evidence-based practice is an effective technique for treating cancer patients, oncology nurses will face various hurdles while embarking on such a journey of practice. This paper highlights many opportunities and initiatives to support evidence-based nursing practice in cancer.
Discussion
A sample of participants who had undergone stem cell transplantation was examined by a clinical nurse specialist and an expert in cancer-related fatigue, stress, and Quality of Life (QoL). According to the research findings, cancer-related weariness had become so widespread among patients that it had a terrible effect on their quality of life (Shallwani et al., 2019). Exercising as a way to alleviate exhaustion has been offered by various sources. The findings provided concrete evidence that such exercises should be used more frequently to achieve the desired symptom relief to benefit nurse clinicians and cancer patients. Nevertheless, an exercise program without testing was devised due to the lengthy diagnostic and research process.
Another study examined the importance of providing assistance and support to those in need. According to the research findings, health-related information was the most commonly unmet requirement. In addition, the study found that people's health and quality of life improved significantly after their informational needs were addressed. The results of this study recognized that there was a need for education or assessment to replace the gap in health information (Prip et al., 2018).
Based on the study's findings, the expert and the team proposed and implemented a survey to create and test the practicality of mediators of supportive therapy. But the nursing staff was apprehensive about getting involved in the mediation or analysis because it would add to their already full plate of responsibilities. It may cause a hiccup in regular appointments, customary routines, and consultations. They couldn't proceed with creating and implementing evidence-based supportive care arbitration.
The evidence-based procedure has drawbacks, including a lengthy time frame and a lack of seamless accuracy (Prip et al., 2018). From the expert's perspective, such an entrance comes with a problem. For example, the expert and her team received a grant from the Public Policy Analysis Scheme to conduct a study on the attitudes and knowledge of ethnic and religious minorities in the U.K. on cancer screening facilities three years ago. To undertake community-based research to recognize the medical needs of a population that was underserved was an excellent opportunity for the team.
As a result of these findings, U.K. government funding might be sought to expand and grow a concrete-proof hypermedia health promotion program. The program primarily targets breast cancer prevention among women from culturally and linguistically diverse backgrounds. Due to the uncertainty of this chance, a budget shortfall was discovered. Even though they were worried they couldn't finish their project on time with their current budget, a phone call led to another chance for funding. Finally, they received the required money and additional funds from two different agencies to create two multimedia interventions for the historic minority of women. One of the interventions was linked to cancer prevention, while the other was connected to prevention and treatment. " They were able to take advantage of a limited budget to create more effective and efficient promotion strategies.
According to Prip et al. (2018), more could be done to improve cancer control besides EBP and research. Educating oncology nurses about the disease is the most critical and effective technique. Someone can't be ignored if they only learn about something once. Educating and equipping the next generation of cancer nurse leaders is the primary responsibility of academics, and it is critical. Supporting young kids in their pursuit of achievement and brilliance will have an even more significant impact.
Oncology nursing has evolved enormously over the past two decades, and evidence-based practice is now the norm in most settings. Hospitals and clinical units use evidence-based practice (EBP), and its results substantially assist in deciding how to manage cancer symptoms and organize a post-treatment strategy. Nowadays, the EBP is utilized on mobile devices to determine the optimum strategies for patients with the EBP app (Giddens, 2019). As the hospital frequently maintains an EBP forum, medical nurses can improve their vision by sharing their expertise and understanding of EBP in this portal.
Academics can use this site to stay current on the latest developments in oncology nursing or evidence-based practice (EBP). These connections are essential to help cancer nurses advance their careers in medical research. Oncology nurses who desire to make a substantial impact in the case of cancer treatments through EBP may considerably boost their cognition of research by communicating and sharing ideas (Shallwani et al., 2019). As the reach of such a distinctive approach extends, the society of oncology nurses will strengthen. Resultantly, because of the vast network, other hospitals will implement these tactics, making a chain of progress.
There is a vital evaluation tool in treating cancer. Oncology nurses frequently work in multidisciplinary teams in various settings, including the bone marrow transplant center, the restless ward, and outreach programs for patients and the community (Giddens, 2019). They treat many patients, from children to the elderly, in outpatient and palliative care settings. Since 2019, competent authorities in the United Kingdom (U.K.) have implemented numerous actions to improve cancer nursing, boost nurse proficiency, reduce prescription errors, and improve patient outcomes through improved healthcare. It has led to the widespread adoption of electronic medical records (EMRs), eliminating or decreasing medical errors and efficiently allowing quick access to patients' medical records (Giddens, 2019). Outpatient and ambulatory nurses also use computers to gather medical history and patient data and assess test or lab results. In addition, it aids the nurses in determining the patient's toxicity to radiation or chemotherapy.
According to data from the International Institute for Research on Cancer (IARC) in the U.K., there were more than 3.5 million new cancer diagnoses and 2.1 million cancer-related deaths worldwide in 2019. Furthermore, the significant number of casualties was predicted to rise to 5.4 million and 3.4 million in 2030, respectively. Even if the number of persons with cancer varies worldwide, the reality remains that cancer affects most people in the U.K. Cancer has become a regional problem rather than a national one (Prip et al., 2018).
In the United Kingdom (U.K.), oncology nurses tend to care for all parts of cancer care. Cancer patients' oncology nurses assist them and their loved ones, and they play a variety of crucial responsibilities in their care. In addition to preventing the disease through good treatment and proper diagnosis, survivorship also plays a vital role in the end-of-life (Shallwani et al., 2019). For successful healthcare, cancer nurses are responsible entirely to themselves. Nursing professionals are always happy to assist cancer patients by providing patient-centered care, which refers to care tailored to each patient's needs.
On the other hand, oncology nurses in the U.K. recognize and understand the importance of evidence-based practice and research. However, there are still challenges to overcome when taking action in the actual world. Many hospitals worldwide have begun using mobile laptops, which the nurses wheel around to capture vital patient information (Prip et al., 2018).
Computerized Physician Order Entry (CPOE) is a healthcare facility reporting system that replaces the traditional paper-based method. Nurses can keep a patient's medical history and medicine dosages online instead of writing them down, reducing the risk of medical errors. Barcode-Enabled, Points of Care technology (BPOC) is a computer system that detects the barcode on the band of the id of each person living with cancer to monitor so each patient gets the appropriate medication and dosage at the right moment. Many oncology nurses have significantly benefited from using these techniques and approaches to care for cancer patients.
Every attempt is made by the medical authorities concerned with radiation oncology to limit any harm that radiation may do to normal tissues of patients while yet delivering the necessary doses of radiation to the cancerous tissue. Both patients and oncology nurses have significantly benefited from technological advancements and innovations in this profession. Many new techniques have been developed to help doctors and nurses accurately locate tumors and give the correct radiation dose without damaging healthy tissue. As medical technology improves in the United Kingdom (U.K.), oncology nurses are being pushed to educate patients about the therapy they will receive and the follow-up care they will need, raising awareness about health issues among individuals all over the globe (Shallwani et al., 2019). As a result, the world's healthcare system is being improved.
The relevant authorities in the United Kingdom (U.K.) are striving to the fullest of their abilities to improve the overall health service to expand the oncologic nursing field further. For example, nursing doctors and other healthcare workers benefit from educational workshops in that programs are being presented (Giddens, 2019). Programs in the works will have a question-and-answer session with skilled surgeons. Live surgeries involving treating many types of cancers with innovative and sophisticated procedures and approaches are also being organized for oncological nurses to see. These programs employ live techniques to show the newest and most up-to-date equipment and technology to educate oncological nursing practitioners. This strategy has had a significant impact on the healthcare system.
An evidence-based intervention assessment and analysis requires resources, time, and effort. In the United Kingdom (U.K.), occasionally, nurse clinicians appear reluctant to get involved in research because of a lack of workforce or astonishment at the quantity of work they are expected to do. A research project also takes a lot of time due to the numerous steps involved: developing a research proposal, engaging with clinical collaborators, investigating funding options, obtaining ethical approval, and finally doing analyses and collecting data. Patients may have to wait long for their medical needs to be satisfied, sometimes making this whole process tedious and involving (Shallwani et al., 2019).
Conclusion
As a result of the study, oncology nursing advancement and healthcare quality improvement are essential in the United Kingdom (U.K.). The study emphasizes that the U.K. urgently needs to act and reduce the health disparities in cancer management by developing a seamlessly integrated system with systematic improvement strategies to improve cancer care throughout the lifespan.
In particular, understanding how cancer care is delivered in general hospitals would help provide appropriate patient care and develop effective integrated health services throughout their lifetime. The authors of this study argue this is achievable through understanding the high-quality standards of general hospitals and how they care for patients with breast, prostate, lung, and colorectal cancers across the United Kingdom (U.K.).
Reference List
Giddens, J.F., 2019. Concepts for Nursing Practice E-Book. Elsevier Health Sciences.
Prip, A., Møller, K.A., Nielsen, D.L., Jarden, M., Olsen, M.H. and Danielsen, A.K., 2018. A systematic review of the patient–healthcare professional relationship and communication in the oncology outpatient setting. Cancer nursing, 41(5), p.E11.
Shallwani, S.M., King, J., Thomas, R., Thevenot, O., De Angelis, G., Aburub, A.S. and Brosseau, L., 2019. The methodological quality of clinical practice guidelines with physical activity recommendations for cancer patients: A systematic critical appraisal using the AGREE II tool. PLoS One, 14(4), p.e0214846.
Stuck with your Assessment?
Get in touch with one of our experts for instant help!
Messenger
Live chat
Time is precious
don't waste it!
Get instant essay
writing help!
Plagiarism-free
guarantee
Privacy
guarantee
Secure
checkout
Money back
guarantee
Get a Free E-Book ($50 in value)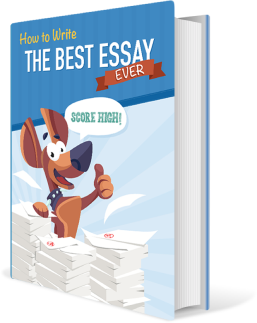 How To Write The Best Essay Ever!