An Issue of Constitutional Rights Not Moral Opinions, Essay Example
Pages: 4
Words: 1134
Essay
This Essay was written by one of our professional writers.

You are free to use it as an inspiration or a source for your own work.
What do you think of the defense of marriage act signed in 1996 by Bill Clinton?
It provides a clear demarcation line on which unions are only to be recognized as valid marriages that would be supported by legal provisions. This gives less chance for same-sex marriage arrangements to be recognized at all [as it only recognizes the union between a man and a woman to be a valid marriage].
What do you think about the fact that even if gay marriage is legal in some states, benefits such as social security do not extend to the gay spouse?
This makes the marriage itself a laughing fiasco. It is as if marrying in this state simply formalizes the relationship and beyond that, nothing more could be expected out of it.
Should plural marriages also be allowed? Why shouldn't two men and one woman that love each other and want to enter into a marriage together be allowed to marry as well?
No, not only is it morally wrong, it is also personally degrading even though the people involved in the situation agree to the arrangement. Love should not be about the rights of a person to be with someone they simply want to be with, it should be about the grounds of respect and ought to follow the guidelines that establish function and balance between the two individuals who are to share their lives together in a family setup.
In the "yes" argument, had you thought of all the benefits to marriage like hospital visitation, social security benefits, and pensions?
There would obviously be a rising problem on how the government would support double benefits that the partners would have; hence making it harder to manage the economic funding directed to support familial arrangements.
Do you agree or disagree that civil unions are the same as marriage? Why or why not?
No. Civil unions are basic connections between people who ought to have an agreement over one matter. Besides that, there is no other point of consideration involved in the said connection. However, in marriage, one does not just agree to live with another; but to submit his or her whole being to that person, promising his life, his love and his whole personality to the person whom he is marrying.
Do you agree that gays should be allowed to enter into civil unions but not marriage? Why or why not?
Yes. Civil unions between gays give them the chance to renounce to the community or the society about their agreement to another person. It does not necessarily mean that their idea of creating a family of their own under an unorthodox arrangement is being supported by the law. It simply recognizes that they are in agreement with another [to perhaps live with that person] and nothing more beyond such arrangement. This will lessen the economic burden placed upon the protection the government gives to support such relationships.
What do you think about the "no" argument's stand explanation of how gays don't need marriage to get social security, pensions, hospital visits etc.?
Gays are to be recognized as individuals even when they get into a civil arrangement. This means that even though they are not to be given support as a married couple, they would still be supported as separate entities in the society [enough to give them the survival support they need].
Is marriage an entitlement? Why or why not?
No. It is a promise. It might sound traditional, but marriage is the founding element that creates the possibility of establishing a family. In realizing the worth of marriages under a series of entitlements, the real value of such union is already being covered up by legal provisions instead of it being based on the basic elements that makes human union between two individuals a sacred connection and not just a mere agreement.
"Are traditional families better for children?"
Do you agree that families are the fundamental units of society?
Yes. Being the basic source of life being produced and being supported for survival, it is the most fundamental unit of existence in the society.
Do you agree individuals are not the fundamental unit of society?
NO, As families are the basic units, individuals are also playing a great part in the picture of community-building as the decision to be someone or something in the community still relies on the decision of the individual.
Do you agree that part of a traditional family includes children?
Yes, children are the fruits of marriage, which is a part of the basic familial arrangement.
Do you agree that the natural family should be protected legally?
Yes. It is the government's responsibility to preserve the value and integrity of traditional families as they are the ones that hone individuals into becoming better members of the community.
Research shows that married, natural-parent homes bring health, learning, and success to their children. These homes also give life, wealth, and joy to husbands and wives and have less disease, depression, and early death? Does that make you more likely to support traditional family values?
Yes. There is a reason why the man-to-woman relationship works; individuals need both the support of a father and a mother in order to grow into a better person. Even amidst the many problems faced by families today, the said traditional arrangement makes it easier for each person to see things in a more defined light that supports the capacity of a person to face life's challenges more positively.
Is the small number of participants in studies on children raised in gay and lesbian homes a problem?
Yes. This gives less report or less accurate information on how gay and lesbian homes actually work for those children they support.
Does knowing that gay and lesbian households have a higher median income inform your opinion on the matter?
No. It is not about the money alone; families ought to provide moral foundations of one's personal growth. This provides an individual the knowledge he needs on how to face life accordingly in what relation to what is morally acceptable [not just based on what he likes] but what best benefit others as well.
What do you think after reading this section and watching Demographic Winter ?
This section teaches more on how the changing tide in the family arrangements recognized in the society today has also changed the formation of values and morals among the young generation at present. In consideration to this, the demographic winter tries to outline the deeper economic problems that these arrangements cause hence making a mark that supporting new setups of marriages is creating more of a problem in the field of economy even though it may be a celebration of championing the factors redefining what liberalization is all about.
References
Feigen, Brenda. "Same-Sex Marriage: An Issue of Constitutional rights not Moral Opinions." 2004. 27 Harv. Women's L. J. 345.
Wardle, Lynn D. "A Critical Analysis of Constitutional Claims for Same Sex Marriage." 1996. 1996 B.Y.U.L. Rev. 1.
Time is precious
don't waste it!
Get instant essay
writing help!
Plagiarism-free
guarantee
Privacy
guarantee
Secure
checkout
Money back
guarantee
Get a Free E-Book ($50 in value)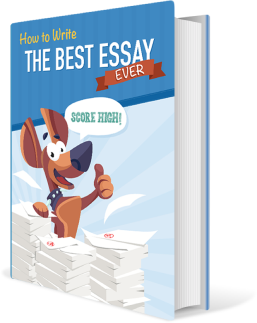 How To Write The Best Essay Ever!