An Overview of a Life-Extending Strategy, Essay Example
Pages: 4
Words: 1209
Essay
This Essay was written by one of our professional writers.

You are free to use it as an inspiration or a source for your own work.
This paper presents an overview of a life-extending strategy based on calorie restriction and its predictable advantages and disadvantages. Calorie restriction, or caloric restriction, is a diet which is believed to slow the aging process by limiting calorie intake.
Logically, the theory of aging at the bottom of calorie restriction technique is the caloric restriction theory, which is associated with the free radical theory and the glycation theory. The caloric restriction theory originally derived from an observation that many species of animals such as rodents, fish, spiders, and water fleas tend to life longer if they only get adequate nutrients but with less calories. The mechanism is the reduction of oxidative damage to cells resulting from lower metabolism of calories. If a human being or animal consumes high amounts of energy, mitochondria do not operate very efficiently and produce excessive superoxide. But if calorie intake is limited, energy is conserved and less free radicals are generated. Also, calorie control means an organism is less fat and requires less energy to support the weight with a consequential fall in the level of glucose in the bloodstream. In its turn, less blood glucose does not cause as much glycation of adjacent proteins and fat oxidizing in the bloodstream and resulting in sticky blocks, i.e. atherosclerosis. Moreover, Optimal Nutrition which must accompany calorie restriction is to ensure that in less food with equal nutrition value there is a higher ratio of nutrients to calories which provides a healthier essential and beneficial nutrient levels in the body. It also contributes to building up longevity since many nutrients have protective effects as antioxidants which will be available at higher levels with lower levels of free radicals due to the less food intake.
For animals, calorie restriction which is likely to result in a substantial extension of life span amounts to 40%. Moreover, many studies have proved the link between being overweight and higher mortality. Still, it has not been made evident that the thinnest people live the longest, which might be explain by their being undernourished and suffering from diseases leading to a loss of weight.
The positive effects of calorie restriction with optimal nutrition lower cholesterol, fasting glucose, and blood pressure. The studies investigating the influence of calorie restriction treatment usually involve evaluating Body Mass Index with people on calorie-restricted diets usually showing BMI values close to those of middle-aged people in the USA. The average total bad cholesterol level for calorie-restricted individuals were the equivalent of those found in the lowest 10% of normal people in their age group, while good cholesterol level remained very high. The positive changes were most evident in the first years of dieting.
Both systolic and diastolic blood pressure levels of calorie-restricted people are remarkably low (100/60 mm Hg), which is usually characteristic of 10-year-old children. The calorie-restricted people also had fasting plasma insulin concentration 65% lower and fasting plasma glucose concentration significantly lower than the Americans of their age group in average. It means that calorie-restricted people have much fewer chances to develop diabetes.
Another positive effect of calorie restriction includes improved memory. A prospective interventional study in healthy normal to overweight elderly individuals conducted by A.V. Witte et al. and published in 2008 showed that three months of calorie-restricted diet results in a significant improvement in memory performance. This improvement was correlated with decreases in fasting insulin and hs-CRP, which were apparent with individuals who kept the calorie-restricted diet most methodically. In contrast, a diet rich in unsaturated fatty acids did not appear to improve memory in any way. These findings support the earlier experimental animal studies and epidemiological observations in humans all of which suggested beneficial effects of calorie restriction on the aging brain.
However, the therapy has some side effects. One of the risks involved is becoming underweight. If a calorie-restricted individual has a BMI less than 18, he/she suffers an increased risk of dying of non-cancer and non-cardiovascular diseases. Moreover, the body in starvation mode burns not only fat reserves, but also lean tissue and muscle. Combined with low protein/carbohydrate intake, it can lead to muscular atrophy which in its turn leads to lower quality of life. A calorie-restricted person can experience some adverse effects due to the breakdown of tissues because of starvation. A low calorie diet substituted for some period by starvation with a return to weight and muscle gain can actually do more harm than no calorie restriction at all.
It may also appear quite hard to balance the diet so that the intake of nutrients would be optimal. Unfavorable changes might occur in the level of fat-soluble vitamins because the fat required for absorption may be lacking. It appears dangerous to low the consumption of nuts, meat and dairy products because of the irreplaceable elements they contain.
Since the healthy look of hair and nails is first of all associated with nutrition, the calorie restriction diet might influence them to disadvantage (slower growth, less hardness of nails, less brightness of hair).
Finally, hypoglycemia can lead to neuroglycopenia – the lack of glucose in the brain which may lead to a permanent damage to it.
One of the most famous examples of calorie restriction diet is probably Okinawa diet. The Japanese on the island of Okinawa and nearby islands are reported to have the longest life expectancy in the world. It appeared that they also had a diet 20% lower in calories than the Japanese average and containing 300% of the green and yellow vegetables (especially sweet potatoes). It included only a small amount of fish but slightly more soy and other legumes. Practically no meat, eggs, or dairy products are eaten.
A commercially promoted weight-loss diet was also called Okinawa diet, obviously, to take advantage of the outstanding Japanese longevity.
In my opinion, going on the calorie restriction diet is only possible for orderly and motivated people because it requires sticking to it for years, perhaps, for the rest of one's life. Moreover, it is much harder to ensure one gets optimal nutrition. Although content has been calculated for the majority of products, absorption is quite individual and it is nearly impossible to know for sure that one has consumed the due amount of nutrients. This diet demands closest attention and constant calculation, at least at the first stages. For the time being, it would be hard for me to keep this diet. I am not sure I would resist the temptation to pamper myself with some excessive meat or eggs. This diet might also present some difficulties to people of active lifestyles who do not always have the time for proper food shopping and cooking. Furthermore, the scientists have estimated that only a 40% reduction in calorie intake succeeds in substantially increasing the life span of animals. If the same holds true for human beings, it means that the diet cannot be treated lightly. It determines the lifestyle of a person and I for one am not prepared to such changes in mine.
References
Bloom, P., (2008) Why Do We Age? Retrieved March 17, 2009, from http://www.nbcbayarea.com/health/topics/Introduction_to_Healthy_Aging.html
Koubova, J.; Guarente, L., (2003) How Does Calorie Restriction Work? Retrieved March 17, 2009, from http://genesdev.cshlp.org/content/17/3/313.full
Weight Loss Guide. Okinawa Diet Plan. (2008). Retrieved March 17, 2009, from http://www.weightlossnutrition.org/okinawa-diet-plan/
Witte, A.V., et al. (2008). Caloric Restriction Improves Memory in Elderly Humans. Retrieved March 17, 2009, from PNAS-2009-Witte-0808587106.pdf
Time is precious
don't waste it!
Get instant essay
writing help!
Plagiarism-free
guarantee
Privacy
guarantee
Secure
checkout
Money back
guarantee
Get a Free E-Book ($50 in value)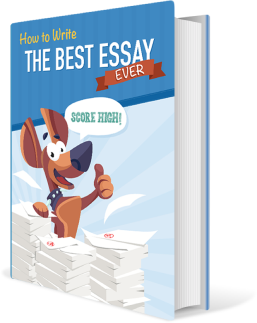 How To Write The Best Essay Ever!