An Unsuitable Job for a Woman, Essay Example
Pages: 5
Words: 1361
Essay
This Essay was written by one of our professional writers.

You are free to use it as an inspiration or a source for your own work.
The concept of unsuitability of certain jobs for women is typical for the society of the 19th and 20th centuries, before the evolution of the gender equality understanding. Women were conventionally perceived as homemakers and men's loyal and dedicated life partners whose terrain was within the household and child rearing. Hence, such professions as politics, criminal justice, and business were virtually closed for women who did not want to cause social outrage. Presumably, the title of P. D. James' detective story An Unsuitable Job for a Woman stems from this old-fashioned understanding of the woman's social and gender roles – it contains an irony over a woman's inability to be a detective, which is overturned by the complex but successful pathway that Cordelia Gray, the protagonist of this story, passes. Nevertheless, one cannot admit that Cordelia manages to become a true detective in terms of criminal justice, since even being able to solve the case, she becomes too involved with its participants, becomes an accomplice of lawless vigilantism, and conceals evidence on that crime as well. The gender issue is deeply involved in the implied unsuitability of Cordelia for the detective job, as the author proves throughout the story's plot.
The unsuitability of being a detective for a woman was emphasized repeatedly in the story; for instance, upon finding out about Bernie's death, Cordelia's employee Mavis stated, "It isn't a suitable job for a woman", and later added, "I shouldn't think your mother would approve of you staying on alone" (James 25). However, Cordelia revealed the fact that she was an orphan, and did not have a mother, which might have contributed to her stiff and rigid character and man-like attitude to work. Hence, she dared to take on the responsibility for the whole detective agency, and to become a detective disregarding the fact that she was a woman not proper for such a job.
The propriety of Cordelia as a detective raised doubts not only among men, but also among women, as the first case of Cordelia as the only owner of the investigation agency showed. Miss Learning representing her employer, Sir Robert Callender, came to the agency to seek Bernie's help in the investigation of Mark's (Callender's son) suicide, and once she saw Cordelia was in charge of the agency, she assumed, "I don't know if he would consider you an effective substitute" (James 32). The fact that Cordelia was still hired after Miss Learning's call to Sir Callender may seem a necessary precondition for the plot's development; however, it is very consistent with the ending of the crime story – Sir Callender appeared guilty of his son's death, so his attempt to hire a detective was presumably only an attempt to conceal his role in Mark's death. Hence, on finding out that an inexperienced woman headed the agency, Sir Callender agreed to her participation, since he believed that she would never solve the case, and his mystery would not be uncovered. Another instance when Cordelia's propriety as a detective occurred during her visit to the Marklands' house, the place where Mark rented a cottage, "'And he sent you?' Miss Markland's voice was a compound of disbelief, amusement and contempt" (James 57).
The uniquely feminine features prevent Cordelia Gray from becoming a true detective in the discussed story – though being an enthusiastic woman wishing to succeed in her work, she still appears as a fairly naïve and excessively self-confident woman regarding her skills in the investigation of crimes. Once she is asked by Miss Learning about her skills as a detective and knowledge that she acquired from the deceased Bernie, she answered, "Bernie taught me some of the things he learnt in the CID: how to search the scene of a crime properly, how to collect exhibits, some elementary self-defense, how to detect and lift fingerprints – that kind of thing" (James 35). However, Cordelia is to find out during her future investigation that these skills are by far not all that a detective has to know to solve a case, which is underlined by Miss Learning's response, "'Those are skills which I hardly feel you will find appropriate to this case" (James 35).
Another gendered feature that prevents Cordelia from becoming a true skilled detective is her excessive personal involvement in the case typical for men, as compared to the cold-bloodedness, sober analysis, and striving for justice commonly observed among male detectives. In the talk with the local sergeant about the circumstances and evidence, Cordelia understood that Mark was murdered. Though the sergeant was sure that something was wrong with the crime scene, and showed that in the discussion with Cordelia regarding the strap on which Mark hanged himself, the note types on the typing machine by an experienced typist, and other things such as a thin line of lipstick on Mark's upper lip, he still closed the case and did not show any enthusiasm regarding pursuing it. However, even realizing that it was a murder which nobody was willing to investigate, Cordelia did not present the evidence she further revealed to the police, choosing to administer justice personally, according to her subjective vision thereof.
Following the trace of evidence and never giving up was the key to understanding Cordelia's evolution as a detective; however, she never managed to achieve justice in its classical sense of catching the criminal and giving him (or later – her) into the hands of the law enforcement officials. Cordelia resolved the case and accused Sir Callender of his son's murder. Therefore, as one can see, Cordelia resolved the case in her own, subjective understanding, while in reality, she only facilitated another murder that she actually sanctioned. In contrast to typically male detective stories such as, for instance, Edgar Allan Poe's "Murder in Rue Morgue", where the detectives finding evidence go to the police and provide the law enforcement officials with data or material evidence to convict a criminal, Cordelia assisted the typically feminine justice – Mrs. Learning's killing of her son's killer.
In addition to not stopping Miss Learning when she killed Sir Callender, Cordelia also assisted the murderer to conceal the fact of crime, which proves that she has failed as a detective in the most essential rule of a detective – to strive to administering justice in official, objective, legal terms. Cordelia got too much involved in the case, and she felt disgust to Sir Callender, and sympathy towards Miss Learning and her unfairly killed son. Hence, Cordelia preferred to act according to her subjective female compassion and justice perceptions, and not according to the principles of the law equal for everyone.
Summing the argument up, one should note that on becoming a detective capable of solving a crime, Cordelia proved indeed unsuitable for the job of the detective, mainly because of her gender – she grew too compassionate to the characters of the murder case, which prevented her from acting objectively in the situation when the murderers had to be punished. In addition to the silent approval of killing Sir Callender, Cordelia also managed to conceal the truth from Bernie's former chief in the police department, which shows her proficiency as a detective but again marks her failure as a criminal justice servant. It is also notable that the male figure of Adam Dalgliesh, the police superintendent and Bernie's former boss, is presented as a male figure with the highest formal power – it is he who finally closes the case based on the discussion with Cordelia. Cordelia represents an image highly capable in investigations, but it is evident that P. D. James gives her more feminine, humane features of compassion and involvement with the case, and the inclination to do what is fair instead of what is right in legal terms, ascribing the power and capability of detective investigations to men rather than women, re-emphasizing the meaning of the story's title. Consequently, Cordelia is depicted as a character capable of becoming an investigator but unable to be a true detective because of her typically feminine excessive involvement with the case, and the subjective attitude to its figurants.
Works Cited
1977.D. James. An Unsuitable Job for a Woman. New York, NY: Simon & Schuster. 1977. Print.
Time is precious
don't waste it!
Get instant essay
writing help!
Plagiarism-free
guarantee
Privacy
guarantee
Secure
checkout
Money back
guarantee
Get a Free E-Book ($50 in value)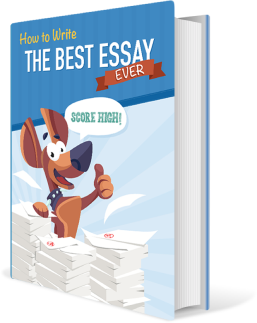 How To Write The Best Essay Ever!