Ancient Greece, Essay Example
Pages: 6
Words: 1582
Essay
This Essay was written by one of our professional writers.

You are free to use it as an inspiration or a source for your own work.
Introduction
In the times of educational, social and technological innovations people tend to forget that the most crucial things of modern-day civilization have been developed in dim and distant past. This historical period has several names; some scholars call it Classical Antiquity, others may prefer the name Ancient Times or Classical Age. Usually while speaking about those times, it is necessary to take into consideration cultural, political, social and economical atmosphere in Greece from 800 B.C till 600 B.C. Apparently, Greece emerges to be a cradle of European civilization; that's why, when searching for the origin of some very familiar things, one should refer to the past to get the answer. Ancient Times have influenced future European societies dramatically. All the notions, incorporating such as, for instance, government, law, religion, and the role of an individual in the society were much impacted by Classical Age. Taking a view of the Ancient World, it is worth saying that Greeks managed to clarify human nature, religion as well as political community utilizing two rather distinct categories, which are mythology and philosophy. In view of a number of historians, Greek epic and philosophy occur as the most substantial contributions to Western world.
As for this essay, its focus basically lies in explaining the way the Greeks utilized myth and philosophy to order their world; and, to be precise, it argues that, in accordance with the texts of such Greek poets and thinkers as Hesiod, Homer, Plato, and Aristotle, it becomes apparent that Greek mythology and philosophy were used to balance between supernatural traits of Gods that the Greeks closely coexisted with and absolutely mere mortals with their attempts to live ordinary moral life; a peculiar thing is that both Greek mythology and philosophy appear as closely related even though these are two separate categories; despite all the distinctions, it is possible to emphasize vivid anthropocentric dimensions in both myth and philosophy. Consequently, this aspect enabled the Greeks to proceed from the fact that humankind occurs as the central element of the world.
The Issue of Religion
Despite the fact that the religion of the ancient Greeks emerged to be left behind in its authentic shape, it is still alive among the cultures of modern western world. The religious beliefs of Ancient Greeks can be generalized with the termini polytheism. There was a complicated hierarchy of gods, goddesses, spirits, mythic creatures that people believed in. Ancient religion was very close to an individual; everyone could apply to any of gods and hope to get help, a special sign or a piece of advice in a dream. The Greeks accepted their religion not as a system of rules yet as a way of life. That's why the elements of belief were present in arts and literature, music and philosophy. The teachings of Plato deal with the subjects that people often group under religious category today; they are as follows:
the definition of life;
the afterlife;
the world's entity;
God or gods.
The Origin of This Day's Norms
Ancient society is considered to be an individual oriented. It means that humans have been perceived as the centre of the Universe. That was the time of the first democratic societies with people having equal rights and governments that defended those rights. Of course, ancient democracy differed a lot from the modern democracy, but still it was a great pace forward from slave-owning civilization. The fact that ancient people and mainly the Greeks paid much attention to the notion of individual can be proved by their myths about heroes. Heroes were sons and daughters of gods and goddesses but usually were brought up by human-beings.
Heroes were strong and clever, talented and brave; they lived very interesting but not always happy lives. Many people loved and respected the heroes even more than gods, as the heroes were more close to people and lived their lives. Sculptures and pictures of ancient artists were devoted to the beauty of human body and dramas and novels described the beauty of human feeling.  A lot of notions one cannot imagine present-day life without have been discovered, developed or created by ancient people who did not have high technologies, social researches and internet libraries; yet, they still managed to achieve a lot.
Anthropocentric Dimensions
Analyzing the texts of the aforementioned Greek poets, it is worth making mention that, to some extent, they are all similarly describing and ordering "reality". The thing is that, for instance, Hesiod details the scene of glorifying the man "as if a God with soothing deference" (Hesiod, p. 3). The same anthropocentric dimensions can be found in Homer's epic poem Odyssey. The lines about Ulysses claiming that he is "more capable man on earth, nor more liberal in his offerings to the immortal gods that live in heaven" prove Homer to utilize the element of praising mortals that the scholars regard as the characteristic of Greek mythology (Homer, p. 5).  One more example of how the ancient Greek poets utilized mythology from the perspective of anthropocentric aspect can be seen in Aristotle's Nichomachean Ethics. Moving through the text, it becomes apparent that the author draws special attention to the cult of powerful man who is capable of living well and doing well (Aristotle, p. 12).
Analyzing the prevalence of human-oriented viable ideas and arguments among the Greek poets, it is necessary to admit that such an approach to describing the morality and the Gods emphasize the principle of centralizing the identity of human within the framework of ordering the world. Obviously, due to the aforementioned quotes from Greek epic poems, one cannot but witness the fact that Greek mythology that many regard as the primitive stage of philosophy was aimed at boosting the men to improve their awareness via the elements of eulogizing their opportunities. Virgil in his Aeneid also demonstrates his willingness to distinguish the human nature, which is absolutely "grave and pious" (Virgil). Considering the happiness as the ultimate goal of humans, both Virgil and Aristotle confirm the theory of happiness to be more than 2000 years old. Moreover, they both advance an argument that human beings are endowed with a unique function of reasoning, which differs them from animals. Through the human purpose that ancient poets emphasized in their works, it is possible to become aware of human meaning; the thing is that due to the virtues that humans possess, they appear to possess a unique worldview and the intention to acquire the knowledge about the world as well as place in it.
Myth via Philosophy
As it was mentioned before, myth and philosophy are two different categories; mythology was aimed at describing supernatural events, when philosophy incorporates the attempts to elaborate some logic concept. Regardless of this fact, the endeavours of both philosophers and poets to provide structure through logic and the search for the truth, respectively,still had much in common; these two categories were based on the construct of human perfection, which allows them to gain happiness. Obviously, philosophy was much more down-to-earth in terms of its ideas and suggestions. For example, Plato was searching for all possible ways to reach the general good of society. In Plato's works it is clearly stated that the social order has to reflect justice. And this can be done by trying to love our neighbors as ourselves. If to believe this Greek thinker, life is not given to satisfy personal desires, feel horror and have money. There are numerous things, which are not personal.
The abovementioned ideas that Plato supported give the evidence that the philosopher draws attention to the significance of succeeding in following the moral principles. In his Allegory of the Cave Plato vividly demonstrates the importance of education as the key to overcoming the drawbacks of humankind. The words that uneducated people "have their legs and necks chained so that they cannot move, and can only see before them" (Plato, p. 1) show the need to enrich oneself from insider in order to live decently. Aristotle in his Metaphysics also makes mention of the fact that human race is likely to live by "art and reasoning" (Aristotle 1); what it means is that both thinkers agree that human beings have to corroborate their superiority by evidence. Unlike Greek philosophy, the mythology was more prosaic yet also human-oriented. A myth is considered to be a record of events, illustrating people's world views, their ideals, or explaining the phenomenon of the nature, which had existed long before the scientific breakthrough. Even nowadays people do not ignore myths to be the sources of their beliefs. Greek mythology was some sort of a compass for humans to follow.
Conclusion    
To conclude, it is worth saying that both Greek philosophy and mythology occur as the integral parts of modern-day civilization. The point is that the ideas that ancient poets as well as the philosophers articulated are still much discussed. Evidently, one should not underestimate Greek contribution to Western thought, since, in view of many contemporary scholars, this is about Greeks who managed to create the prototype of modern-day social standards. It is important to take into account the fact that the interpretation of many things that modern people consider as the result of scientific progress of the last few centuries actually dates back to B.C.
References
Aristotle, Metaphysics, CT Reader, pp. 81-85
Aristotle, Nicomachean Ethics, CT Readers, pp. 66-80
Hesiod, Theogony (.pdf)
Hommer, Odyseey, Books 1, 2, 5, 6
Homer, Odyssey, Books 9, 10, 11, 12
Homer, Odyssey, Books 13, 19, 21, 22, 23
Plato, Timaeus q17a – 51b
Plato, Allegory of the Cave," CT Reader, pp. 43-51
Plato, Phaedrus 244a-257b
Virgil, Aeneid, Books 1, 2, 3
Time is precious
don't waste it!
Get instant essay
writing help!
Plagiarism-free
guarantee
Privacy
guarantee
Secure
checkout
Money back
guarantee
Get a Free E-Book ($50 in value)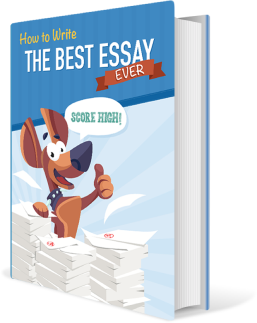 How To Write The Best Essay Ever!