Challenges of Contemporary Medicine, Essay Example
Pages: 4
Words: 1183
Essay
This Essay was written by one of our professional writers.

You are free to use it as an inspiration or a source for your own work.
Historically, human life and illnesses were perceived in the distinct dichotomy of physical and spiritual conditions. Only lately the relationship between mental and physical states were combined and treated systematically. In this regard, the issues of suffering and chronic diseases management are of particular relevance. Unlike pain, suffering influences an individual in various ways and can impact patient's condition both on physical and mental levels. Suffering is "an intrinsically disagreeable experience that is angst of an order than pain, though it may involve pain. It arises from perceptions of impeding destruction of an individual's personhood and continues until the threat of disintegration has passed or the integrity of the person is restored in some other manner" (Egnew, 2009, p. 170). Since suffering often correlates with nonphysical dimensions such as social, cultural, religious, psychological and spiritual, it is often underestimated by medical personnel.
On the other hand, the issue of suffering cannot be ignored especially in the case of the chronic illnesses, since the lack of attention to suffering and its treatment can result in undermining the entire system of chronic disease management. This statement is based on the constituent elements of the most advanced and systematic chronic management model which is the Wagner chronic care model. Accordingly, it consists of 6 elements: community resources and policies, healthcare organisation, self-management support, delivery system design, decision support and clinical information systems (Ferrell, et al., 2015). The essence of this approach is that it is systematic in its nature and is aimed at long-term support of the patient on the path of improvement. In this regard, the crucial element of this management system is the eagerness and ability of the patient to become their own primary caregivers through the acquiring of the right skills and capacities (Ferrell, et al., 2015).
The influence of suffering in this management system is that it can influence the efficiency of patient's ability to care about himself. In this regard, the suffering can result in patient's demotivation and simple reluctance to conduct self-assessment and taking care of themselves without external assistance. Consequently, if patients lose interest and motivation in their improvement due to the suffering caused by any factor, then the entire system of chronic disease treatment can fail. Although it can be assumed that other aforementioned component can overcome the patient's reluctance to care about himself, they would not be able to achieve the desired outcome without patient's desire to participate in treatment and belief in its effect. That is why in the case of Mr.S, due to his suffering, the efficiency of his treatment is under question. He has to be convinced that hospital care can help him and accept his condition and its consequent treatment as a way of stopping the state of suffering he is in right now. On the other hand, in terms of the process of dying, suffering creates patient's desire to end it and thus speed up the death itself. In this regard, in order to ease the suffering of the dying patient, except for the pain relief, it is advised to address the source of anxiety and suffering whether it is spiritual, religious and social aspect of it (Egnew, 2009).
One of the crucial aspects of palliative care is the knowledge of different cultural specifics of the process of dying and human perceptions of it. While in some cultures like Orthodox Mormons and some Jewish communities, it is forbidden to take some types of medications and conduct surgery in order to save one's life; other cultures oppose the ideas of life support and preservation of one's life in the state of coma (Hollins, 2009). The discussed here is the case of the Buddhist terminally ill woman on the last stage of her life. She had progressing cancer on the stage III, yet she refused from surgery or chemotherapy. Gradually her cancer was spreading, yet she refused to take painkillers in the rights dose to stop the pain entirely. In one of our conversations, she explained that pain makes her feel that she is still alive and that since she was meant to suffer, she will endure it as much as she can. Only on the occasions when she collapsed she would take prescribed painkillers.
She also continued to conduct her daily meditations and Buddhist practices. She explained that it was not so much for the pain relief through the meditation but rather as a preparation for the further death and reincarnation of her soul in the new life. Unlike many terminally ill patients, especially with cancer, she did not complain or curses her destiny. She accepted it as if it was part of her life, yet she did not act like a person that gave up her life. She enjoyed every moment; she was still had. In terms of the Buddhist perception of life and death, life is just a preparation for death and a good health is only a means to slow down the inevitable outcome of human existence – death (Hollins, 2009).
Having discussed patient's perception of life and death and painkillers, I have asked her whether her beliefs would go against having painkillers in a bigger dose yet not putting her to sleep or making unperceptive of reality. She agreed that so far she could perceive the world, it was fine with her. Although she agreed to take painkillers regularly and stayed in the hospital till the end, she would not agree to any invasive treatment or chemotherapy. She remained convinced that it was the time for her to leave this world, and prolongation of suffering through the traditional medical means was not an option for her (Hollins, 2009).
Personally, I have learned that any treatment of a patient depends largely on his/her eagerness to accept it. In terms of suffering, when the patient managed to overcome various factors causing suffering and the accepted inevitability of death, the caregiver can only assist with pain relief. I think that from now on I will not be asking and trying to convince people to follow conventional ways, especially if they managed to gain peace on their way to death. Next time, I will do what I can to assist with what is I can do.
This case taught me a lot about myself. I think, as anyone else in the Christian religion, I am afraid of death, and it would take me a lot to accept it this patient did. I think I would be fighting till the end using all of the sources available in order to survive. However, after her case, I begin to think that enjoying life for as long as it was possible is a true courage that very few of us have. I admire people who can accept the inevitability of death, personally and professionally, I would want to fight at any cost.
References
Egnew, T.R. (2009). Suffering, Meaning, and Healing: Challenges of Contemporary Medicine. Annals of Family Medicine, 7 (2): 170-175.
Ferrell, B.R., Coyle, N. and Paice, J. (2015). Oxford Textbook of Palliative Nursing. Oxford: Oxford University Press.
Hollins, S. (2009). Religions, Culture and Healthcare: A Practical Handbook for Use in Healthcare Environments. Oxon, OX: Radcliffe Publishing.
Time is precious
don't waste it!
Get instant essay
writing help!
Plagiarism-free
guarantee
Privacy
guarantee
Secure
checkout
Money back
guarantee
Get a Free E-Book ($50 in value)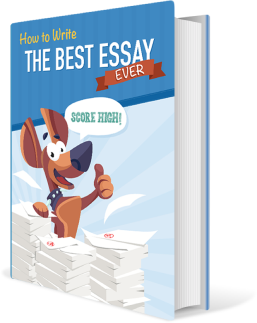 How To Write The Best Essay Ever!