Animal Testing Is Wrong, I'm Against It, Research Paper Example
This Research Paper was written by one of our professional writers.

You are free to use it as an inspiration or a source for your own work.
Introduction
For many years, scientists have been using animals in various lab tests. The lab tests on animal subjects have been performed in order to create a cure for the various diseases that exist today such as AIDS, Cancer, Leukemia. It can be argued that the animals used in the lab tests aren't harmed during the testing. Research has shown that more than 60,000 animals are subjected to being used as forced experimental respondents on a daily basis (PETA 1).
These animals are taken from their families and are never seen again. In the article titled: "Survey of Canadian animal based researcher's views on the three Rs: Replacement, reduction and refinement", the authors suggest that "no model organism is expected to faithfully replicate the human disease phenotype "(Fenwick e22478). Lab testing on animals is wrong because it's pointless, sick, disgusting and inhumane. In addition, la testing is unethical and it doesn't help humanity. Lab testing on animals has done nothing but cause pain to the animals serving as respondents.
Primary Reason
Lab testing on animals is wrong and one of the reason why is because all the different poisonous substances that are tested on the animals can blind or even kill them outright. the value of their life lie in how well they can take a punch or how much poison they can absorb before either vomiting or passing out or dying. The biggest problem with this is that nothing is being done to protect these animals from the people experimenting on them. Fenwick (2011) explained that, "regulatory oversight is necessary to maintain the support of a public that both accepts the use of animals in science, and is concerned about animal welfare and minimizing pain…" (Fenwick e22478). There's no justice in how these animals are treated because they are just lab experiments.
There has been people who, over the last few years, morally argued that an animal's life is practically meaningless and the humankind is better off having one less rat in the world. Lab testing is wrong because it severely shortens the life of the animal. Animal testing is one of the biggest health concerns in the world today. Most people don't seem to understand that testing on that animal suffers during lab testing. The animals are exposed to suffering, whether its burning a rabbit's cornea with a poisonous liquid or makeup product powders that causes harm to a rabbit's body. Hajar reported, "Every year, animals are wrongfully used in lab testing that ends up killing the animal and human babies as well "(Hajar 1).
In addition, some think harming these animals is a necessary evil for the good of science. There's no logical ethical reason to make an animal suffer. The only evil that is being committed is against the animal that was taken against its will. The animal didn't ask to be brutalized in the lab. These animals are physically abused within these labs every day and animals die from abuse (PETA 1).
Additional Reasons
Moreover, animal experimentation is wrong because the animal and it's suffering are deeply ignored in the name of science. Animals are starved to death and physically beaten, animals suffer and have feelings just like humans do, but that doesn't matter in the grand scheme of things in accordance to the scientists; it can be said that an animal's purpose for existing doesn't matter when it's in the lab being experimented on. Latham explained, "Animals are entitled to fair and humane treatment. Mistreating them for lab experimentation doesn't make any sense" (Latham 1).
Studies have shown that 71% of the animals that are captured and used in lab experiments have physical scars and open bruises which clearly illustrates how "well" they're being treated. It's just like if an army came into our homes and forced us to fight an invisible enemy or to be experimented on for the good of humankind (Cernak 542). The logic of treating animals inhumanely needs to be discredited. No animal should ever be harmed for a greater good or serve a purpose that would put it in harm's way, cutting and inflicting pain on an animal to test out a product is inhumane; animals feel pain for long periods of time. Some of the pain that's inflicted on them never goes away (Cernak 542).
Furthermore, many of the wounds that animals suffer are also mental. In some of the cases, the lab animals never recover from those injuries. It's no longer a fact of the animal's survival, it's how much pain the animal has endured. Ironically, animals can take pain a little better than humans but their suffering on a whole is unnecessary and a crime against nature (Cernak 542). Lab testing on animals his should be a criminal act. What also makes animal testing wrong is that the products used on humans that are tested by the lab animals do more harm than good.
The logic behind animal testing is that it keeps humans free of being subjected to lab testing. Most people perceive no one is going to miss an animal if it's experimented on or killed. A lot of the animals that are used for experimentation aren't health, and subjecting them to various harmful lab tests only causes them more pain.
Solution
One of the more common solutions to ending this is by seeing to it that every single animal in every lab is set free, never to be disturbed or used for experimentation ever again. This is one of the better ways of ending this because people need to realize that a lot of these animals can't help scientists get the kind of results that they are hoping for. Some would go so far as to burn down every lab that is housing animals used for lab experiments and to a great extent, that would solve a lot of problems not to mention make a powerful statement that these animals are not to be used for experimentation which I think is also very effective (Fenwick e22478).
Another solution to this problem would be to start a petition on completely and permanently banning all experimental research and testing on animals, once the petition is signed then the police should arrest every "lab coat" that was involved in the lab testing and they shouldn't be allowed to get a job as a lab technician ever again. These animals are having their lives taken from them because people can't leave them alone and the idea that people would use innocent animals to test their lipsticks, furniture polish or even their toilet bowl cleaners is sick and demeaning to the animals (Fenwick e22478).
My final solution to solving this problem is recommending it be a law that all animals are not to be used as lab rats or used for lab experiments: Anyone that breaks that law will be arrested and sentenced to life in prison with no possibility of parole. Animals are nature's greatest treasures and when they are ripped from their atmosphere to serve as a lab experiment, the natural order of things is being disrupted. Animals have free will before they are captured and forced into captivity. There's no reason to take their free will away from them because science needs expendable guinea pigs for their lab experiments, and testing their poisonous liquids on not to mention abusing them.
Conclusion
An animal's life isn't worth anything to the scientists who use them for lab experimentation. The pain and suffering that the animals endure at the hands of scientists is real. The basic rule of humanity is that every life is important and needs to be preserved. Using a rabbit to test Lysol to see its effect or how effective it is at cleaning a spot off an animal is not science; it's abuse.
People wouldn't like it if they were taken out of their houses or away from their friends and family then transported to be used and treated inhumanely.
In the perspective of researchers, animal lives don't matter; only science and the preservation of the future of humankind matters. The fact that animals are captured and used for lab testing is wrong. There is nothing good about experimenting on animals because those animals have the right to live a life free of captivity and being prodded. In addition, the lab animals are continually pricked with needles. It might be advantageous for the scientists who think they are getting somewhere with their research. Actually, the animal is the one that is suffering. Inflicting that kind of pain on an animal is inhumane and evil. Animals are being paralyzed, blinded, cut open and unable to return to the environment as they had been prior to capture. This quality of treatment is not fair or right by any means.
Completely stopping these atrocities and cycle of abuse is the only way that people will get the ethical message. The ethical message is that an animal has just as much right to live in peace as anyone else, disturbing them for the good of science should be made illegal. Legal action should definitely be taken in order to prevent lab testing on animals from ever happening again. It goes without saying that lab experimentation on animals inflicts unnecessary harm on the lab animal subjects. Lab testing on animals should be banned forever.
Work Cited
Cernak, Ibolja, Andrew C. Merkle, Vassilis E. Koliatosos et al. "The pathobiology of blast injuries and blood induced neurotrauma using a new experimental model of injury in mice." Neurobiology of Disease 41.1(2011): 538- 551.
Fenwick, Nicole, Peter Danielson and Gilly Griffin. "Survey of Canadian animal based researcher's views on the three Rs: Replacement, reduction and refinement." PLoS One 6.8(2011): e22478.
Hajar, Rachel. "Animal Testing." Heart Views. 2011. Web. 4 Dec. 2015. <http://www.ncbi.nlm.nih.gov/pmc/articles/PMC3123518/>.
Latham, Stephen. "U.S. Law and Animal Experimentation: A Critical Primer." Ethics of Medical Research with Animals, 2015. Web. 4 Dec. 2015. <http://animalresearch.thehastingscenter.org/report/u-s-law-and-animal-experimentation- a-critical-primer/>.
PETA. "Animal experiments overview." PETA, 2015. Web. 9 December 2015http://www.peta.org/issues/animals-used-for-experimentaion/animals-used- experimentaion-factsheets/animal-experiment.
Stuck with your Research Paper?
Get in touch with one of our experts for instant help!
Messenger
Live chat
Time is precious
don't waste it!
Get instant essay
writing help!
Plagiarism-free
guarantee
Privacy
guarantee
Secure
checkout
Money back
guarantee
Get a Free E-Book ($50 in value)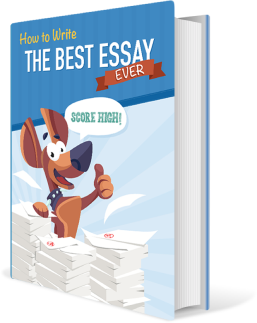 How To Write The Best Essay Ever!