Anthology of World Music and Dance, Essay Example
Pages: 3
Words: 815
Essay
This Essay was written by one of our professional writers.

You are free to use it as an inspiration or a source for your own work.
This film is important because it demonstrates the variety of musical styles that were enjoyed by people of different ranks and backgrounds in East Asia. In particular, it was interesting to listen to the diverse amounts of genres that were available in China during different time periods. Just like the modern era, in which there are many different types of musical styles available, the ancient Chinese had a wide range of music to listen to. Unfortunately, it appears that this music was not as widely available to the public, as performances were primarily for upper class citizens. Despite this, there was some music available to the commoners, although this type of music was also created by them for entertainment purposes.
Like much of the music created in other parts of the world, music in East Asia served two distinct purposes. While two important purposes were for entertainment, one form of music was meant purely for listening while the other was for dance. The style of dance enjoyed by these individuals was often considered to be very distinct based on the social class of individuals. For example, the "Dage" was a group dance, while the "Gugi" was simply a lyric song that was meant to be listened to.
The Yi, Naxi, and Tibetian people had distinct music, even though the modern members of society believe that Chinese music appears to be similar. Some of this music shares characteristics due to the proximity of some of these nations, but it is important to remember that this music was created by distinct societies in an area that we consider to be the same region today, although the political structure of these areas were significantly different when this music was originally created.
Indian Music
 Like East Asian music, Indian music takes on many different characters as well. An important component of Indian music was certainly an aspect of entertainment, but music was also used in many religious rituals and ceremonies. Most of the individuals living in India when this music was created were considered to be polytheistic, and many of these individuals practiced the Hindu religion. The Hindu religion was and still is a major religion in the area, and continues to reflect the culture of the people that live there. As a result, a lot of the music that these individuals enjoy were based on these religious customers. This is emphasized today by the fact that residents of India mainly enjoy music written in their home language and their own cultural style over music that has been produced in the West.
"Bharata natyam" is a perfect example of the use of the religious nature of Indian music. In particular, this piece has been created for worshipers of Shiva to dance in a form of prayer and devotion. While Shiva is one of the many gods worshipped by these people, it is considered to be one of the more important gods. As a result, there are many songs and dances that have been made by the residents of India in order to honor this deity. While some songs were meant to worship by dance, some songs were meant to simply listen to, which would occasionally occur for meditation purposes. For example, "Dhol Cholam" could be danced to, but the drum beat is created in a manner that allows worshippers to simply reflect and enjoy the music. While music was certainly important for religious practices in the area, it is also helpful to consider that pieces like "Kathakali" were created purely for entertainment purposes as it was meant to convey a story through dance. Many modern music videos in India reflect this theme, as the ability for music to tell a story continues to be important to them today.
World Music and Dance
This video demonstrates that world music and dance is very diverse, although different parts of the world have adapted similar styles. Ultimately, the type of music and dance styles enjoyed by distinct peoples is due to their own individual cultures in addition to the cultures that they come in contact with due to sharing a close by geographical location, or by engaging in trade. As a result of this idea, many nations have adapted dance forms like merengue. Furthermore, salsa evolved completely from this concept, as many different peoples and forms of dance have contributed to its formation and continued existence.
The Middle East has a unique dance style to itself, and no matter where one goes in the Middle East, the music has a special feel due to its beat and the transition of notes. While each country has their own distinct version of dance, such as a modification of the belly dance, each culture has its own version of the music as well. In these societies, music is also tied closely into religious worship, so different cultural and religious experiences can impact the exact music performed and enjoyed in each of these areas.
Time is precious
don't waste it!
Get instant essay
writing help!
Plagiarism-free
guarantee
Privacy
guarantee
Secure
checkout
Money back
guarantee
Get a Free E-Book ($50 in value)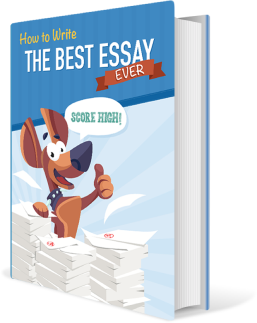 How To Write The Best Essay Ever!