Apple 4ps, Research Paper Example
This Research Paper was written by one of our professional writers.

You are free to use it as an inspiration or a source for your own work.
Marketing Mix (4Ps)
When an organization plans to introduce a new product or service, it usually undertakes a marketing planning process commonly known as 4Ps. 4Ps stands for Product, Price, Promotion, and Place. The marketing mix or 4Ps ensure that businesses have carefully planned the introduction of a new product or service into the market. Product stands for the company product or service that may be offered to the targeted market segments. The company may decide upon a product or service by identifying an opportunity in the market such as unmet need or it may believe it can offer better product to the customers than the current offerings. Price involves deciding upon the price that will be charged for a particular product or service. The company may do market research, take into account its production costs as well as indirect costs, study competitors' pricing behavior, and the income levels of the targeted market segments in deciding upon a price.
Promotion requires choosing channels that may be used to promote product as well as communicate with the targeted market segments. Place means deciding upon distribution channels. This paper focuses on Apple Inc. which is difficult to categorize into any single industry. This is because the company is a major player in multiple industries including personal entertainment, communication, and computing. Fortune annually publishes a list of the world's most admired companies and Apple topped the list for fourth straight time in 2011 (Fortune) which demonstrates the effectiveness of Apple's marketing mix.
Product
Founded in 1997, Apple designs, manufactures, and markets a range of products including mobile communication devices, personal computers, portable digital music players, software, and other hardware products. The company's products and services include Macintosh ("Mac") computers, iPhone, iPad, iPod, Apple TV, iOS and Mac OS X operating systems, iCloud, and iTunes store. (Apple Inc.). Apple is probably the only technology company that remains highly profitable despite maintaining tight control over both the hardware and software. The company refuses to license its products even if it means sacrificing potential increase in market share. This tells us that the company doesn't accept any compromise on quality because product differentiation is one of the company's major competitive strategies.
The company only offers a product or service if it expects to become one of the leading players in the respective market at which the particular product or service is targeted. In addition, products or services also have to demonstrate seamless compatibility with the company's other products because Apple believes in total user experience which is why it maintains total control over hardware and software. Steve Jobs advised Google's new CEO Larry Page to focus on few products in which Google wants to compete in the long run and get rid of the rest because they are dragging down the company (Giles & Chan, 2011). This advice reflects Apple's own approach to business as the company is only focused on products that could take advantage of its core competencies.
Price
Apple competes more on the basis of superior products, services, and overall customer experience rather than prices. Even though the company does try to keep prices affordable for most of its customers as is evident by the pricing structures of iTunes music store and iPad series of tablet devices, it has greater pricing power than the competitors. Thus, Apple's products and services have lower price elasticity of demand as compared to the competition because Apple has a very loyal customer base which do not mind premium prices for Apple's products because Apple outcompetes its competitors in terms of product quality, design, innovative features, and ease of use.
Apple's market power means it is able to negotiate more attractive terms from the suppliers which allows it to price its products competitively while offering better quality and functionality than the competition. Another reason Apple is able to offer competitive prices is due to its lower distribution costs. Apple maintains direct control over the distribution of most of its products and services which means it doesn't have to share the profit margins with distribution partners. It's not a surprise that Apple is still able to earn attractive profit margins at prices at which its competitors may be barely breaking even or even losing money. In addition, Apple also offers multiple variations of its most popular products to make them affordable for almost everyone in the targeted market segment.
Promotion
The company's greatest promotion tool is customer satisfaction and the resulting word-of-mouth marketing. Apple has built a reputation for cutting-edge and superior technology which means the customers anxiously wait for each new product and do not mind standing in long lines for hours, just to be the first ones to try the new product or model. One another great promotion tool utilized by the company is its annual keynote address which has received free and widespread media coverage in the past, also due to Steve Jobs charismatic personality. Steve Jobs also made sure at each keynote address to not only promote Apple's products and services but also compare them with the competition and emphasize the superiority of Apple's products and services. Apple extensively trains every sales associate so that they provide exemplary customer service as well as promote Apple's products to millions of visitors who come to Apple's retail outlets every year.
Place
The company distributes its product and services through both internet and brick-and-mortar distribution channels. Most of the distribution through brick-and-mortar channels occurs through the company's own stores though Apple also has distribution agreements with retailers such as Wal-Mart and Best Buy for products such as iPod's family of portable music devices and iPhone's family of smart phones. As of September 24, 2011, the company had a total of 245 U.S. retail stores and 112 international retail stores. The company opened 40 new retail stores last year out of which 28 were international markets (Apple Inc.).
Apple's focus on overall customer experience means the company gives the same attention to distribution as it does to the actual products and services. Apple educates all of its employees about the company's products so that they are able to understand customers' needs and offer solutions. When the company launches new products, it trains its sales associates in the use of new products as well (Megrund, 2011). Apple also makes sure that it hires people who are already passionate about its products (Frankel, 2007). Thus, it is no surprise that Apple's retail stores are so much more profitable than the competitors. Needham & Co. estimates Apple stores' profit margin to be 26.9% while Best Buy's pre-tax profit margin (excluding online sales) is paltry 1% (Kane & Sherr, 2011).
References
Apple Inc. (n.d.). Form 10-K. Retrieved March 31, 2012, from http://files.shareholder.com/downloads/AAPL/1646831833x0x512287/5a5d7b14-9542-4640-841d-e047ec28bb96/AAPL_10K_FY11_10.26.11.pdf
Apple Inc. (n.d.). Form 10-K. Retrieved March 31, 2012, from http://files.shareholder.com/downloads/AAPL/1646831833x0x512287/5a5d7b14-9542-4640-841d-e047ec28bb96/AAPL_10K_FY11_10.26.11.pdf
Fortune. (n.d.). World's Most Admired Companies 2011. Retrieved March 31, 2012, from http://money.cnn.com/magazines/fortune/mostadmired/2011/index.html
Frankel, A. (2007, November 1). Magic Shop. Retrieved October 3, 2011, from http://www.fastcompany.com/magazine/120/magic-shop.html
Giles, T., & Chan, M. (2011, October 22). Jobs Told Google's Page to Cut Bloat to Avoid Becoming Microsoft. Retrieved March 31, 2012, from http://news.businessweek.com/article.asp?documentKey=1376-LTFP6U0YHQ0X01-3MTMRFEDTG0SB4L0HQ03662H25
Kane, ,. Y., & Sherr, I. (2011, June 15). Secrets From Apple's Genius Bar: Full Loyalty, No Negativity. Retrieved March 31, 2012, from http://online.wsj.com/article/SB10001424052702304563104576364071955678908.html
Megrund, S. (2011, September 6). Apple Trains Retail Employees On Upcoming iOS Software Releases. Retrieved March 31, 2012, from http://appadvice.com/appnn/2011/09/apple-trains-retail-employees-on-upcoming-ios-software-releaseshttp://appadvice.com/appnn/2011/09/apple-trains-retail-employees-on-upcoming-ios-software-releases
Stuck with your Research Paper?
Get in touch with one of our experts for instant help!
Messenger
Live chat
Time is precious
don't waste it!
Get instant essay
writing help!
Plagiarism-free
guarantee
Privacy
guarantee
Secure
checkout
Money back
guarantee
Get a Free E-Book ($50 in value)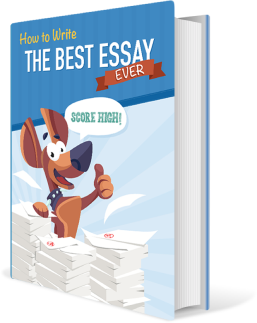 How To Write The Best Essay Ever!