Apple Position Analysis, Research Paper Example
This Research Paper was written by one of our professional writers.

You are free to use it as an inspiration or a source for your own work.
External Analysis
Economy – The U.S. economy has finally been showing signs of improvement and the unemployment rate has been falling. The Fed believes that unemployment rate will continue to fall and longer-term inflation rate may remain stable (The Guardian, 2012). Similarly, stocks in Europe have also risen, indicating that European economy has also been improving (Cimino, 2012). But there are concerns that growth is slowing in emerging economies like India and China (Tracer & Webb, 2012) though the growth rates will remain above developed countries. Both U.S. and global economic trends are important to Apple which does business worldwide. The picture is much better than the recent past especially due to improvements in U.S. and Europe where customers have higher purchasing power and willingness to buy Apple's premium products.
Competitors – Apple has several competitors because it is a major player in various industries though Apple is still a leader in most of them. In portable music, Apple's closest competitor is Sandisk though it is a distant second. As of September 2009, Apple had already sold 225 million iPods and had a 73.8% of the portable music devices market. In contrast, Sandisk had only 7.2% market share (Delahunty, 2009). In personal computing, Apple competes with Microsoft, Toshiba, Dell, HP, Lenovo, and Acer etc. because Apple maintains control over both hardware and software. Apple succeeded in breaking the 10% mark in U.S. PC market in 2011 and surged to third position with 10.7% market share, up from 2010's fifth position (Slivka, 2011). In smart phone, Apple's competitors include Blackberry, Nokia, Motorola, and Samsung.
Political/Legal Environment – Apple has operations on a global scale, thus, the company has a huge task of monitoring political and legal trends in all the countries it operates especially major markets such as U.S., China, India, and Europe etc. The company has benefitted from globalization and China's entry into WTO. Trade has been growing and trade regulations will become more uniform on a global scale over time in order to attract foreign investors.
Social Factor – Apple has been hailed for its ability to identify emerging trends before its competitors and much of the credit for the company's current market leadership goes to the company's late co-founder Steve Jobs. Apple is in a strong position because smart phone are increasingly replacing entry level phones due to changing consumer habits and declining prices. In addition, tablet devices are replacing personal computers because the technology has progressed to such an extent that tablet devices are now quite competitive in terms of features, performance, and functionality.
Internal Analysis ­
Financial Resources – Apple is the envy of the industry due to its financial resources, especially liquid assets like cash. Even the company's CEO Tim Cook admits the $98 billion cash is more than the company needs and there are indications Apple may finally pay dividends to shareholders (Liedtke, 2012). In addition, the company's net profit margin over the last five years has been 20.7% which explains in part how the company has accumulated such a big cash reserve (Forbes).
Technological Resources – Apple is a market leader in at least three products' market including smart phones, tablet devices, and portable entertainment devices. Apple has achieved its current status by introducing technologies that were superior to the competition and provided better experience to the users. Apple has single-handedly led the revival of portable music and tablet industries and has helped make smart phone a mass market product. It's no wonder that Nokia's partnership with Microsoft didn't get the credit it deserved because the partnership was measured against Apple's iPhone which has become the industry benchmark (Rooney, 2012).
Employee Capabilities – Apple is one of the dream companies for those wanting to work in Silicon Valley. Apple realizes the importance of its unique culture as well as talented employees which is why the company trains all of its employees in-house. . First of all, Apple educates all of its employees about the company's products so that they are able to understand customers' needs and offer solutions. When the company launches new products, it trains its sales associates in the use of new products as well (Megrund, 2011). Apple also makes sure that it hires people who are already passionate about its products (Frankel, 2007). This results in a workforce that is already loyal to the company and thus, will do its best to achieve organizational objectives.
References
Cimino, A. (2012, March 16). Europe Stocks Post Weekly Gain on Global Economic Outlook. Retrieved March 16, 2012, from http://www.businessweek.com/news/2012-03-16/europe-stocks-post-weekly-gain-on-global-economic-outlook
Delahunty, J. (2009, September 9). iPod market share at 73.8 percent, 225 million iPods sold, more games for Touch than PSP & NDS: Apple. Retrieved March 16, 2012, from http://www.afterdawn.com/news/article.cfm/2009/09/09/ipod_market_share_at_73_8_percent_225_million_ipods_sold_more_games_for_touch_than_psp_nds_apple
Forbes. (n.d.). Apple Inc. Retrieved March 16, 2012, from http://finapps.forbes.com/finapps/jsp/finance/compinfo/Ratios.jsp?tkr=AAPL
Frankel, A. (2007, November 1). Magic Shop. Retrieved March 16, 2012, from http://www.fastcompany.com/magazine/120/magic-shop.html
Liedtke, M. (2012, February 23). Apple Cash: CEO Tim Cook Says Company Has More Than It Needs. Retrieved March 16, 2012, from http://www.huffingtonpost.com/2012/02/23/apple-cash-ceo-tim-cook_n_1297897.html
Megrund, S. (2011, September 6). Apple Trains Retail Employees On Upcoming iOS Software Releases. Retrieved March 16, 2012, from http://appadvice.com/appnn/2011/09/apple-trains-retail-employees-on-upcoming-ios-software-releaseshttp://appadvice.com/appnn/2011/09/apple-trains-retail-employees-on-upcoming-ios-software-releases
Rooney, B. (2012, March 1). Nokia's Bet On Microsoft Could Still Yield Payoff. Retrieved March 16, 2012, from http://blogs.wsj.com/tech-europe/2012/03/01/nokias-bet-on-microsoft-could-still-yield-payoff/?mod=google_news_blog
Slivka, E. (2011, July 13). Apple Soars to Third Place in U.S. PC Market With 10.7% Share. Retrieved March 16, 2012, from http://www.macrumors.com/2011/07/13/apple-soars-to-third-place-in-u-s-pc-market-with-10-7-share/
The Guardian. (2012, March 13). Federal Reserve votes to take no new action on economic recovery. Retrieved March 16, 2012, from http://www.guardian.co.uk/business/2012/mar/13/federal-reserve-no-action-economic-recovery
Tracer, Z., & Webb, J. (2012, March 15). Emerging-Market Stocks Decline on China, India Growth Concern. Retrieved March 16, 2012, from http://www.businessweek.com/news/2012-03-15/most-emerging-stocks-decline-on-china-india-growth-concern
Stuck with your Research Paper?
Get in touch with one of our experts for instant help!
Messenger
Live chat
Time is precious
don't waste it!
Get instant essay
writing help!
Plagiarism-free
guarantee
Privacy
guarantee
Secure
checkout
Money back
guarantee
Get a Free E-Book ($50 in value)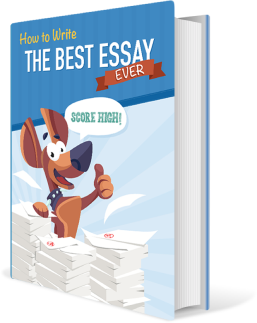 How To Write The Best Essay Ever!