Application of Theory, Term Paper Example
This Term Paper was written by one of our professional writers.

You are free to use it as an inspiration or a source for your own work.
Application of the Roy Adaptation Model for Patients with Chronic Conditions: The Case for a Holistic View of Practice
Regardless of specialty, the field of nursing is informed and guided by nursing theory. Theories provide interpretive lenses through which nurses can make sense of many facts and experiences, thereby enhancing the efficacy of practice. Grand, middle-range, and practice theories all have their respective places, but the key advantage of grand theories, such as the Roy Adaptation Model, is the scope and scale of their explanatory power. The foundational advantage of the Roy Adaptation Model is the sheer depth of its ability to explain human adaptation, across all the dimensions of the human organism. By utilizing this model, nurses can design better interventions to help their patients adapt to the exigencies of their afflictions.
The care of patients with chronic and severe conditions is a crucial area for nursing leadership to address. For example, heart failure (HF) is a severe problem that is increasing in frequency: often associated with ageing, it afflicts nearly 5 million Americans and perhaps 10 million Europeans (Bakan & Akyol, 2008, pp. 596-597). The severity of the problem is manifest in the mortality rate: 50% within 4 years for heart failure in general, and over 50% within 1 year for severe heart failure (p. 597). Managing this condition requires an extensive regimen, encompassing not only pharmacological measures, in-home care, and cardiac rehabilitation exercises, but also patient education (p. 597). For patients to successfully manage their own condition, they must adapt to new circumstances, often in the midst of "social, physical, emotional and economic difficulties" (p. 597). Social support, and ability to perform regular activities, are vital to patient adaptation (p. 598).
Nor are heart failure patients alone in this regard: patients with other chronic conditions must also adapt to the exigencies and hardships of their changed circumstances. Chronic renal disease is another severe condition that imposes many life changes on those who suffer from it (Blevins & Troutman, 2011, pp. 255-256). Chronic renal disease afflicts an estimated 11.5% of adults 20 and older: the disease's debilitating effects on the kidneys lead to reduced mobility, often to considerable amounts of pain, and to great stress (p. 256). As with heart failure patients, chronic renal disease patients need a model of adaptation to their condition that includes not only pharmacological interventions, but also strategies to help them cope with the severe mental and emotional ramifications: after all, loss of mobility undermines independence, and pain and stress impede daily functioning (p. 256). Chronic renal disease sufferers often experience depression, which can significantly complicate treatment efforts (p. 256).
Theoretical perspectives on human adaptation can facilitate the efforts of nurses to design more efficacious interventions for patients with chronic conditions, interventions that truly promote adaptation and resilience. Sister Callista Roy's theory, the Roy Adaptation Model, has exerted a seminal impact on nursing: the theory sees humans as 'biopsychosocial' in nature, adaptive systems that interact with their environments (Meleis, 2011, p. 325). In Roy's view, nursing patients are nursing patients because they are not adapting to their environment properly; a healthy, successfully-adapting individual does not need nursing care (p. 325). The model takes a holistic and ecumenical view of human needs and capacities, including mental, psychological, emotional, social, and spiritual needs: the theory emphasizes the importance of creativity, in the context of psychological, social, and spiritual coping mechanisms (pp. 324-325). However, a key ethical issue concerns precisely these moral commitments of Roy's theory: the model has been critiqued for its depiction of the nurse-patient relationship in a manner that seems to privilege the nurse's voice over that of the patient (Risjord, 2011, p. 52). Put simply, this position argues that the moral dimensions of Roy's theory go unchallenged, as if they were well-attested scientific descriptions (p. 52).
As an adaptive system, the human being utilizes a mechanism called the regulator, which is primarily innate: consisting primarily of the "neural, endocrine, and perception-psychomotor parts", the regulator is reflexive (Meleis, 2011, p. 325). By contrast, the cognator utilizes symbolic meaning, which it attaches to stimuli and corresponding adaptive behaviors (p. 325). These mechanisms are in turn used in the four different modes of adaptation identified by the RAM: the first is the physiological mode, which pertains to the individual's physical interactions with stimuli (Ramini, Brown, & Buckner, 2008, p. 73). The physiological mode encompasses the body's five major physiological needs, namely "oxygenation, nutrition, elimination, activity and rest, and protection" (p. 73). The second mode is interdependence, which involves sociality and relationships with others, as well as spirituality and faith (p. 73). The self-concept mode is concerned with how the individual sees themselves, while the role function mode is concerned with how they interpret their life and work experiences (p. 73).
The Roy adaptation model has been applied to many nursing interventions. As Blevins and Troutman (2011) explained, the model is of considerable interest for helping chronic renal disease patients, particularly the elderly, and these authors identified three coping mechanisms informed by the Roy adaption model (p. 257). The first coping process is functional performance, which encompasses patients' responses to "physiological and functional changes that occur as a result of aging": patients can adopt strategies that promote physical health as well as their own mobility (p. 257). Here, nurses can help their patients by means of such strategies as encouraging regular exercise, and engaging in social activities (p. 258). Secondly, intrapsychic factors, such as creativity and levels of negativity: this capacity pertains to the patient's own character, and involves their mental and emotional responses to exigency (p. 257). For nurses, the main task is to help suffering patients with low creativity and high negativity to be creative, and find ways to engage with their surroundings (pp. 258-259). Finally, spirituality is an important coping mechanism: belief in a higher power of some kind can help patients to experience feelings of peace and joy, even in the midst of struggle (p. 259). Here, nurses can help patients by connecting with them on the subject of their spiritual needs, and including family members and clergy when and where appropriate (pp. 259-260).
Bakan and Akyol (2008) demonstrated the efficacy of the Roy Adaptation Model, with its signature strategy of responding to patients' holistic needs: an intervention group of heart failure patients received "two one-to-one counseling sessions… two phone calls and one group meeting", and encouraged the participation of patients' spouses or partners (p. 600). Despite no differences at baseline between this intervention group and the control group, after the intervention, which took place over three months, the intervention group evinced improvements in such capacities and processes as 6-minute walk distance, "cholesterol and LDL levels", and interpersonal support (p. 603). And in both groups, quality of life was positively related to "physiologic, emotional and role performance" capacities (p. 603).
Further vindication of the importance of patient education in managing chronic conditions was given by Hacihasano?lu and Goözuöm (2011) in their study of hypertensive patients' compliance with treatment. These authors evaluated the efficacy of medication adherence education and healthy lifestyle education on a combined intervention group, compared with medication adherence alone on a single intervention group, and with a control group (group C) (p. 694). While participants in the single intervention group improved considerably in their management of their hypertensive condition, specifically medication adherence, members of the combined intervention group improved even more on this measure (p. 696). Moreover, the combined control group outperformed both groups in terms of reduction of systolic and diastolic blood pressure (p. 697).
In a study of adolescents' adaptations to cancer, Ramini et al. (2008) found that participants experienced the most stress in the physiological mode: "significant issues of uncontrolled nausea, weakness, and pain identified by adolescents and young adults" (p. 75). Here, nurses can lead by listening to their patients, particularly with regard to symptomatology and efficacy of pharmacological regimens (p. 77). In the self-concept mode, the participants reported a remarkable degree of increased confidence and appreciation for life, as well as a sense of faster maturation than their peers (p. 75). In the role function mode, participants expressed desires to feel normal and concerns about acceptance (p. 75). They also reported positive experiences from 'cancer camps', surely a key finding for nursing practice (pp. 75, 78). In the interdependence mode, spirituality and strong family relationships were very much in evidence as positive adaptive factors (p. 75). Here, nurses should consider the psychosocial importance of these support systems, and design interventions accordingly (p. 78).
Patient adaptation is a multivalent process, involving adaptations along the physiological, role function, self-concept, and interdependence capacities. Applying nursing theory entails a deep understanding of the theory itself, as well as the importance of the phenomena that it deals with. The Roy Adaptation Model explains patient adaptation, and in so doing makes the ramifications for nursing practice quite clear: nurses must listen to their patients and devote time to understanding their needs; nurses must educate their patients, in order to increase medication compliance, and nurses must promote patients' engagement with others and—when appropriate—with their own spirituality. The holism of the Roy Adaptation Model is its greatest and most significant asset: this is what enables it to so effectively inform interventions.
References
Bakan, G., & Akyol, A. D. (2008). Theory-guided interventions for adaptation to heart failure. Journal of Advanced Nursing, 61(6), pp. 596-608. DOI: 10.1111/j.1365-2648.2007.04489.x
Blevins, C., & Troutman, M. F. (2011). Successful aging theory and the patient with chronic renal disease: Applications in the clinical setting. Nephrology Nursing Journal, 38(3), pp. 255-270. Retrieved from http://www.search.ebscohost.com/
Hacihasano?lu, R., & Goözuöm, S. (2011). The effect of patient education and home monitoring on medication compliance, hypertension management, healthy lifestyle behaviours and BMI in a primary health care setting. Journal of Clinical Nursing, 20(5/6), pp. 692-705. DOI: 10.1111/j.1365-2702.2010.03534.x
Meleis, A. I. (2011). Theoretical nursing: Development and progress. Philadelphia, PA: Lippincott Williams & Wilkins.
Ramini, S. K., Brown, R., & Buckner, E. B. (2008). Embracing changes: Adaptation by adolescents with cancer. Pediatric Nursing, 34(1), pp. 72-79. Retrieved from http://www.search.ebscohost.com/
Risjord, M. W. (2011). Nursing knowledge: Science, practice, and philosophy. Chichester, West Sussex, UK: John Wiley & Sons.
Stuck with your Term Paper?
Get in touch with one of our experts for instant help!
Messenger
Live chat
Time is precious
don't waste it!
Get instant essay
writing help!
Plagiarism-free
guarantee
Privacy
guarantee
Secure
checkout
Money back
guarantee
Get a Free E-Book ($50 in value)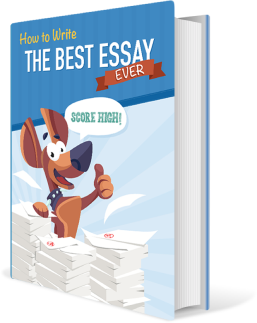 How To Write The Best Essay Ever!