Programs Administered by Probation Departments, Essay Example
Pages: 6
Words: 1538
Essay
This Essay was written by one of our professional writers.

You are free to use it as an inspiration or a source for your own work.
Project: Select three programs typically administered by probation departments and define, discuss and compare and contrast these programs, including their effectiveness.
Probation Departments nationally cover several programs in their drive to serve offenders in pre and post imprisonment phases, but this essay will focus on three of such services namely intensive probation supervision, house arrest and electronic monitoring, with a view to define, discuss and compare and contrast them, especially in terms of their effectiveness.
Intensive Probation Supervision
Intensive probation Supervision Program like other parole programs are variously called intensive supervision, alternate sanctions and intermediate punishments, but are all community based criminal sanctions that place great emphasis on monitoring, in order to be successful.
The program can take the form of prison diversion programs intended to divert criminal offenders from prison, either at the point of sentencing or when they are release early, while others are regarded as enhancement programs established to increase the intensity routine of probation or parole, according to Petersilia and Turner (1993).
Byrne, Lurigio and Baird (1989), writes that the intensive supervision programs have proliferated in the past decade, mainly because they appear to satisfy the competing demands of protecting the public and conserving correctional resources at the same time.
The use of intensive probation supervision as front end alternatives, according Petersilia et al (1985), is as a result of judges being faced with limited jail space and prison resources restrictions, and this decision have resulted in an increase in the number of serious offenders being placed under community supervisions. However, these areas are all proving to be ill equipped to handle the massive influx of these offenders.
These intermediate sentences argue Byrne et al. (1989), were expected to provide safe and acceptable alternatives to prison, while at the same time provide attractive centerpieces to for the new get tough probation image. However, despite the limited capacity Petersilia et al. (1987c), reports that it was still offering something for everyone, and as such has been enjoying the support of criminal practitioners, the judiciary, public defenders and the general public (Lurigio, 1987, 1988).
Harris (1987), has also pointed to the fact that regular probation is considered meaningless and ineffective, and that many in the public does not consider it as a form of punishment, but because of the stringent supervisory requirement and punitive sanctions associated with intensive probation supervision, judges who are often faced with complaints of heavy case loads and limited prison resources by lawyers, are now more incline to choose the program, without being perceived as going soft on crime (Byrne et al (1987).
House Arrest
House Arrest developed both as a separate program and as a feature of IPS, is well established in Florida, Oklahoma, Oregon, Kentucky, and California, with close to 10,000 adult offenders in 1985, according to Byrne et al. (1989).
The program differs from the regular IPS according to Petersilia (1987), on the basis of the fact that it was nearly always designed to ease prison crowding and serve prison bound population, is usually a court imposed sentence, can be isolated sentences, has the propensity to be more punitive that IPS programs, is usually a last chance for offenders before they are imprisoned, and require offenders to be closely monitored by active and passive electronic devices.
In terms of the effectiveness of the program, very little scientific data is available, even in the case of the regular IPS program that is attached to. However, the picture of the evaluation of the Florida Community Control Program (FCCP), conducted by the National Council on Crime and Delinquency (NCCD), provided little evidence in terms of being effective, according to Beard (988).
The report cites that when compared to pre-program sentencing practices FCCP did not reduce the proportion of offenders going to prison, and in 1987 substantially higher percentages of offenders had been sent to prison than in the similar period in 1982/1983.
Reasons for these increases in incarceration, according to Beard (1988) were the sentencing guidelines, a hardening of the offender population and a tendency for judges to override the guideline recommendations in the direction of imposing harsher sentences, rather than the less severe ones.
Electronic Monitoring
This relatively new technology for verifying offenders' compliance with curfews and home confinement is made up of an active phase and a passive phase of monitoring, according to Schmidt (1986).
The active systems ensures constant monitoring through a device strapped to the offender which continuously send signals to a central receiver, while the passive system is less sophisticated and only require intermittent monitoring via phone verification, according to Schmidt (1986).
In the latter system, an offender has to respond to a telephone call within a prescribe time span or a failure is recorded, while in the case of the former, if the offender leaves his or her home, his or her probation officer will be alerted by means of a beeper, and will take action to counter the violation (Schmidt, 1986).
The program's effectiveness to date is difficult to measure, as it is restricted by infrequent and limited use across the country, and statistically by 1989, there were only 2300 offenders under electronic supervision.
Critical reasons for its low use may be due to design implementation and a failure of the appropriate authorities to measure the impact of the monitoring program on the system, as it strive to make the system function as an alternative to jail for pre-trial detainees, as a direct sentencing option, a probationary enhancement, a front end and back end prison alternative, and finally a parole revocation option, according to Byrne et al (1989).
Duplicity in the use of the program individually as well as being part of the IPS program, may be also another possible reason for the program not fulfilling it true potential, as if it was separated, practitioners would be able to apply more focus on its application and performance, with a view of ensuring greater efficiency and effectiveness..
Analysis
A look at ISP in relation to house arrest and electronic monitoring revealed that in a study of 31 states, the program had thirteen features, according to Byrne (1986), and these include curfew and house arrest, electronic monitoring, mandatory referrals, team supervision, drug monitoring, alcohol monitoring, community services, probation fees, split sentences, restitution, objective risk assessment and objective need assessment, in varying percentages.
These programs may be effective due to the stringent nature of the overall system, but according to Byrne (1986) they pose a potential threat to individual rights and liberty, and should be the concern of administrators going forward.
The overall effectiveness of IPS however, shows it has been effective in diverting a number of offenders from prison according to Irwin (1987), and a number of its projects have prevented offenders from committing serious offense against persons in communities, based on reports from Pearson and Bibel (1986).
Reports of this nature will only help to deter IPS administrators from wanting to reduce their project portfolio, especially as it relates to house arrest and electronic monitoring, both of which if separated, may be able to deliver higher levels of effectiveness and efficiency, since resources would be more specifically directed to them, and result more accurately measured.
Conclusion
Base on the number of projects associated with IPS, it will always require more financial and other resources, and even the continuing support of federal judges and other stakeholders in the prison system, and as such will always deliver high levels of effectiveness, compare to electronic monitoring and house arrest.
However, the cost in terms of the violation of individual rights and liberties may in the long run serve as a powerful deterrence to its general acceptance, as well as providing opportunities for other aspects of the program to be separated from it, to ensure greater manageability, especially in the 31 states mentioned by Byrne (1986).
Electronic monitoring and house arrest are practically in infancy stage compare to the mature stage of IPS, and therefore will take several years and the allocation of financing, human resources, training, specific promotional packages, technology and other resources in order to effectively compete with its parent.
Reference
Baird, Christopher (1988). Analysis of the Diversionary Impact of the Florida Community Control Program: Preliminary Report. Madison, WI: National Council on Crime and Delinquency
Byrne, J.M., Lurigio, A.J. & Baird, C., (1989). T he Effectiveness of the New Intensive Supervision Programs C. Research in Corrections Vol. 2 Issue 2 (September 1989)
Byrne, J.M.  (1986). "The Control Controversy: A Preliminary Examination of Intensive Probation Supervision Programs in the United States." Federal Probation, 50:4-16.
Harris, M.K. (1987). "Observations of a 'Friend of the Court' on the Future of Probation and Parole." Federal Probation, 51 (4): pp.12-22.
Irwin, J. & Austin, J., (1987). It's About Time: Solving America's Prison Crowding Problem. San Francisco, CA: National Council on Crime and Delinquency.
Lurigio, Arthur J. (1988). "An Evaluation of Intensive Probation Supervision as an Alternative Sanction." Presentation at the Annual Meeting of the American Society of Criminology, Chicago, IL.
Lurigio, Arthur (1987). "Evaluating Intensive Probation Supervision: The Cook County Experience." Perspectives, 11:17-19
Pearson, F., & Bibel, D. (1986). "New Jersey's Intensive Supervision Program: What Is It Like? How Is It Working?" Federal Probation, L (2):25-31
Petersilia, J., & Turner, S. (1993). Intensive Probation and Parole University of Chicago Press Crime and Justice Vol.17 (1993) pp. 281-335
Petersilia, J., & Turner, S. (1987c). Expanding Options for Criminal Sentencing. Santa Monica, CA: The RAND Corporation.
Schmidt, A.K. (1986). "Electronic Monitors," Federal Probation, Vol. 50 pp.56-59.
Time is precious
don't waste it!
Get instant essay
writing help!
Plagiarism-free
guarantee
Privacy
guarantee
Secure
checkout
Money back
guarantee
Get a Free E-Book ($50 in value)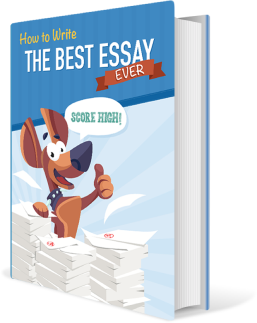 How To Write The Best Essay Ever!