Home
/
Research Paper
/
Are Cosmopolitan People Aware of Their Internationality? Research Paper Example
Are Cosmopolitan People Aware of Their Internationality? Research Paper Example
This Research Paper was written by one of our professional writers.

You are free to use it as an inspiration or a source for your own work.
Introduction
Cosmopolitan people, by definition, are "free from local, provincial, or national ideas, prejudices, or attachments; at home all over the world" (dictionary.com). It is apparent that cosmopolitan individuals have been faced with unique experiences that have allowed them to become unbiased and open minded in nature. In a sense, individuals that adhere to a cosmopolitan lifestyle can be said to share a moral belief that all people are equal and that it is beneficial to enact a respect for cultures different from their own. The word cosmopolitan itself is derived from a Greek term that roughly translates to "person of the world". In a political and social sense, individuals that are considered cosmopolitan are those that fight for social equality and justice, whether they do so by becoming directly involved in social issues or whether they do so less directly by discussing their views with others and living out their personal philosophy in a meaningful manner.
A well-known philosopher that has worked to promote the concept of cosmopolitanism in modern politics is Immanuel Kant. This scholar argued in Perpetual Peace that it is necessary to take action to ensure equality in order to avoid war. Such beliefs are highly applicable in the world today. As time continues, societies will increasingly be comprised of diverse populations with diverse beliefs. In order to coexist in a meaningful manner, it will become necessary for these individuals to not only become tolerant of one another's ideas, but to accept them and to integrate them into their own personal philosophy. Doing so is relevant with regards to many issues that are currently occurring with regards to religion and race. Many Muslims are terrified of the negative opinions that have formed of them in the wake of ISIS attacks and many black Americans are growing worried that the criminal justice system in the United States are biased against them. Cosmopolitan people are often concerned by these injustices and believe that such bias and hate needs to be removed from politics and society to ensure that people are all able to live with one another peacefully.
This study aims to assess whether cosmopolitan people are aware of their open mindedness and internationality. It would be beneficial to determine whether these individuals are aware of their efforts to be open minded because this will allow researchers to gain a greater understanding of what is needed to achieve a cosmopolitan mindset. It is hypothesized that these individuals are faced with a need to think clearly about situations that they are introduced to in order to approach them in a manner that is unbiased and fair to all individuals. Because being cosmopolitan is likely a state of thought that could be learned, this study could demonstrate a need for determining how to train people to follow this state of mind. Doing so will contribute to a greater extent of peace because it will teach individuals to think more carefully about their situations before acting on their opinions.
Materials and Methods
A survey was conducted to investigate whether cosmopolitan people are aware of their open mindedness and internationality. A total of four individuals were surveyed for this purpose. The sample was a convenience sample gathered for the purpose of this preliminary study. All four individuals have previously been identified as cosmopolitan based on observation. These individuals tend to put forth statements that defend the equality of all people. Furthermore, all four of these individuals appear to be generally more aware of the news and issues impacting minority groups than a majority of the public. These individuals were then asked to report whether they consider themselves to be open-minded and international. These reports were then linked to the demographics of the participant in order to discern a connection between their ability to self-identify as cosmopolitan in addition to their other defining characteristics.
Results
After being asked whether they considered themselves to be open-minded and international, two of the four study participants reported that they were not fully aware of their "status", by stating that they recognized that they were more worldly than other individuals and believed that they were more educated than members of the general population. These individuals felt that their education level contributed to their ability to be recognized as cosmopolitan. These individuals also reported that they were not aware of when or how this transition occurred, although they do consider themselves to be citizens of the world rather than citizens of their country.
The remaining two individuals that were interviewed were younger and appeared to have a clearer understanding of their involvement in internationality. These two individuals are students at an international school and therefore had relations with people of various nationalities. Therefore, they were able to recognize that they are cosmopolitan to a greater extent and they are proud of this status.
Discussion
It appears that many characteristics contribute to an individual's tendency to consider themselves as cosmopolitan individuals. Individuals that are identified as cosmopolitan are less likely to be able to explain how they achieved this status, although they are aware that they exhibit many of the characteristics that are typical of cosmopolitan people. On the other hand, younger individuals that have had a greater extent of interactions with people from diverse cultures readily label themselves as cosmopolitans because this label is directly tied to their identity.
A major reason for the growing shift towards cosmopolitanism among the nation's youth is the enhanced connection that these individuals have with the Internet and media sources. Because of social media, television, and Internet news and forums, members of the nation are now able to gather information and media from diverse cultures with a click of a button. Since younger people are more inclined to use these particular resources, they are more likely to engage in conversation with individuals their age from other countries online, read foreign news, and watch films that may not be available in their native language.
Prior to the existence of the Internet, it was challenging to be a citizen of the world without being wealthy. Individuals that had exposure to diverse cultures likely spend a lot of time travelling, which requires time and money that most working class individuals do not have. Now, however, an individual can be cosmopolitan simply by desiring to become aware of world issues and concerning themselves with cultural and social issues that occur across the globe.
The fact that many young people attend international schools or have interacted with classmates from a variety of countries adds to the ability for individuals to be worldly. In major cities, for example, there are schools in which students speak more than ten different languages. Because the student base is diverse, the students who attend these schools learn about new cultures from a young age (James 23). Since these individuals are accepted as friends during important developmental stages, they do not question whether their actions are cosmopolitan. However, when they learn to understand the definition of this word, they come to understand that their upbringing has been cosmopolitan in nature. Thus, it is easier for younger individuals to connect with this identity than older individuals because younger people have been immersed in the culture of media and instant connection with information to a more significant extent. The Internet has virtually removed the boundaries that were formally imposed by countries and contributed to the ability for people to exchange ideas and have conversations.
Overall, it appears that the media has contributed to an increase in the prevalence of cosmopolitanism and cosmopolitanism has contributed to the media. The media can certainly be used to convey new ideas and spread information that contributes to cosmopolitanism, but in turn, cosmopolitan individuals can share content in a manner that makes the world more aware of the social and cultural conditions of others (Ankerl 102). News sources, such as Al Jazeera, CNN, and even YouTube news companies such as The Young Turks, work to tell news stories in a culturally relevant manner that reflects the opinions of people living across the world. Because of these new perspectives that we are offered, we are better able to understand the thoughts of diverse people, contributing to our ability to grow as a worldlier generation.
Cosmopolitanism has evolved significantly until it has been able to become what it is today. Its growth is directly related to the ability of people to exchange ideas. Thus, during the Middle Ages and other early periods of human history, this concept was virtually non-existent (Anderson 15). However, it evolved starting in the Renaissance, which brought an exchange of ideas between different European countries. This cosmopolitanism expanded even more significantly when European countries initiated trade with China and the Middle East. While these efforts were not without conflict, the introduction of new ideas is necessary to ensure that people will be able to understand worldly ideas. Now, more than ever, cosmopolitanism is present because people can exchange these worldly ideas without borders or language being a barrier.
Because borders are no longer an issues because of media and the Internet, we are now able to translate languages with the use of computer tools and chat with friends in different time zones. As time continues, it is likely that an appreciation for diversity and cosmopolitanism will evolve. We will likely find new ways to share ideas with one another, which will allow for a more beneficial future. If it becomes easier to share information about our cultures, languages, religions, and personal beliefs, it will be more reasonable for these ideas to be accepted by others as well. It is therefore expected that one day, we will all be considered citizens of the world and as such, we will finally be able to live in peace on our planet.
Works Cited
Anderson, Amanda. Cosmopolitanism, Universalism, and the Divided Legacies of Modernity. In Minneapolis and London: University of Minnesota Press, 1998.
Ankerl, Guy. Global communication without universal civilization. INU societal research. Vol.1: Coexisting contemporary civilizations : Arabo-Muslim, Bharati, Chinese, and Western. Geneva: INU Press, 2000.
Dictionary.com. "Cosmopolitanism". N.D. Web. 23 November 2015.
James, Paul. Globalization and Politics, Vol. 4: Political Philosophies of the Global. London: Sage Publications, 2014.
Stuck with your Research Paper?
Get in touch with one of our experts for instant help!
Messenger
Live chat
Time is precious
don't waste it!
Get instant essay
writing help!
Plagiarism-free
guarantee
Privacy
guarantee
Secure
checkout
Money back
guarantee
Get a Free E-Book ($50 in value)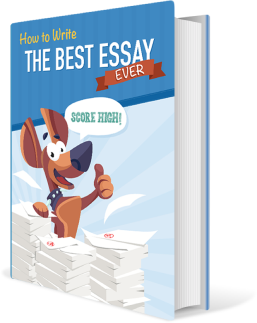 How To Write The Best Essay Ever!