Are States at Risk, Essay Example
Pages: 4
Words: 1161
Essay
This Essay was written by one of our professional writers.

You are free to use it as an inspiration or a source for your own work.
Are states at risk: Discuss some of the strength and scope of modern states, and whether or not you think states are being weakened in certain parts of the world?
A state is classified as at risk when it is challenged to deliver positive political goods to its citizens and in the process, maintain legitimacy in both the eyes of its general population and the outside world, especially the United Nations and major countries, from which investments, trade, and aid are crucial to economic development.
According to Rothenberg (2002), countries at risk may have to overcome challenges like insurgency, varieties of civil unrests, degrees of communal discontent, and plethora of dissent directed at it as well as towards other factions, as they strive to deliver positive political goods which include security, health services, economic opportunity, a legal framework of order, environmental surveillance, effective judicial administration and appropriate road, communication and other infrastructural services.
The forces which threatened countries and put them at risk in terms of delivering to their population according to Rothenberg (2002), are terrorism, intense violence, oppression of the majority by minority led factions, corruption among leadership, poor security outside state capitals, illegitimate governments, low national foreign direct investments, high unemployment, pervasive poverty, poor educational and civic amenities.
Rothenberg, R.I. (2002). The New Nature of Nation-State Failure The Washington Quarterly Vol.25 Issue 3 pp. 85-96
Terrorism can destroy the strength of a state and make it unable to protect its people, and make its border become open to despots, warlords, and drug baron who will use their weapons, money, and perceived authority to control areas outside of the capital. The more these areas develop like in Colombia, where 30 % of the nation is under rebel control, the more difficult it will be for any government to deliver the political goods on an equitable basis across the country, without endangering millions of lives.
Intense violence, especially between rival religious and other political aligned factions, destabilizes business, health, and educational activities as well as curtail the opportunities of members of the population to commute to and from their home to places of employments.
Illegitimate leadership destroys the unity of a country, creates internal strife and disharmony, reduces the loyalty of citizens, and is a recipe for anarchy and corruption, as leaders will often use considerable force to ensure compliance, even as they impose harsh measures on the majority to obtain revenues which are then re-distributed to the elites
High unemployment is a feature of state that is at risk, in that government are not able to provide the necessary security so that the economy can grow, and as a result, crime and violence will become rampant as people embrace desperate measures to ensure survival.
Government under threat in a failed, failing, or threatened state, often are unable to provide the ideal investment environment, and with the continued exacerbation of this capability and its reputation in the world market, will drive away not only multinational companies, but lending agencies, aid organizations, as well as tourists, and the overall impact of these forces will lead to drastic shortages of revenues to pay civil servants like teachers and members of the health services.
Countries like Zimbabwe, Sierra Leone, and the Democratic Republic of Congo are examples of threatened states as their very low GDP, state of poverty, poor governance; high levels of debt, as well as crime and violence characterize their existence.
There are several other states in the world that are being weakened in their resolve to provide the political goods to their citizens, and these include Sri Lanka, Indonesia, Colombia, as well as Niger, Nigeria, Kenya, Haiti, Chad, Fiji, Solomon Islands, and Tajikistan among others according to Rothenberg (2002).
In the case of Indonesia, a country with the largest Muslim population in the world, it is being weakened by widespread insecurity as a result of Muslim-Christianity conflicts, constant xenophobic outbursts, separatist wars, and inter-communal conflicts directed to the government as well as other factions. The combination of these forces across the country reduces its capacity to deliver the basis services required for growth and development, and put members of the population at risk in many respect, especially after the removal of the corrupt Suharto dictatorship that ravaged the country in earlier decades.
Colombia, despite being prosperous, is also at risk on the South America continent, in that the government is challenged to provide national security for all of its the people, and this is reflected in the country having the second highest crime rate per capita in the world, according to Rothenberg (2002). This country may not be ranked as a failed state, but the defense and political establishment have practically ceded authority to insurgencies and drug lords in at 30 % of geographical area and has been engage in guerilla wars that has cost thousands of lives and millions of dollars of financial and other resources, which in peacetime could have greatly advance the nation.
Sri Lanka and Afghanistan leaders past and present have destroyed their countries by abrogating minority rights, vitiating social contracts and preventing other nationals from sharing the pre-requisite governance, This has caused prolonged civil wars that destroyed millions of lives, decimate infrastructure and deplete resources that will back their respective development by several years.
The major problem with Zimbabwe as a nation in Africa that is at risk, is corruption, which has stained practically every fiber of the society, causing inflation to rise from 30% to 116%, massive devaluation of its currency in relation to the US$, absence of foreign and national investment, shrinking education and health services, as well as poor communication and road maintenance.
These countries have been weakened considerably, due to the depletion of their vital resources by the planned and unplanned events, especially with their failures to extract and generate sales from rich deposits of minerals that are in demands on the world market, as well as use of arable land to produce crops that could feed their starving populations. Poor leaderships, unceasing civil unrests, communal discontent, high crime rate, persistent poverty, corruption, and the abandonment of these countries by external financial agencies and governments are major factors that contribute to current threats they now face.
The situation will only get worse as presently there are several dozen states that considered weak in addition to the seven failed counterparts, as it is likely that power vacuums may developed will be filled by drug lords, clan leaders and other religious factions that may embrace terrorism as their modus operandi, and as such further endanger these countries and other parts of the world.
The life expectancy of populations in these states are at risk, especially from the threat of civil war, hunger, starvation, genocide, outbreak of diseases and natural disasters, and unless countries like The United States, Canada, Great Britain, France, Germany and Brazil and agencies like the IMF, World Bank, as well as aid agencies move to ameliorate an impending disaster, the situation will become hopeless..
Reference
Rothenberg, R.I. (2002). The New Nature of Nation-State Failure The Washington Quarterly Vol.25 Issue 3 pp. 85-96
Time is precious
don't waste it!
Get instant essay
writing help!
Plagiarism-free
guarantee
Privacy
guarantee
Secure
checkout
Money back
guarantee
Get a Free E-Book ($50 in value)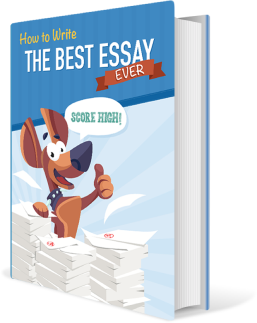 How To Write The Best Essay Ever!