Argentina, Essay Example
Pages: 5
Words: 1462
Essay
This Essay was written by one of our professional writers.

You are free to use it as an inspiration or a source for your own work.
What has been the problem with the Argentine Central Bank since January 2010? Clearly identify the reason for this dispute and how this situation is affecting national reserves and the international foreign exchange market.
The Argentine peso has been declining in value against the American dollar. The Argentinian administration and Central Bank have been supervising an orderly depreciation and using international reserves to keep the depreciation slow, however the bank's international reserves are declining. The methods taken to slow the depreciation of the peso, have and continue to drive up inflation within the country over an astonishing 20 percent. In addition to using the Central Bank's international reserves for depreciation measures, the international reserves are used to repay international debt, such as to The Paris Club. According to the U.S. Securities and Exchange Commission (SEC), the current debt Argentina owes to The Paris Club is at 8.9 billion dollars. Though it has been Argentina's government's plan to use the Central Bank reserves to service the debt through 2012, economic analysts say the reserve funds alone will not cover repaying a debt of this size. What's more, negations over the repayment of The Paris Club debt must be concluded before Argentina is eligible to seek new funding sources through voluntary international money markets. Argentina is reportedly the only G20 country that has not received any IMF mission since 2006. The bank itself has had internal upheaval over the government's plans to use a large percentage of the bank's reserves to pay debt. Martin Redrado resigned as central bank president on January 29, 2010 because of conflicting points of view on the usage of reserve funds.
Argentina has been applying trade-restrictive measures since 2008 and particularly in 2012. Please explain how protectionist measures have affected the country's international trade relations and how they might affect the country's further economic development.
Argentina's application of trade-restrictive measures, began in 2008 and continued in 2012, are an attempt to protect the purchasing power of the peso and boost Argentina's national economy. To this end, a number of protectionist measures have been introduced in Argentina since 2008. An example of these protectionist measures is the overly broad use of non-automatic import licensing trade balancing requirements, and pre-registration and pre-approval of all imports into Argentina. Products subject to this trade-restrictive measure include, laptops, home appliances, machinery and tools, autos and auto parts, chemicals, tires, footwear, textiles and apparel, bicycles, and paper products. Another example is Argentina's trade balancing policy, where a company who seeks to import products must agree to export the same dollar amount of goods of an equal or greater value, or agree to set up production facilities within Argentina. The WTO Council for Trade in Goods released a statement on March 30, 2012 expressing concern with Argentina's protectionist measures. Argentine government officials have made public statements that the purpose of the restrictive regulation is to restrict imports and promote exports. Countries involved in trade with Argentine have noted significant delays and denial of import license applications. Exporters from the countries involved have experienced huge costs associated with Argentina's trade-restrictive measures. Argentina has not responded to concerns expressed by exporters and continued to introduce new restrictive measures. The validity in accordance with WTO's rules for such protectionist measures has been called into question and, in the statement, Argentina has been asked to disband the trade-restrictive policies and measures, or answer the statement with a detailed explanation on why the protectionist measures instituted are both necessary and in compliance with the WTO's mandate. It is possible that, if deemed their measures are not necessary or valid according to the WTO's rules, trade with Argentina by exporters from the countries listed as authoring the statement could be decreased or ceased altogether.
Argentina has renationalized YPF, Argentina's largest oil company owned by the Spanish group Repsol. What are the reasons behind this move, and what might be the effect of this renationalization on the flow of foreign direct investments to Argentina?
Argentina's president, Christina Fernandez, took measures in April to put 51 percent of the controlling interest of YPF in the Argentine government's hands. The 51 percent is reported to have an estimated market value of around five-billion, making this the largest renationalization in the natural resources company since the Yukos takeover by the Russian government in the early 2000s. President Fernandez's move has created tension with Madrid, since the Spanish group Repsol was only expected to lose half of its 57.43 stake, instead of almost their full interest in the company. In Argentina's defense, claims were made that YPF had not been investing in the sector and forcing the government to pay more than eight billion in order to import fuel. According to Argentina, under Repsol's control, YPF was engaging in discriminatory and illegal behavior. President Fernandez was quoted at a press conference as saying, "I am a head of state and not a hoodlum." Fernandez states that Argentina will not be subject to foreign pressure. Since talks had already been under way about the future of YPF and Repsol's interest in the company, it is fairly easy to see what effect the renationalization may have on the flow of foreign direct investments to Argentina. Argentina's move in this issue is likely to be seen as a hostile takeover of the company on the international screen. It will likely make current foreign investors nervous about the status of any current investments and make potential investors wary of placing their money and companies within reach of Argentina naturalization opportunities. In the worst case scenario, Argentina's move will be seen as an attack against Spain and Buenos Aires risks becoming an international pariah. The renationalization stands to do serious economic damage where investors are concerned. Foreign investors will pull out if they feel threatened and the commercial industry just beginning to stabilize, will go right out the window.
YPF is considered a "public good" for the Argentinian government and it seems that most of the protectionist measures are geared towards protecting its own industry from predatory competition. Based on this chapter, in what ways are government regulators seeking to safeguard the interest of citizens, consumers, and producers? Please explain the role of international externalities and global public goods and how, in your opinion, the government of Argentina could address them.
As stated by President Fernandez's administration, and those working with it, both the YPF renationalization and the protectionist measures taken, in the form of trade-restrictive policies, are meant to be for the good of the country, Argentine's own government, and citizens. By taking control of YPF out of foreign hands and placing the control in Argentine's own hands, the government is attempting to be able to provide energy and fuel to its citizens at much lower rates. Perhaps secondary companies within Argentina that trade with YPF will be able to do so more cost effectively. Not to mention, the portion of the more than eight billion saved that Argentine claims they had to pay to import fuel under Respol can now be put to other uses. Government regulation of trade and trade-restrictive measures taken have been meant to increase national production and sales of locally produced goods and services. President Fernandez's government subsidized support of increased production of technology products, such as cell phones and laptops has been meant to increase job positions and create a local market for products traditionally imported from countries like China and Japan. In short, the measures undertaken by the Argentine government have been meant to save the government money, save the citizens money, keep product costs low, keep purchasing power, increase employment, create local markets for products previously imported, decrease imports, and increase exports. A public good is a good that is non-rivalrous and non-excludable. In other words, when one person uses it, the good is still available for others to use, and no one can be effectively kept from using the good. An externality is a sort of transaction spillover, a cost or benefit not transmitted in price and incurred by a party who did not agree to the action causing the cost or benefit. For example, the cost to Spain because of Argentina's renationalization of YPF is a negative international externality. Another example of an international externality is the extra cost incurred to companies who trade with Argentine because of the trade-restrictive measures. It seems like Argentina is caught up attempting to become 100 percent self-sufficient in a global economy and, in doing so, is burning bridges with governments and countries that have previously aided Argentina. First and foremost, Argentina needs to address questions posed by other governments and respond more openly as to the reasoning behind its actions. Argentina needs to attempt to limit negative international externalities and position itself to best take advantage of economic deals.
Time is precious
don't waste it!
Get instant essay
writing help!
Plagiarism-free
guarantee
Privacy
guarantee
Secure
checkout
Money back
guarantee
Get a Free E-Book ($50 in value)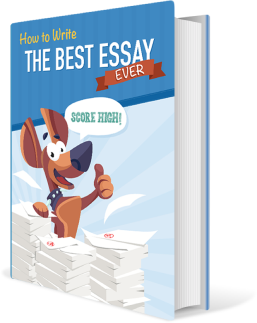 How To Write The Best Essay Ever!