Assessing Power Imbalances, Research Paper Example
This Research Paper was written by one of our professional writers.

You are free to use it as an inspiration or a source for your own work.
In work, there will be conflict no matter the industry, the company, or group of individuals. It is bound to arise as there are differences in backgrounds, cultures, ideals, religions, and other defining factors that can clash with other individuals. Conflicts on the job can be a natural transgression that goes on almost every day. Depending on the situation, conflict can be positive or negative, which can lead to consequences that might block the productivity of or help the groups complete their work goals. Conflict is usually the involvement of a dispute or misunderstanding between two or more parties, that if not resolved can lead to larger problems. Conflicts usually are made more complicated when there are imbalances in power, which can turn into legal matters, or matters with the rest of the employees if they judge the treatment of the lesser unfair. Conflicts can become serious when despite the best efforts at the first attempt in conflict resolution do not result in an agreement or a course of action. This mainly due to the differences in opinions, values, positions, or perspectives that can be contradictory in nature. The purpose of the leader is to provide a standard at which the subordinates to follow. When conflict arises between parties where there is an imbalance in power the correct procedures need to implemented and followed in order to come to a peaceful and politically correct resolution. These conflict resolution may come in the form of mediation, using rational problem solving processes, and other forms in order to solve the conflicts.
In business and corporate settings there is always a conflict in which may become too serious that managers need to step in to calm the waters. Managerial communication was develop in order to gather essential information from all parties during a conflict and effectively use the devices given in articulating the information in order to come to an informed resolution. Power imbalances often confound conflicts further by impeding on parties attempt in managing their conflicts in a reasonable way. The imbalances in power often arise between employers, managers, supervisors, and others in a higher positions and their employees. The imbalances in power have the capability of being a destructive process that is based on the disparities in the positions. In perspectives the leaders that seek to resolve the work place conflicts are essentially as influential as the position they hold. Employees will adherer to their employer rather than another employee that holds the same position. Consequentially power imbalances also create similar situations in conflicts. (Wilmot, Hockers, 2011) The differences in the perspectives of power can be both positive and negative. According to Wilmot and Hockers, power is a central conception in conflict theory that features three perspectives of power. The first includes the distributive power that refers to the utilization of power against and over another, it usually occurs when party has the ability to gain power by exercising their objective over the opposition of another person. (Wilmot Hockers 96) From this scenario, a power struggle and a conflict arises that can potentially be damaging to the companies, as it creates a destructive cycle where the power is the main focus of the conflict.
The second conception is an integrative approach to power is an emphasis that one party joins forces with another to pursue common goals. This approach can resolve the dilemma of the distribution of power by recognizing the power struggle in conflicts. When it is able to recognize the problem the parties are able to rationally come to resolution where they can have a mutual understanding of the conflict. The third conception is where the designation of power implements power in the employer/employee relationship, most commonly a collective group. In the examples of a police, teachers, politicians, administrators, and other entities can use the power given for the larger good over others. (Wilmot Hockers 102) From these three conceptions presented by Wilmot and Hockers in their explanation of conflict theory, this is mainly tied to the situations that arise in the workplace. The power struggle and imbalances are not readily understood if they party in the higher position is abusing their power and exerting their authority over the employee to emphasize the differences in their positions. This makes it extremely difficult to come to a peaceful resolution. The imbalances in power can create conflicts that lead to destructive spirals into personal relationships and the work productivity, where the lesser employee feels devalued or disrespected. This scenario can mainly be seen in the situations between customers and their service providers.
Lee (2008) provides a study in which explores the differences and the dissatisfaction of services. Customers usually have the upper hand in transactions as they take the leading role in their interactions, however, when customers are faced with technical challenges and need the expertise of the service provider, the service providers' serves as the leading role. (Lee 2008) In this scenario is where conflicts arise as customers are usually frustrated and feel inferior to the service providers because they are not able to articulate the problems and feel the service providers are not able to communicate in a way that the customer doesn't feel undervalued or talked down to. (Lee 2008) This can be applied to work place conflicts as the employees acts as the customers and feel talked down to when a differences in opinions leads to conflicts where the employees feel talked down and harbor the feelings of resentment, apathy, or hostility that would impede the conflict from resolving.
It is the role of the leader to find conflict resolutions. Leaders can take different approaches in order to minimize conflicts. This includes engaging in constructive conflict through cohesive teaming, supporting team norms, and providing emotional intelligence to parties. (Cahn, Abigail 2011) Mediation is seen as a viable option because it allows for conflict dispute by facilitating communication between the conflicting parties so they are able to work out the conflict on their own and come to a mutually accepted agreement. (Cahn, Abigail 2011) Leaders in the organization will act as the mediator or they can invite a third party to help restore and normalize the relations. Mediation is critical in allowing each party to fully get their side out and participate in forming an agreement. Some of the first steps that leaders need to take is to get the parties to engage in clear dialogue where it is essential in being clear about what each party wants and what they see as a problem. Communication allows for parties to speak without being misinterpreted or get defensive as emotions play a major part in conflicts. Regardless of the imbalances in powers, leaders must instill that each side has their own perspective and it is valid to them. Leaders must emphasized the need through conflict mediation to effectively depersonalize the conflict, defuse the situation between the two parties, direct the conversation into a more constructive manner in which includes. "..The outcome to the conflict and becomes part of the prelude to the next conflict experiences. (Cahn, Abigail 2011) Mediation is able to resolve conflicts in a feasible manner without the need for disputes to become more serious. When mediation does not work, leaders can explore arbitration where they invite a neutral party that hears both sides of the conflict and make a well informed decision that binding if conflicts get to that point where legal interference is necessary.
Work place conflicts are a normal part of the work place. They arise when there are differences in opinion and are further complicated when there are imbalances in power. Employees feel undervalued, disrespected, and may harbor feelings that could lead to destructive cycles that can damage relationships and harm productivity. As the leaders in the organization it is critical that a feasible solution be available to help resolve conflicts in the workplace. The resolution with the highest satisfaction is mediation. Mediation helps in creating clear and open dialogue where both parties are able to get out their sides and work towards a mutual agreement.
References
Cahn, D. D., & Abigail, R. A. (2011). Managing Conflict through Communication. Pearson.
Lee, J. (2010). Perceived power imbalance and customer dissatisfaction. Service Industries Journal, 30(7), 1113-1137. Doi: 10.1080/02642060802298384
Overbeck, J. R., Tiedens, L. Z., & Brion, S. (2006). The Powerful Want To, The Powerless Have To: Perceived Constraint Moderates Causal Attributions. European Journal of Social Psychology, 36, 479–496
Wilmot, W., & Hocker, J. (2011). Interpersonal Conflict. McGraw-Hill Humanities.
Stuck with your Research Paper?
Get in touch with one of our experts for instant help!
Messenger
Live chat
Time is precious
don't waste it!
Get instant essay
writing help!
Plagiarism-free
guarantee
Privacy
guarantee
Secure
checkout
Money back
guarantee
Get a Free E-Book ($50 in value)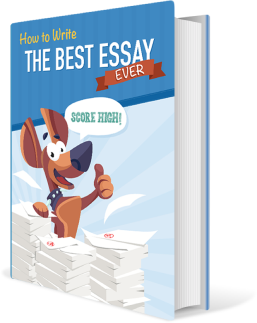 How To Write The Best Essay Ever!