Assessing the Accuracy of 3D Bone Models, Essay Example
Pages: 4
Words: 995
Essay
This Essay was written by one of our professional writers.

You are free to use it as an inspiration or a source for your own work.
In addition to providing morphological and osteometric information, osseous remains may be utilized by forensic anthropologists to create a biological profile of a deceased person (Carew, 2019). In the course of performing a visual and physical examination, an anthropologist may deduce facts about the dead, such as his or her gender and age. Physically handling remains for examination has traditionally been the method of gathering morphological and osteometric information (Carew, 2019). There has been a change from direct to indirect techniques of analysis with the development of digital technology, with models produced from three-dimensional (3D) imaging, such as computed tomography (CT) scanning and three-dimensional photogrammetry, being used in place of direct methods (Carew, 2019). Even though CT scanning is more often used, photogrammetry has found applications in a variety of areas such as architectural design, geography, and accident reconstruction in automobile accidents.
The use of modern-day photogrammetry for forensic anthropological objectives, on the other hand, has not been widely explored (Errickson,2020). By comparing 3D models produced by photogrammetry to both 3D models obtained by CT scanning and real physical models, the research was able to verify the correctness of the models created by photogrammetry (Colman, 2019). For the purposes of this research, three-dimensional (3D) models were produced by utilizing photogrammetry (3 of them) and CT scanning (3 of them). Three distinct Bone Clone® human skulls were used to create the three-dimensional models. Images were captured with a cell phone camera, which were then manipulated in Agisoft Metashape® after being imported into the program (Edwards, 2018). The Intrarater, interrater, and intermethod reliability tests all produced correlation coefficients of at least 0.9980, 0.9871, and 0.9862, respectively; rTEM results ranged from 0.250 to 6.55 percent; and an analysis of variance (ANOVA) produced P values less than 0.05 for all but one of the measurements (Omari,2021). As a result of these statistical analyses, photogrammetry was shown to be a trustworthy and precise replacement to more costly CT scanning techniques.
Experiments with photogrammetry for the quantitative study of mounted specimens in museum exhibits were carried out successfully (Kraus, 2007). Indeed, in the fields of comparative anatomy and, more specifically, paleontology, access to material may be a problem. This is especially true for big, imposing individuals of the species. The performance reconstructions were based on acquisitions that were performed under a variety of circumstances, and the reconstruction performance of two software programs was also evaluated (Villa, 2012). Anatomical reference objects matching to the bone of interest were created using state-of-the-art surface scanners and used to compare the 3D models produced by the process (Villa, 2012). It is shown in the findings that photogrammetry may be used to accurately recreate nearly the entire surface of the mounted bone of interest (Villa, 2012). As a result, photogrammetry seems to be a dependable technique that is well suited for studying big specimens on display in a museum gallery.
For both adults and children, CT scans may offer comprehensive information that can be used to assess, great treatment for, and assess a wide range of diseases (Kraus, 2007). Furthermore, the comprehensive pictures given by CT scans may obviate the necessity for exploratory surgery in certain instances (Kraus, 2007). There are many reasons to be concerned about CT scans, including the dangers associated with ionizing radiation exposure and the possibility of allergic responses to the intravenous contrast agent or dye that may be used to enhance visibility (Kraus, 2007). When a person is exposed to ionizing radiation, there is a tiny chance that they may acquire cancer throughout the course of their lives.
Instead of utilizing active light sources to collect data, this technique collects information via the use of pictures (Errickson, 2020). In contrast to the costly equipment required for 3D scanning, photogrammetry just needs a camera of your choosing, a computer, and specialized software to be successful (Errickson,2020). Photographs are taken from a number of angles in order to capture every aspect of the subject, with overlap from picture to image, in order to build a 3D model using photogrammetry (Errickson, 2020). For the program to properly align the pictures, there must be some overlap between the images (Carew, 2019). As soon as all of the photos have been captured, they will be uploaded into the photogrammetry program, which will align the images, plot data points, and compute the distance and position of each point in the three-dimensional space (Carew, 2019). Photogrammetry has the capability of reproducing an item in full color and texture, and it is the most effective method of creating an exact replica of the actual thing. Photogrammetry is capable of working at a variety of scales and resolutions.
References
Carew, R.M., Morgan, R.M. and Rando, C. (2019) A Preliminary Investigation into the Accuracy of 3D Modelling and 3D Printing in Forensic Anthropology Evidence Re- construction, Journal of Forensic Sciences, 64(2): 342-352.
Carew, R.M. and Errickson, D. (2020) An Overview of 3D Printing in Forensic Science: The Tangible Third-Dimension, Journal of Forensic Sciences, 65(5): 1752-1760. Carew, R.M., Morgan, R.M. and Rando, C. (2020) Experimental assessment of the surface quality of 3D printed bones, Australian Journal of Forensic Sciences, 2020: 1-18.
Colman, K.L., De Boer, H.H., Dobbe, J.G., Liberton, N.P., Stull, K.E., Van Eijnatten, M., Streekstra, G.J., Oostra, R.J., Van Rijn, R.R. and Van de Merwe, A.E. (2019) Virtual Forensic Anthropology: The Accuracy of Osteometric Analysis of 3D Bone Models Derived from Clinical Computed Tomography (CT) Scans, Forensic Science International, 304:109963
Edwards, J. and Rogers, T. (2018) The Accuracy and Applicability of 3D Modelling and Printing Blunt Force Cranial Injuries, Journal of Forensic Sciences, 63(3): 683- 691.
Kraus, K. (2007) Photogrammetry: Geometry from Images and Laser Scans, 2nd edition, Berlin, de Gruyter.
Omari, R., Hunt, C., Coumbaros, J. and Chapman, B. (2021) Virtual Anthropology? Reliability of three-dimensional photogrammetry as a forensic anthropology measurement and documentation technique, International Journal of Legal Medicine, 135(3): 939-950.
Villa, C., Buckberry, J., Cattaneo, C. and Lynnerup, N. (2012) Reliability of Suchey-Brooks and Buckberry-Chamberlain Methods on 3D visualisations from CT and Laser Scans, American Journal of Physical Anthropology, 151(1): 158-163.
Time is precious
don't waste it!
Get instant essay
writing help!
Plagiarism-free
guarantee
Privacy
guarantee
Secure
checkout
Money back
guarantee
Get a Free E-Book ($50 in value)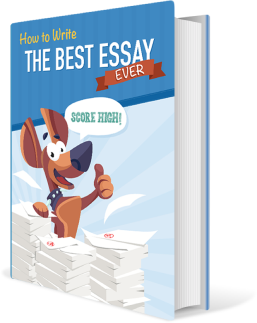 How To Write The Best Essay Ever!