Association of American Physicians and Surgeons, Term Paper Example
This Term Paper was written by one of our professional writers.

You are free to use it as an inspiration or a source for your own work.
Introduction
This essay reviews pertinent elements concerning the Clinton health care plan of 1993. It was also known as the Health Security Act further nicknamed 'Hillarycare.' Essentially, it was a health care reform package with first lady Hillary Clinton heading the taskforce implemented to design the features of this legislation. President Bill Clinton at the time perceived a health care system whereby employers would be mandated to provide health insurance coverage to all of their employees (Plaut & Arons, 1994).
This Clinton plan was also expected to integrate public, mental health and substance abuse services. Importantly, they were to be merged into a complete comprehensive health service delivered through local health plans. Issues of serious concern pertained to resolving health care legislation. However, the enactment was anticipated to be tedious. As such, decisions had to be made regarding the involvement of regional alliances and if this should be a mandatory feature engraved in the legislation process. Also, whether employers should be asked to contribute to the insurance premiums of their employees was another serious feature, which needed clarification (Plaut & Arons, 1994).
Consequently, in this exploration a discussion of the legislation context (expected demanders and suppliers) emerging from the taskforce; description of the expected interest groups and their specific arguments and expected interplay between demanders and suppliers, interest groups will be embraced. Finally, an analysis of the public policy environment will be given.
Discussion of the legislation context (expected demanders and suppliers)
Proposed structure
While states were offered the flexibility of designing their own single-payer plan this proposed legislation stipulated the manner in which main elements were to be implemented. For example, the expected demanders were classified as American citizens and legal residents. The expected suppliers were employers and health insurance agencies. Each player's responsibility was carefully outlined. States representing the interests of American citizens and legal residents had to select one or more regional alliances to function as health insurance purchasing agents for the eligible population (Randall, 1994).
Each regional alliance was organized to have a board of directors advising and overseeing its operations. It was comprised of both employers and consumers. However, health care providers could not function as board members of the regional alliances. Employers who had more than 5000 (five thousand) persons employed in their organization were given the option of forming their own corporate alliance, with a mandate to function within the proposed guidelines of the regional alliance (Randall, 1994).
Employers with less than 5,000 employees are expected to carry 80% of the average premium cost of a full-time employee's health care plan.  The health plan agencies selected by the alliances were free to market the product within the boundaries of the alliance. However, the quality of plans mandated guaranteeing coverage encompassing a basic comprehensive benefits package. This was to be enforced by offering contracts to providers who were expected to efficiently service consumers identified as eligible American citizens and legal residents. Providers were allowed the privilege of participating in as many plans as they desired to or fewer (Randall, 1994).
Consumers, American citizens and legal residents were, however, expected to be responsible for enrolling in a health care plan, which would have enabled them to use a health care card for making premium, co-payments as well as deductible payments. The proposed policy promised that all eligible individuals would be given the opportunity to purchase a plan and cannot be disembroiled at anytime for any reason. Disenrollment can occur only if the individual became enrolled in another health plan (Randall, 1994).
Self employees, unemployed and part-time employees still had to purchase health plan, but once they are legal residents or American citizens they were given assistance by the state to pay for their premiums. Essentially, plans were designed to offer three basic cost-sharing schedules. They were lower, higher and combination type health plans. A consumer was allowed to enroll in only one schedule. Each scheme had a different type of health care plan (Randall, 1994).
Coverage
The context of this legislation proposed coverage for American citizens, legal residents and non- immigrants of a long standing period of time in the country. Prisoners and undocumented immigrants were not eligible to purchase health plans under the act (Randall, 1994).
Benefits
The goal of this proposed Health Security Act was reformation of the inadequate health care system in America. Emphasis was to be placed on guaranteeing comprehensive health coverage. However, the achievement of this goal depended on complying with specific cost-sharing requirements. Also, the National health board regulations and packages containing specific items/services pertaining to hospital access and obstetric care availability contained mandatory adherence protocols (Randall, 1994).
Description of the expected interest groups and their specific arguments.
The obvious expected interest groups were Republicans and some Democrats against the middle class enjoying benefits classified for upper class people. Strong opposition came primarily from William Kristol. He organized a policy group designing the Republican Future of defeating the bill. This was executed by faxing policy memos to republican leaders urging repulsion of the legislation. Some of the context reads,
'It will revive the reputation of… democrats as the generous protector of middle-class interests. And it will at the same time strike a punishing blow against Republican claims to defend the middle class by restraining government…… (Kristol, 1993) (The Clinton Health Care Plan: Fundamental or Incremental Reform, 1993)
Further, in February of 1993, the Association of American Physicians and Surgeons filed a law suit against taskforce Chairman Hillary Clinton and Donna Shalala. They were joined by a number of other interest groups. The hearings were held in closed doors and were in relation to healthcare plans. There was a desire to gain access to a list of members in the taskforce. Judge Royce C. Lamberth in 1997 awarded the plaintiffs a total of $285,864 for legal costs. Further the Clinton administration was severely criticized along with Magaziner, Clinton's aide. However, after some appeals this ruling was overturned because both Clinton and Magaziner did not commit any wrong doing (Association of American Physicians and Surgeons, 1993).
Democratic Senator Daniel Patrick Moynihan argued that no health care crisis exists in America, but one pertaining to a health insurance. Without much logic  he also lamented the fact that Clinton healthcare plan was not realistic the way it was written.  Other democrats criticized the plan designing their own undermining  the proposal's progress. Ultimately, it was expressed that a single payer system was preferred (The Clinton Health Care Plan: Fundamental or Incremental Reform, 1993).
Some other major interest groups included Pharmaceutical Manufacturers Association and the American Academy of Family Physicians. At the time these gruops were offering millions  hiring lobbyists to enforce health care reform within the country. Political action committees joined forces with reputable organizations such as American Medical Association, American Dental Association and the National Association of Life Underwriters to campaign lawmakers' contributions in increasing influence on the health reform bill (Kraus, 1993).
Besides, since health care is such as huge industry affecting the life of every American, competing citizen armies emerged expressing their concerns about the proposed Act.
They included AIDS activists. Doctors voiced their opinions to patients during visits. Face to face meetings were requests by many other interest groups such as chiropractors, podiatrists, dance therapists, but congress refused to entertain them since they said that there was not enough time to attend to their concerns. However, they continued daily protest with scripted palm cards to no avail (Kraus, 93).
Description of the expected interplay between demanders and suppliers, interest groups
The expected interplay between demanders (American citizens and legal residents) and suppliers (employers and health insurance providers) is for demanders to access the most and suppliers offer the least. Healthcare in many countries has been and still is a social service. In United States of America is a business or industry designed to make profits. Demanders are faced with an issue of unaffordable and  accessible health care, which ought to be a legal/human right being in a country of their birth; in which they have become immigrants or have no path to legalizing their undocumented immigration status. As such, in terms of health care it is a situation of the powerful playing against the powerless because without reform a major portion of the society is denied the right of health care, much more  one of nay quality.
When democratic Senator Daniel Patrick Moynihan said that there is no healthcare crisis in America it is a clear indication that quality health care just as in the days of segregation is not for minorities recognized as blacks and poor in the society. Then without logically reviewing the statement he declares that it is an insurance problem. Some 60% of Americans are uninsured and cannot afford to pay for insurance. This is the means of buying health care, which is the most expensive among industrialized nations. No health insurance, no healthcare so how there is no health care crisis.  Health Insurance and health care are two sides of the same coin that are connected to add value.
The proposed act was making it possible for every American citizen and legal resident to afford health insurance, which would enable them to access some type of healthcare even if it was not the best quality. Therefore, the expected interplay between/among demanders and suppliers, interest groups relate to acquiring access to healthcare by demanders (American citizens and legal residents). For suppliers was a matter of complying with the legal implications of the Act. For a very one time in United States of America consumers have been exploited whether health care or any other businesses.
Demanders who are the employers and Insurance agents seek to shift the cost of health care to consumers. In this case they are the American population, which cannot afford to pay exorbitant premiums. Some employers feel that the State or Government should carry health care cost because every American pays taxes and it should not be their responsibility. Insurance companies would like to continue exploiting the consumer with regards to shifting health care burden either to them or the government, but consumers still  must pay  unbelievably high premiums' or be disembroiled if they have a preexisting condition such as diabetes, hypertension, cancer, kidney disease heart conditions  among many other serious debilitating health conditions. Interest groups attempted to strike a balance between demanders and suppliers so that both parties have a fair share as participants in the healthcare business.
Analysis of the public policy environment
The public policy environment was one of resistance and hostility from the beginning. Even members of the Democratic Party were in opposition to the policy. This is a clear indication of a continuous struggle   between the powerful and powerless in society. Consequently, political parties never agree on many sensitive issues and they divide among themselves. Traditionally polices designed, which appear to reduce the degree of structured inequality imposed on minorities seldom receive a wealth of public policy support.
For example, the affordable  care act legislation took years and  many court battles to survive the public policy environment. Essentially, there are many similarities between the Health Security Act and the Obama healthcare policy now being enforced.  The policy environment was harsh from both demanders and suppliers. Interest groups offered conflicting support. Similarly, policies reforming immigration has met with the identical harsh public policy environment.
Conclusion
The foregoing discussion outlined a significant attempt in the early 1990's by the Clinton Administration, at reforming America's inappropriate healthcare system. Obvious struggles between the powerless (demanders) and powerful ( suppliers) created a very hostile environment again submerging opportunities for minorities to access quality health as the powerful in  the society.
References
Association of American Physicians and Surgeons, Inc. v. Hillary Rodham Clinton, 997 F.2d 898 (D.C. Cir. 1993).
Plaut, T., & Arons, B. (1994). President Clinton's proposal for health care reform: key provisions and issues. Hosp Community Psychiatry. 45(9):871-6.
Ramdal, V. (1994). Description of Health Security Act. Retrieved on September 22nd, 2015 from http://academic.udayton.edu/health/02organ/clinton02.htm
The Clinton Health Care Plan: Fundamental or Incremental Reform? (1993) Annals of Intern Med, 119(9):945–947
Stuck with your Term Paper?
Get in touch with one of our experts for instant help!
Messenger
Live chat
Time is precious
don't waste it!
Get instant essay
writing help!
Plagiarism-free
guarantee
Privacy
guarantee
Secure
checkout
Money back
guarantee
Get a Free E-Book ($50 in value)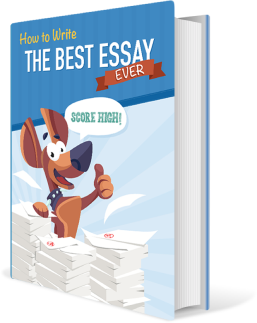 How To Write The Best Essay Ever!