Medicare & You, Term Paper Example
This Term Paper was written by one of our professional writers.

You are free to use it as an inspiration or a source for your own work.
Introduction
Medicare Part D is the prescription element of the health care plan designed by the U.S. government. Every person who has Medicare drug plan coverage is entitled to prescription drugs. The plan came into effect in 2006. There are two different ways of getting the coverage, according to the Medicare website (Centers For Medicare & Medicaid Services, 2015). One can join Medicare Prescription Drug Plans, or Medicare Advantage Plans. The preparation of the Bill has created several debates among political parties and civil organizations. Some of the aspects of the decision will be reviewed below.
Stakeholder Influences of Final Outcome
Several studies have been completed to assess the impact of the proposed regulation before it would be accepted by the Senate. One of the arguments that was clearly articulated by stakeholders was that the plan choices offered for customers and employers were restrictive. Senger & Moffit (2014) clearly stated that one insurer would be restricted to a single prescription plan, therefore, true competition would not be present on the health care market, and this would disadvantage not only patients but also companies. Further, senior groups have expressed their fears that they would be negatively affected. The final rule, however, left the majority of older people satisfied with the price and choices offered (Senger & Moffit, 2014)
It is also stated by Holtz-Eakin & Book (2013) that Part D was created as a fallback plan that was designed to complement Plans A and B, designed for immediate care, and not suitable for treating long-term and chronic conditions. As the authors (Holts-Eakin & Book, 2013, p. 3) state: "Part D was designed such that private plans would offer drug coverage to Medicare beneficiaries subject to minimum benefit requirements". As such, it was a response to the overall criticism of Medicare that focused on treatments in hospitals, and did not provide enough benefit for the elderly and those who have long term medical conditions.
Strategies and Tools Effectively Used
The program (Part D) cost less than expected, and the enrollment rates were high. According to Holtz-Eakin & Book (2013), first year sign up rate was 63 percent among patients who previously did not have a coverage for drug prescription. Learning from the lack of execution planning during the implementation of Plans  A and B, the policymakers managed to save 48 percent on the proposed program cost. At the same time, the government actively monitored beneficiary satisfaction, and 90 percent of respondents were partly or very satisfied with their plan. As research by scientists concluded, adding Part D to Medicare resulted in an average reduction of costs associated with non-drug medical treatments. This indicates that the plan's introduction was a good decision and a move towards the right direction. By offering drug prescriptions on Medicare, patients could get long term treatment plans drawn up and managed by their chosen provider, and this resulted in fewer emergency appointments and urgent care interventions.
One of the most positive aspects of Part D was the introduction of competition. While Plans A and B did not include this element, the government had to face a suspicious attitude from stakeholders. By making competitive bidding a part of the provider selection process, the policy managed to provide savings for patients, insurers, and employers alike.
Several changes were made to increase the benefits provided for all stakeholders. One of these reforms of Part D was focused on promoting generic drugs over branded medication (Holtz-Eakin & Book, 2013). This made beneficiaries able to choose plans with lower premiums and self-funding amounts, while expanding the choices. This was a response to market and stakeholder trends confirmed by Holtz-Eakin & Book (2013, p. 13): " 60 percent of Part D beneficiaries choose a plan whose premium is within $6 (per month) of the lowest-premium plan available to them, and many change plans when their plan's premium increases".
Policy, Politics, and Medicare Part D
As of 2015, 45 percent of all Medicare plans offer Part D benefits, according to the Kaiser Family Foundation (2015). The introduction of Part D was the result of the Medicare Modernization Act of 2003, and was deigned to fill coverage gaps in health insurance services to serve patients better. However, according to the Kaiser Family Foundation (2015), further changes are likely to be introduced to the plan in order to match stakeholders'  interest better. As of 2020, new features of the Bill will be introduced to "phase out the coverage gap". There are, however, some worrying facts about the plan that might need to be addressed. The Kaiser Family Foundation states that plans are highly concentrated to five large firms, being responsible for more than 60 percent of all plans. The variety of plans is, however, well balanced, with 45 percent of plans offering basic benefits for Part D, and 55 percent providing enhanced coverage.
The Affordable Care Act was created to help those with limited income to pay for their health care. While acute care and treatments were covered in the previous sections of the plan, the ideology behind Plan D remained the same. Just like other parts of the bill, Part D offers low income subsidy rebates for families and individuals,
Following debates and several proposals, the bill has recently been modified to provide extended benefits and increase competition. Engagement with stakeholder groups and making sure that gray areas of the legislation are clarified in a timely manner were some of the strengths of the policy-making process. The extension of low-income reduction eligible criteria was one of the major steps that took place in 2013, according to LeMasurier & Edgar  (2009). The new plan also introduced mental health parity, and preventive benefits. As of 2013, the plans were required to include and cover benzodiazepines and barbiturates. The modifications mainly focused on strengthening the protection provided for beneficiaries. Further, the reforms brought forward positive changes for pharmacies, which now get their compensation faster than before, due to the more efficient and less complicated process of claiming.
Conclusion
Overall, compared with other parts of the Affordable Care Act's rules, Part D has been proven to be a success for several reasons. First of all, stakeholder interest representation was stronger, due to increased involvement with research groups, and the analysis of the previous legislation's' shortcomings. The plan kept the interest of low income families and patients in mind when designing rebate structures, and understood that many beneficiaries are cost-sensitive. The promotion of generic medication over branded products has resulted in overall plan cost reduction, and plans that included Part A, B, and C became available at a lower price. Further, patients were able to save money on other parts of the plan, due to being able to receive long term drug treatments for their condition, keeping it under control.
References
Centers For Medicare & Medicaid Services (2015) Medicare & You. 2015. Retrieved from https://www.medicare.gov/Pubs/pdf/10050.pdf
Holtz-Eakin, D. & Book, R. (2013) Competition and the Medicare Part D Program. American Action Forum. Retrieved from http://americanactionforum.org/research/competition-and- the-medicare-part-d-program
Kaiser Family Foundation (2014) The Medicare Prescription Drug Benefit Fact Sheet Retrieved from http://kff.org/medicare/fact-sheet/the-medicare-prescription-drug-benefit-fact-sheet/
LeMasurier, J. D., & Edgar, B. (2009). MIPPA: first broad changes to Medicare Part D Plan operations.American health & drug benefits, 2(3), 111.
Senger, A. & Moffit, R. (2014) Proposed rules for Part D would create undue disruption for seniors. The Heritage Foundation. Retrieved from http://www.heritage.org/research/reports/2014/03/proposed-rules-for-part-d-would-create-undue-disruption-for-seniors
Stuck with your Term Paper?
Get in touch with one of our experts for instant help!
Messenger
Live chat
Time is precious
don't waste it!
Get instant essay
writing help!
Plagiarism-free
guarantee
Privacy
guarantee
Secure
checkout
Money back
guarantee
Get a Free E-Book ($50 in value)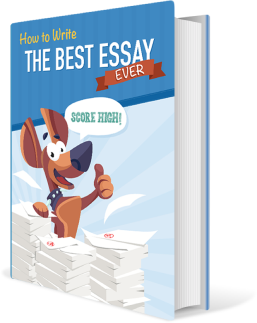 How To Write The Best Essay Ever!