Asteroid Hurtles Towards Earth, Essay Example
Pages: 5
Words: 1404
Essay
This Essay was written by one of our professional writers.

You are free to use it as an inspiration or a source for your own work.
Media Article Mail online http://www.dailymail.co.uk/news/article-194540/Asteroid-hurtles-earth.html
An asteroid collision with the Earth is a possibility, this is according to scientific report that an asteroid measuring 1.2 km could collide with the earth in the near future. The projected collision of the asteroid with the earth has been at the center of intensive media attention internationally. According to the reports appearing in a copy of the mail online, the report classifies the event as deserving keen astronomers monitoring which could occur on March 21, 2014. Even though, the report is confined on a very narrow probability of the alleged collision putting the probability at just 1 in 909,000 and further view a decrease of the perceived impending risk as more information is collected. The mass of the asteroid known as 2003 QQ47 is estimated to weigh 2,600 million tons and according to a leading team of the UK NEO (Near Earth Objects) Information Centre, said that in the next couple of months the NEO will be trucked since it will be observable from Earth.
The mega rock was first detected by Lincoln near Earth Asteroid Research Program (LINEAR), in New Mexico on observed on August 24. The discovery of 2003 QQ47 was reported to the Minor Planet Centre in Massachusetts which is the central reporting point for new discoveries related to asteroids and comets. In the Torino hazard rating the asteroid has been classified to – ONE- meaning that the event deserves to be monitored more closely and carefully. According to astronomical information Asteroids such as 2003 QQ47 are massive rocks abandoned during the solar system formation some 4.5 billion years ago. The asteroid belt is alienated safely from the earth by an orbital belt that is between Mars and Jupiter. Owing to the gravitational forces within gigantic planets such as Jupiter the asteroids could be shoved out of the safe orbits and propel them towards the earth and posing the danger of a crush.
According to Astrophysics expert Dr Alan Fitzsimmons the adviser of the UK NEO (Near Earth Objects) Information Centre illuminated relative optimism that there is a substantial possibility that the Earth will come emerge unscathed through the asteroid alert. The Astrophysics expert was vocal about the fact that there was uncertainty about the exact direction of the asteroid but it was a matter of time and the astronomers would identify the accurate orbit of the asteroid. That is when an official deliberation on a crush would be verified. In the past there has been allegations of more possible collisions with asteroids within the next 100 years but the possibilities has been almost been ruled out. Other divergent astronomical ideas have pointed towards a possible Armageddon, claiming high chances of an asteroid hitting planet earth and wiping out most of humankind. Further ascertaining the possibility and the risk of a collision, the house of commons has agitated for the need to  assess the potential risk with success. The initiative to establish and set up a Space guard facility in the UK to track near-Earth objects is a telling metaphor of the perceived danger. Though the asteroid phenomenon still sounds like a science fiction, scientists have continued to be fascinated by the gigantic objects that continue to wander the outer space.
The U.S. has not been left out in the outer space paradox and space agency NASA has embarked on several space missions intended to investigate asteroid activities. In 2000, NASA launched a satellite into orbit which finally landed on the near-Earth asteroid Eros after a year. Moreover, 100,000 asteroids have been classified after the initial asteroid spotting by Italian Astrophysics expert Guiseppe Piazzi in 1801 (Bostrom, 2002). The carbon-bearing compounds are linked to hold the key to creation and it is thought that when giant meteors hit the planet earth, chemicals which kick-started life on Earth could have been delivered.
Scientists premonated a humanity catastrophe in case of an asteroid encounter foreseeing a tons of materials injected into the Earth's atmosphere. According to Space guard director Jay Tate the earth would turn dark and cold fearing that the state would kill plant life which would claim a quarter of humanity. He further predicts that after a year or two the skies would clear. Jay Tate is reported as being optimistic that 2003 QQ47 will not hit us, but predicts that one of the hundreds of undiscovered asteroids hovering around would come by and wipes out the human race. He is to the opinion that a global monitoring project to identify potential threat is wanting. He spells out the possibility of blowing out an incoming asteroid off the sky with nuclear bombs, while Bruce Willis has a solution of blowing it off course using lasers or small unmanned spacecraft. Sir Patrick Moore an Astronomer states the that it is possible to divert an asteroid rather than breaking it up by exploding a nuclear device close to it.
Scholarly Article Paul W. Chodas & Steven R. Chesley, Asteroid 2003 QQ47's Potential Earth Impact in 2014 Ruled Out.
As per the the article "Asteroid 2003 QQ47's Potential Earth Impact in 2014 Ruled Out" by Paul W. Chodas & Steven R. Chesley, the presentation is geared towards more towards news making rather than viewing the precise scientific factors. The reporting has a more pessimistic tone unlike the scientific perspective which is probability oriented. The report is intended to give the reader the impression that something is about to happen while in the actual scholarly source the tone is based on theory and devoid of any possibility to unleash a scare. The data and timelines are reported with precision and supported by sources outside the actual scholarly arena in order to pull the readers imaginations towards an optimistic opinion (Paul & Steven, 2013).
The article author does not criticize the data and the conclusion nor does he provide alternate hypotheses or conclusions to explain the data. The author of the article deliberately fails to relook at the very narrow probability of the alleged collision in view of the scientifically stated probability of just 1 in 909,000. If he did, then the journalistic purpose of the article could be confined to assumptions, which in the actual astronomical angle. But in the advent of giving more credence to the article the author negates his power of criticism albeit knowingly. Asteroid has been associated with a dust of an extremely high intensity in the sky which is believed to block the sky. Further damage is believed to involve destruction to the plant life and starvation of livestock. The human life is also believed to be affected in a devastating way.
Works cited
Barnes-Svarney, Patricia L. Asteroid: Earth Destroyer or New Frontier? New York: Plenum Press, 1996.
Beatty, J. Kelley, Chaikin, Andre W. Editors (intro. by Carl Sagan). The New Solar System. New York: Cambridge University Press, 1990.
Benner, L. A. M., M. C. Nolan, S. J. Ostro, J. D. Giorgini, C. Magri, and J. L. Margot. Near-Earth asteroid 2005 CR37: Radar images of a candidate contact binary. Icarus 182, 474- 481, 2006.
Benner, L. A. M., S. J. Ostro, M. C. Nolan, J.-L. Margot, J. D. Giorgini, R. S. Hudson, R. F. Jurgens, M. A. Slade, E. S. Howell, D. B. Campbell, and D. K. Yeomans. Radar observations of asteroid 1999 JM8. Meteoritics and Planetary Science 37, 779-792, 2002.
Bostrom, Nick  "Existential Risks: Analyzing Human Extinction Scenarios and Related    Hazards", Journal of Evolution and Technology 9, 2002.
Brozovic, M., L. A. M. Benner, C. Magri, S. J. Ostro, D. J. Scheeres, J. D. Giorgini, M. C. Nolan, J. L. Margot, R. F. Jurgens, and R. Rose. Radar observations and a physical model of contact binary asteroid 4486 Mithra. Icarus 208, 207-220, 2010.
Busch, M. W. Shapes and Spins of Near-Earth Asteroids. Ph.D. Thesis, California Institute of Technology, 2010.
Desonie, Dana. Cosmic Collisions. New York: Henry Holt & Co., 1996.
Gehrels, Tom. Hazards Due to Comets and Asteroids. Tucson: University of Arizona Press, 1994.
Gribbin, John & Mary. Fire on Earth: Doomsday, Dinosaurs, and Humankind. New York: St. Martin's Press, 1996.
Hills, J.G., and Goda, M.P. Damage from the Impacts of Small Asteroids. Los Alamos National Lab., Conference Paper, 1996.
Magri, C., M. C. Nolan, S. J. Ostro, and J. D. Giorgini. A radar survey of main-belt asteroids: Arecibo observations of 55 objects during 1999-2003. Icarus 186, 126-151, 2007.
Paul W. Chodas & Steven R. Chesley Asteroid 2003 QQ47's Potential Earth Impact in 2014 Ruled Out, 2003.
Remo, John L. Near Earth Objects: The United Nations International Conference. New York Academy of Science, 1997.
Time is precious
don't waste it!
Get instant essay
writing help!
Plagiarism-free
guarantee
Privacy
guarantee
Secure
checkout
Money back
guarantee
Get a Free E-Book ($50 in value)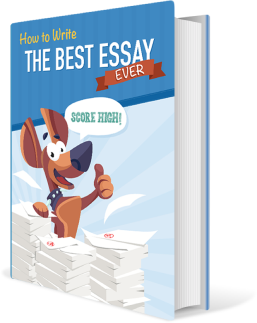 How To Write The Best Essay Ever!