Atlanta VA Medical Center Charter Project, Research Paper Example
This Research Paper was written by one of our professional writers.

You are free to use it as an inspiration or a source for your own work.
This past summer in 2015, the medical department of veteran affairs received a lot of heated attention through news and media outlets when a VA medical center in Norther Georgia turned down a veteran who was seeking medical treatment. This veteran served in Iraq and after relocating, he needed to become a patient at an Oakwood medical clinic in northern Georgia as reported by the NY Daily News. This was actually the second VA medical center in Georgia that turned the veteran down as a prospective patient and refused him treatment. Both of the VA medical centers that turned the veteran down redirected him to the VA medical center in Atlanta. Unfortunately however, the VA medical center in Atlanta was more than 50 miles away from where he lived in northern Georgia. With the VA medical center in Atlanta being so far away, it would not be convenient enough for this veteran to become a regular patient there. This veteran was not the first to be turned down by these Georgia VA medical centers.
Because of this recent event, as well as others related to it, a potential project for the VA medical center in Atlanta that may need to be accomplished would involve them working closer with the surrounding VA medical centers in the state of Georgia. In order for the VA medical center in Atlanta to be able to work closer with the other surrounding VA medical center, the project might primarily be based on the modernized use of social media to better communicate with veterans as well as other VA medical centers. A social media communications project would be the best step in moving forward to assure that no veteran is denied medical treatment and health care from the VA medical centers in the state of Georgia.
This project charter will consist of four factors. Those factors are time, costs, scope, and performance.
The timing of the project itself would not be excessively consuming for the VA medical center staff. In fact, the project would make timing and scheduling more effective for the VA medical center in Atlanta. The health care industry, along with the rest of the world, was in a different place before the rise of social media. Lines of communication were limited to mostly phone calls or walk ins which inevitably requires long queues of consumers. It was simply inconvenient at the time as compared to how the majority of the health care industry operates today. It was not common for patients to share their health care related experiences with the vast majority of their family and friends, and even if they did, it was surely limited to just a few. In some cases, such as seen in the VA medical centers in Georgia, prospective patients are turned down due to inadequate scheduling on the medical center's behalf.
If a patient or health care consumer wanted specific information on their health related issues, or had important questions to ask relevant to their circumstances, they surely did not have the access to the health care professionals that operate on social media platforms in today's society. Fortunately, the rise of social media has made a profound impact on the health care industry and continues to do so at a progressive pace. The VA medical center in Atlanta would benefit from this is they used the social media outlets to better communicate with patients as well as the other medical centers in their surrounding areas to better organize their customer cache. This way room can be made for every veteran in a timely manner.
Social media and networking is one of the most, if not the most, talked about severances to marketing that has occurred in decades. It has made an impact on just about every industry in existence, including its substantial impact to the health care industry. In a contemporary society that is more likely to access the internet online to seek answers for general health questions as opposed to traditionally scheduling a doctor's appointment, there are various roles that social media plays in this developing and innovative process in the VA medical center in Atlanta.
The only costs of this project would be applied to the salary and wages of the communications staff at the VA medical center in Atlanta, which is a fixed cost for the Department of Veterans Affairs not bounded by the project charter. This is because the most popular social media networks come free to the public and the Atlanta VA medical center can take advantage of this. Social media offers prospective clients of various health care plans a vast array of information such as how to apply for specific health care plans, how their current budget and finances can be applied to a health care plan which they are interested in, specific health care plans to meet specific circumstances depending on the client, package health care plans for families, as well as to what extent certain health care plans cover them. This health care information found on social media platforms can better enhance trust in the health care system with easier access to disclosures and assistance where needed.  An enriched health care profile can help identify informative plans in the VA medical centers, select plans that meet personal financial goals, and launch health care campaigns. In these ways health care institutions can gain actionable insight on consumer needs using such techniques as interest graph analysis and activity feed analysis as well as life events at an individual, friendly, and family level.
The scope of this project charter reaches out to the long term improvement of communications and patient cache in the Atlanta VA medical center. The projected outcome of this project would result in more effective communications among clinics and patients. With the scope having a confident probability of success, it is logical to carry forward with this social media communications project for the Atlanta VA medical center. Today, health care consumers have moved beyond just using the Internet as an information-gathering tool, to using both the Internet and mobile channels for an interactive, even social, experience. Social networks are continuing to grow; by the year 2017, the global audience of social media is projected to reach nearly 2.55 billion. Although the Atlanta VA medical center is still a minority, many health care providers want their institutions to get involved in the contributions to discussions through social networks, and nearly one in four health care centers are more likely to conduct business with an institution they know they can communicate with in a social networking environment. Many health care organizations have responded by using social networking to communicate with their staff and keep track of their operations with clients. However, they are still not using it to create tangible business opportunities. With advances in optimization tools, analytics and software, social media is now much more a science than an art. It can be a very effective means to build a community and engage with the consumer in a more personal way. By harnessing the power of analytics and integrating social media insights holistically into the health care industry's strategy to improve health care coverage, the Atlanta VA medical center can drive growth, increase operational efficiency and reduce the overall workload in lines of communications.
Performance probably carries the most weight out of the four factors of this charter project. Adequate performance of the project is necessary for the project to be a success. Otherwise, the time, costs, and resources spent on this project would be rendered down to an opportunity cost.
The Atlanta VA medical center can better leverage their use of social networking to gain newer methods of engaging with their prospective clients in various ways. For starters, the Atlanta VA medical center should not be trying to utilize social networks only to attract prospective clients to enroll into their programs and purchase health care packages. There are substantial considerations of standards, and additionally, these outlets are not adequate for conveying health care plans. It is true however that social networking can show to be effective in various other ways for the Atlanta VA medical center.
The primary stakeholders in this charter project would be the veterans whom are seeking health care. The entire mission behind this charter project is so that veterans will not be denied health care services from any VA medical center. The only possible pitfalls to this project may be that elder veterans may not be familiar with modern social media. Part of the charter project should be to reach out to such veterans to either help familiarize them with the use of social media in the Atlanta VA medical center's communications methods, or to give them the option of traditional methods of communications.
Stuck with your Research Paper?
Get in touch with one of our experts for instant help!
Messenger
Live chat
Time is precious
don't waste it!
Get instant essay
writing help!
Plagiarism-free
guarantee
Privacy
guarantee
Secure
checkout
Money back
guarantee
Get a Free E-Book ($50 in value)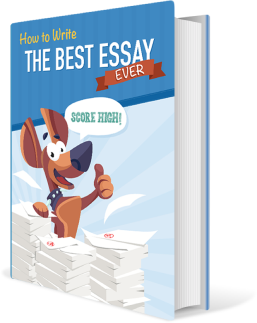 How To Write The Best Essay Ever!