AT&T Wireless, Marketing Plan Example
This Marketing Plan was written by one of our professional writers.

You are free to use it as an inspiration or a source for your own work.
Resource Requirements
Advertising: AT&T currently does not operate a marketing strategy that is based upon price differentiation; rather, the business emphasizes its strength through its network and the level of coverage that it provides to consumers, such as its LTE and 4G HPSA networks (Current Analysis, 2013). With this strategy, AT&T provides the largest area of 4G coverage, well above its competitors (Current Analysis, 2013). However, in the future, AT&T must find differentiation in other ways, as its pricing structures and rewards for loyal customers are far from the best in the industry, thereby requiring expansion of these strategic fronts (Current Analysis, 2013).
Sales Force Expansion: To achieve optimal future growth, AT&T's sales force for its wireless segment must continue to explore new alternatives to improve sales growth in new markets through product differentiation and price points (Current Analysis, 2013). These efforts require a sales team that possesses the knowledge and experience within the wireless industry to provide excellence in customer service at all times (Current Analysis, 2013). The sales force is largely focused on postpaid markets and in particular, family plans with multiple phone lines, as well as businesses (Current Analysis, 2013).
Marketing Research: The future of AT&T Wireless is dependent upon a marketing strategy that will focus on its core business model and its network coverage to millions of customers. However, the quality of this network is often questionable at best, given the receipt of many complaints by customers regarding signal and other concerns. Therefore, the organization must focus on improving the quality of its network and marketing these improvements to the masses by using technology-based means to achieve greater sales growth and performance over the long term.
Financial Projections
Forecasted Budgets for the Next Three Years: In the coming years, AT&T is expected to increase its budget forecasts over the next three years to accommodate changes and expansion of current wireless networks as follows: $55.2 billion in 2013, $58.9 billion in 2014, and $61.4 billion in 2015 (Chicago Tribune, 2012). The majority of this spending will also be focused on wireline upgrades and the possible divestiture of this segment from the rest of the business (Chicago Tribune, 2012). Revenues are expected to be steady as a result of an increased number of wireless subscribers in the coming years (Excel table).
Current Marketing Research Costs: AT&T Wireless continues to explore its market research capabilities to attract new subscribers. This includes the development of new market research studies and concepts to improve visibility and promote brand loyalty. When the company lost its exclusive rights to the iPhone in 2011, market research demonstrated a significant loss of market share to Verizon for the iPhone segment (Apple Insider, 2012). The current projected revenues with the chosen market strategy are $78.6 billion in 2013, $84.9 billion in 2014, and $91.5 billion in 2015 (Excel table).
Current Advertising Costs: In the first quarter of 2011, AT&T spent over $450 million on advertising alone, primarily in response to the introduction of the iPhone by Verizon (Carew, 2011). The company currently anticipates a 35 percent, 36 percent, and 37 percent market strategy over the next three years, respectively (Excel table).
Current Sales Support Costs: The strength of the brand and its current image, although threatened by its closest competitors, continues to demonstrate significant and steady sales growth in many of its key markets (O'Toole, 2013). These efforts support the need for the organization to expand its sales presence in stores and in other areas and to offer new plans for its customers to achieve maximum brand loyalty for the foreseeable future.
Risks and Opportunities
AT&T Wireless faces a number of challenges in its efforts to sustain its current competitive advantage. With its current prepaid structure, there is little room for growth with the continued increase in market share of its competitors (Current Analysis, 2013). Therefore, the firm must examine other opportunities to expand its presence in other ways, such as lower cost monthly plans for its customers (Current Analysis, 2013). In addition, AT&T is not well known for its mobile hotspot service offerings, but this is one of its most important strengths in the world of mobile technology and should be recognized as such (Current Analysis, 2013). AT&T must also consider its presence in the prepaid market and take additional steps to improve visibility in this area (Current Analysis, 2013). This is perhaps one of AT&T's most limiting weaknesses and requires full cooperation and modifications as necessary to ensure that there are significant strides made in the future to accommodate customers and retain their loyalty for long periods of time.
In terms of its level of innovation, AT&T Wireless is one of the leaders within the industry (Current Analysis, 2013). In addition, the business has capitalized on favorable opportunities to collaborate with some of its competitors with lucrative partnerships and joint ventures (Current Analysis, 2013). One area of prominence is home security and home automation, which represents an opportunity for the business to achieve greater growth in a new sector (Current Analysis, 2013). Also, the business continues to strive to expand its presence in the areas of e-health and automation to improve visibility and recognition in these business segments (Current Analysis, 2013). It is expected that the company will continue these ventures to increase its potential for sales growth and market share in new and existing markets (Current Analysis, 2013).
Implementation Plan
Implementing an updated marketing strategy requires AT&T Wireless to capitalize on its core strengths and minimize its weaknesses as best as possible. This process requires much consideration and evaluation to achieve the desired results. Modifying its current monthly plan structure is one means of improving positive brand recognition because many customers are seeking other alternatives because their monthly rates for cellular service are too high (Current Analysis, 2013). Furthermore, it is imperative that AT&T must develop new marketing approaches that will facilitate greater outcomes and brand loyalty from its existing customer base, in addition to attracting new customers. These efforts will enable the business to refocus its advertising and marketing budget into new areas of development and potential growth that will benefit the business over the long term.
Perhaps most importantly, the business must move away from the iPhone as its core product and focus on other types of smartphones by other manufacturers because the iPhone market is saturated and no significant growth is anticipated in this area, particularly since other carriers sell the iPhone and have attracted a greater share of this market (Current Analysis, 2013). A buyout strategy is recommended to increase revenue and attract new customers to the organization, as well as new customer acquisitions and the retention of current customers.
The organization must develop a strategic interface that will enable employees to "buy in" to the current strategy through the use of an internal communications platform. This will include such factors as performance measurements, role definition, follow up and evaluation, and strategic assessment.
It is also recommended that the organization must expand its marketing goals and objectives to achieve the desired outcomes. This includes the following:
A dedicated customer focus which emphasizes the importance of network expansion and growth to improve customer satisfaction rates
Product solutions that will attract new customers to the AT&T family
Provide an optimal customer service experience to achieve the necessary outcomes
Promote employee engagement to support the desired objectives
Encourage employees to have a greater sense of pride in the organization
Promote employee development
Increase shareholder returns, increase revenues, and reduce expenses through improved efficiency
Increase market share to a 37% level by 2015, which includes 12.5 million new subscribers (Excel table)
Seek out new marketing tools to attract population groups such as college graduates and members of the military
References
Apple Insider (2012). AT&T to spend $150 million on Lumia launch, more than it did with iPhone. Retrieved from http://appleinsider.com/articles/12/04/09/att_to_gamble_150m_in_nokia_lumia_ad_push
Carew, S. (2011). AT&T's ad spending outpaces Verizon's- by a long stretch. Retrieved from http://blogs.reuters.com/mediafile/2011/06/10/atts-ad-spending-outpaces-verizons-by-a-long-stretch/
Chicago Tribune (2012). AT&T to boost spending on wireless, wireline upgrades. Retrieved from http://articles.chicagotribune.com/2012-11-07/business/chi-att-to-boost-spending-on-wireless-wireline-upgrades-20121107_1_at-t-chief-executive-randall-stephenson-million-business-customers
Current Analysis (2013). AT&T Wireless Services – US, 1-6.
O'Toole, J. (2013). AT&T reports record iPhone sales. Retrieved from http://money.cnn.com/2013/01/24/technology/att-iphone-sales/index.html
Stuck with your Marketing Plan?
Get in touch with one of our experts for instant help!
Messenger
Live chat
Time is precious
don't waste it!
Get instant essay
writing help!
Plagiarism-free
guarantee
Privacy
guarantee
Secure
checkout
Money back
guarantee
Get a Free E-Book ($50 in value)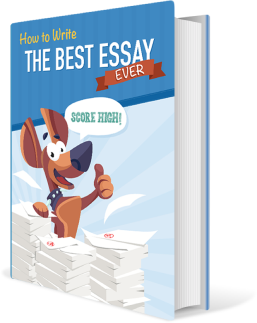 How To Write The Best Essay Ever!