Aung San SUU Kyi, Essay Example
Pages: 3
Words: 904
Essay
This Essay was written by one of our professional writers.

You are free to use it as an inspiration or a source for your own work.
Aung San Suu Kyi is one remarkable woman who still moves the crowd for her bravery and determination in achieving democracy for her country. She has been able to withstand the hardships of not being with her family for years and facing house arrests for the sake of attaining democracy for her people and nation at wide. She has been through many turbulent waves, but has proved to the nation and global world that she is capable of defending what she believes. Her work as seen through her achievements in the political realm is enough to defend the honor and agenda she holds for her future career as a leader. She values the beliefs of her people and withstands constant threats from rivalry groups concerning her motives and intentions. It is fascinating to read her works in gaining an understanding of how she managed to jungle with all her obligations, while maintaining a balance between family and political responsibilities.
Aung San has managed to fulfill her role as a leader who takes her obligation to heart by ensuring that she achieves all she desires in a manner that is democratic, while safeguarding the peace of the nation. The Nobel Prize Committee awarded her the Peace Prize from many others because, she was able to demonstrate to them how sincere her objectives and motives are to Myanmar citizens. Her actions spoke clearer than her words, and it is intriguing to learn of how she managed to use her knowledge and understanding in meeting the pleas and demands of Myanmar citizens. Democracy in a peaceful manner, plus ethnic and human rights conciliation are issues raised by many people in the globe with the aim of attaining democracy, which she managed to attain and thus, the Committee decide to award her as an example to others fighting for the same reasons. This is a motivator to those aspiring to be future leaders and struggle for the rights of the citizens. The suffering faced by her people and the needed moves to reconcile the government in question, is reason enough to motivate her to implement policies, that would support her movement intentions. She was able to show the steps she undertook in maintaining a policy, that is sane and meet her political agenda without creating an imbalance in the nation's peace.
Aung San is a leader who puts the needs of her people in front of her own by not falling into the pit, of corruption, that most politicians in the globe are engulfed. She has managed to be in control during those trying times in her life, house arrest, not spending time with her family and husband who fell sick and was not able to attend to him, but has continued to fight for democracy. She was not able to be around her family for long, but vigilant on the norms of the society and family. It is evident that her mother was able to instill in her the virtues needed in today's society and fortunately, they have helped in achieving her strength as a woman. Her teachings on non-violence have helped in reaching many other communities on how to live with each other in harmony, which she emulated from leaders like Martin Luther and Gandhi. The roles these leaders played in her life have been vital in meeting all her group accomplishments.
Certain accomplishments made by her have seen her dine with re-known leaders of the globe. Daw Aung San Suu Kyi has been able to call for national reconciliation and agreements of cease-fire between the forces f ethnic nationalities and government. The aim of the meeting is a hope of political leading settlements that have their foundations on people's aspiration and the nation's spirit. Additionally, she has given powerful speeches on how peace can be restored and maintained in the world because it is a virtue that need upholding by every member of the society. Her kindness surpasses through all races, tribes and nations of the world. For example, she has visited the homeless, poor and less privileged members in trying to understand all their pleas and meeting most of their basic needs. Her intentions are sincere and of noble intention to see to it that community members are treated with humane and compassion, without promoting biasness. Another achievement is she stole the show at World Economic Forum in Bangkok, and addressed her pro-democracy issues with the aim of educating people on how she has suffered to attain democracy for her people. She has gained fame for her country and has attracted many donors and leaders round the globe, defending her policies and searching for strategies implemented to ensure that her fight won.
Ms. Aung San has a bright political future because she has support from most prominent leaders in the world; advocating for democracy and human rights promotion in an ethical and peaceful manner. She is geared at attracting developed nations, that will help in negotiating treaties that will help in building Myanmar and improving the living standards of the people. Myanmar has a bright future of having leaders who support their positive ambitions in ensuring that their human rights respected. The politics of this year will bring change that will bring development and promotion of democracy and human rights issues in an ethical way. Isolation will be outdated for these people and thus, they need to join hands in fighting for the same pleas of pro-democracy.
Time is precious
don't waste it!
Get instant essay
writing help!
Plagiarism-free
guarantee
Privacy
guarantee
Secure
checkout
Money back
guarantee
Get a Free E-Book ($50 in value)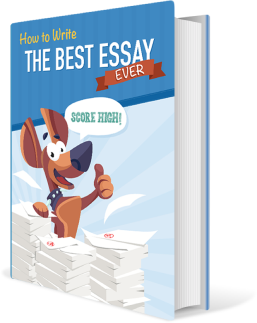 How To Write The Best Essay Ever!