Austerity Measures, Essay Example
Pages: 6
Words: 1630
Essay
This Essay was written by one of our professional writers.

You are free to use it as an inspiration or a source for your own work.
Do Austerity Measures Promote Economic Growth in Severe Recession
Austeritymeasures are actions taken by the government in order to reduce the amount of money it spends or the general public spends (The Financial Times). Austerity measures may be the right approach to reduce the country's debt as well as budget deficit but in times of severe recession, they hurt rather than promote economic growth. The recent financial crisis pales in comparison to the Great Depression in which unemployment rate exceeded 20 percent at its highest point. Industrial production declined by 47 percent and the real GDP fell by 30 percent in the U.S. between the peak and trough of the depression. Even though the depression was triggered by a decline in aggregate demand but several factors contributed towards its severity including stock market crash, bank panics, and monetary contraction (Romer). Thus, the government should abstain from austerity measures in difficult times and instead increase its spending to help reduce unemployment level and encourage spending by the general public.
The Fed made the matters worse during the Great Depression by pursuing a contractionary monetary policy. Modern economics now take the view that decreasing interest rates is a better strategy to spur growth during struggling times and this conclusion is reflected in the Fed's response to the recent financial crisis and how it acted in the wake of internet bubble bust. But Fed raised interest rates during the Great Depression which made borrowing even more expensive and further reduced consumption and investing activities. Thus, it is apparent that the U.S. government response only made the Great Depression worse.
Herbert Hoover was the U.S. President at the time of the Great Depression start and was a huge believer in the ability of the market forces to correct themselves. This is why President Hoover refused to authorize large scale relief programs as well as federal dollars to stimulate the nation's economy (United States History). But the government's response changed with the election of Franklin D. Roosevelt as U.S. President under whose leadership, numerous programs requiring huge government spending were approved. One of the most influential economists of all time, John Maynard Keynes also encouraged governments to use their huge financial reserves to stabilize the economy(Wilkison) and his ideas continue to influence the Fed's policies on combating severe recessions.
Eileen Appelbaum, a senior economist at the Center for Economic and Policy Research (CEPR) believes that the diversion of U.S. government's focus from job creation to austerity measures is already having negative impact on the economy. She cites several statistics to support her argument. For example, GDP growth fell from 3.1 percent in the fourth quarter of 2010 to just 1.8 percent in the first quarter of this year. The Institute for Supply Management's May manufacturing figure fell from 60.4 percent to 53.5 percent, the largest one-month decline since January 1984. The official unemployment rate increased from 8.8 percent in March to 9.1 percent in May this year. Similarly, public sector employment also fell by 29,000 in May this year (Appelbaum). This renewed government focus on austerity measures is having the impact on employment and productivity just as Keynes would predict.
Examples of austerity measures hurting economic recovery from severe recession are not only limited to the U.S. but can be found worldwide. British Chancellor George Osborne is leading the charge in implementing austerity measures in the U.K. to eradicate the country's deficit. He is even resisting Britain's Labor Party's demands to be flexible in his approach towards government spending. It seems that Chancellor Osborne's actions may hurt the country, at least in the near term as the governor of the Bank of England, Sir Mervyn King recently told members of parliament that the country should brace itself for a devastating financial crisis, lending credibility to the predictions that Britain is set to plunge into a double dip recession. Even Britain's Office of Budget Responsibility (OBR) has indicated that borrowing will have to rise. Besides OBR, Paris-based Organization for Economic Cooperation and Development (OECD) has also warned of depression and forecasts UK GDP to fall by 0.025 percent in the current quarter and 0.15 percent in the first quarter of 2012. OECD also expect U.K unemployment rate to increase from currently 8.3 percent to 9.1 percent by 2013 (Duncan and Shipman). Chancellor Osborne has noble intentions but he has chosen the wrong time to implement his austerity plan and the bad timing may have serious consequences for the country.
Instead of pursuing austerity measures, a better solution for the governments in severe recession would be to increase taxes in high income individuals just as legendary investor Warren Buffet has proposed. Higher taxes on high income individuals will provide the government with revenues which could be spent to stimulate the economy and boost the employment level. Opponents of Warren Buffet's proposal argue that high taxes would discourage the organizations from hiring people. Hip Hop icon Russell Simmons who also supports Buffet's plans to increase tax rates for the rich, makes a very convincing counter-argument. Mr. Simmons say to his opponents that he always hires employees on the basis of pre-tax profit and not after-tax profit and, thus, tax rates has not effect on his hiring needs (The Huffington Post). Almost 500 high-income taxpayers support the Fairness in Taxation Act that would increase tax rates on the rich and generate additional $78 billion in revenue for the government (Collins and Goldberg).
Mr. Buffet's proposal has also sparked a debate among Europe's elite as to whether austerity measures punish the poor class while sparing the rich. Multimillionaires including Ferrari's Chairman Luca Di Montezemolo, CEO of energy giant Total, and L'Oreal Heiress Liliane Bettencourt back high tax rates on the rich (Werdigier). If we look at the data mentioned above regarding U.S. and U.K., it does seem that the austerity measures have been hurting those lower in the economic hierarchy more than they have been the high income groups. Thus, similar objectives can be achieved by reforming the tax systems in U.S. and other countries that the governments hope to achieve through austerity measures while preventing setbacks to economic recovery from severe recession at the same time.
Austerity measures in severe recession are a bad idea and economist David Blanchflower was warning against double-dip recession in the U.K. as early as March 2009. Mr. Blanchflower wrote in October 2009 that public spending should never be cut in a deep recession unless the country is in a boom phase. Mr. Blanchflower added that the consequence of cutting public spending too soon drives the economy into depression and leads to rapidly rising unemployment rates, social disorder, rising poverty, and falling living standards. Mr. Blanchflower also criticized Chancellor Osborne's plans to cut spending (Eaton). Britain's economic struggles such as rising unemployment rates and falling growth rates are in ways similar to the U.S. and in both countries, austerity measures have become a central theme in politics. But if history and both country's current data are any indication, pursuing austerity measures now will do more harm than good. Both U.S. and U.K. may be better off by delaying austerity measures until their respective economies are back on the track.
Even Canadian government is being criticized for austerity measures. Some Canadian economists have compared Canadian Prime Minister, Stephen Harper to former U.S. President Herbert Hoover who helped drive the U.S. into the Great Depression through austerity measures. Both the Prime Minister and Canadian Finance Minister, Jim Flaherty have come under criticism for failing to produce an economic plan to create jobs (Kennedy).
Economist Fred Carstensen also cautions the U.S. government against austerity measures. Mr. Carstensen argues that the austerity measures being implemented in several European countries such as Greece, Italy, and Portugal etc. will only put the European economies in aggregate in recession and are not the solution to this problems. Mr. Carstensen is also disappointed at the U.S. Congress that has failed to make any progress even though the public sector has been steadily losing jobs. He mentions that some forecasts job recovery to reach the 2008 level, only in 2022, resulting in a fourteen years long recession (Levy).
It seems that the arguments made by Keynes more than half a century ago are still relevant in today's world but unfortunately the governments are reaching for politically-correct solutions rather carefully studying the situation. Austerity measures are not a bad idea but timing is important and they should be implemented only when economy is booming or has recovered on the most part. Otherwise, they will only prolong the severe recession. If the unemployment rate goes down, the overall consumption will grow in the economy and will help improve the country's GDP growth rate.
References
Appelbaum, Eileen. Austerity Measures Will Only Worsen Current Recession. 6 June 2011. 29 November 2011 <http://www.cepr.net/index.php/op-eds-&-columns/op-eds-&-columns/austerity-measures-will-only-worsen-current-recession>.
Collins, Chuck and Alison Goldberg. Warren Buffett's Call: A Tax Policy for the Common Good. 16 August 2011. 29 November 2011 <https://www.commondreams.org/view/2011/08/16-5>.
Duncan, Hugo and Tim Shipman. Bank of England governor tells Britain to brace for devastating financial crisis as OECD warns country is facing double dip recession. 29 November 2011. 29 November 2011 <http://www.dailymail.co.uk/news/article-2067099/Double-dip-recession-Bank-England-governor-tells-Britain-brace-financial-crisis.html>.
Eaton, George. Double-dip recession: don't say we didn't warn you. 28 November 2011. 29 November 2011 <http://www.newstatesman.com/blogs/the-staggers/2011/11/growth-osborne-economic-plan>.
Kennedy, Mark. Austerity measures driving Canada into recession, opposition says. 28 September 2011. 29 November 2011 <http://www.montrealgazette.com/business/Austerity+measures+driving+Canada+into+recession+opposition+says/5467629/story.html>.
Levy, Harlan. Interview With Fred Carstensen: Austerity Leads To Recession, U.S. Losing Competitive Edge. 14 November 2011. 29 November 2011 <http://seekingalpha.com/article/307643-interview-with-fred-carstensen-austerity-leads-to-recession-u-s-losing-competitive-edge>.
Romer, Christina D. "Great Depression." Encyclopaedia Britannica 20 December 2003.
The Financial Times. Austerity Measure. 29 November 2011 <http://lexicon.ft.com/Term?term=austerity-measure>.
The Huffington Post. Russell Simmons: 'Every Single One' Of My Employees Pays More Taxes Than Me. 29 September 2011. 8 November 2011 <http://www.huffingtonpost.com/2011/09/29/russell-simmons-taxes-warren-buffett_n_988043.html>.
United States History. Herbert Hoover. 28 April 2011 <http://www.u-s-history.com/pages/h1580.html>.
Werdigier, Julia. Tax Me More, Europe's Wealthy Say. 30 August 2011. 29 November 2011 <http://www.nytimes.com/2011/08/31/business/global/as-austerity-bites-europes-rich-speak-up-to-be-taxed.html>.
Wilkison, Kyle. The Great Depression and New Deal, 1929-1940s. 29 November 2011 <http://iws.collin.edu/kwilkison/Online1302home/20th%20Century/DepressionNewDeal.html>.
Time is precious
don't waste it!
Get instant essay
writing help!
Plagiarism-free
guarantee
Privacy
guarantee
Secure
checkout
Money back
guarantee
Get a Free E-Book ($50 in value)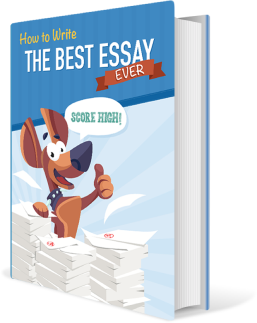 How To Write The Best Essay Ever!