Authentic Leaders and Effective Teams, Coursework Example
This Coursework was written by one of our professional writers.

You are free to use it as an inspiration or a source for your own work.
Introduction
An effective leader is a critical component of any team-based environment and requires an individual with the skills and attributes to make a difference on the team and in meeting its desired objectives. Therefore, a successful leader must be able to demonstrate a number of important qualities that will support a legitimate team experience in many contexts. In some ways, leadership is inherent, while in others, it requires a learned approach in order to achieve the intended results. There must be a concerted focus on the tasks at hand and the opportunities that are available to impact the team in a positive manner and to make a difference in advancing the team's overall strengths and capabilities at a high level. It is necessary for a team leader to identify with each member on an individual basis and to be cognizant of his or her responsibility to bring out the best of each member in all situations, both positive and negative. As a result, the team leader must embody many characteristics in order to be effective in meeting the needs of the group and its growth from the very beginning.
Body
An effective team leader must be skilled in many areas and possess the following qualities: fairness, communication, the ability to delegate tasks, flexibility, high level knowledge, compassion, loyalty, assertiveness, empathy, motivation, understanding, non-judgmental, have a strong vision, and be a positive role model. These characteristics are vast in nature; however, many of them are complementary to each other and provide opportunities for a leader to make a real difference for the team and its members. This requires a dedicated focus and a greater emphasis on the development of new perspectives to encourage growth and development among team members that will contribute to meeting the desired objectives of the team as a whole.
The first nursing manager that I encountered after nursing school embodied all of the qualities listed above and was highly inspirational in enabling myself and others to be make a real difference in the nursing profession. This is an important reminder of the strength that a great leader provides to the team and how this motivates a team to move forward to the next level and to be successful. I believe that this experience and this leader were highly effective in providing an environment in which there were many opportunities to grow and thrive in the context of adversity. On the other hand, my current nurse manager is highly ineffective as a leader and does not provide the motivation and strength that is required to be successful in this type of position. The nurse manager has poor communication skills, is not easily approachable, is unwilling to provide continuing education opportunities due to budgetary constraints, and does not have the level of experience that is required to be successful in this position. Therefore, this leader has been far from successful in this position and has frustrated other staff members at a very high level.
In order to overcome challenges and adversity within the team environment, it is necessary to develop a strategic approach that will be effective in moving the team forward to the next level and in supporting a dynamic where nurses are treated with respect and are revered for their professional skills and characteristics through empowerment (Laschinger, Duffield, & Read, 2015). In essence, a leader must also demonstrate a means of flexibility that will move the team forward in different ways and in advancing the team and its attributes towards meeting the desired objectives (Feltner, Mitchell, Norris, & Wolfe, 2008). In this context, it is also imperative to recognize that a leader must be able to make good on their strengths and also be able to follow the direction of the organization with respect to its overall organizational principles with a high degree of admiration and focus (Kelley, 1988). This will support an environment in which there are opportunities to achieve growth and to emphasize the needs of the team at a high level to meet expectations. There must be a significant emphasis on the team's overall ability to move forward and to make a difference, in spite of any adversity or other limitations that may exist that could dampen progress (Grossman & Valiga, 2012). From a personal perspective, I am dedicated to my craft, I am fair, assertive, flexible, knowledgeable, empathetic, loyal, motivated, and have a positive attitude towards my work and towards the nursing profession as a whole. These characteristics demonstrate my ability to be effective as a leader, both now and in the future, particularly as I gain additional experience and am able to contribute to a team on a continuously high level that will meet expectations and support the growth of the team dynamic. Although I believe that my leadership skills are strong, there is always room for growth, and this requires my ability to be proactive in working towards solutions that will benefit my colleagues at a high level. Therefore, I must work on delegating tasks more effectively and on becoming more assertive so that I am able to make a difference in the team environment to ensure that the team is able to make a maximum effort at all times.
Conclusion
All teams require a successful leader who is willing to take calculated risks and is able to see the team's overall vision on a larger scale. This demonstrates the ability to be proactive in working towards solutions that will have significant benefits for the team and in ensuring that all members are contributing at the highest possible level through continuous improvement and skill development. My experiences to date have motivated me to take the next steps in my career towards improving my own body of leadership skills, and this will continue to motivate me to be effective in meeting the needs of my patients and in working effectively with my colleagues in all activities.
References
Feltner, A., Mitchell, B., Norris, E., & Wolfle, C. (2008). Nurses' views on the characteristics of an effective leader. AORN Journal, 87(2), 363–373.
Grossman, S. C., & Valiga, T. M. (2012). The new leadership challenge: Creating the future of nursing. FA Davis.
Kelley, R. (1988). In praise of followers. Harvard Business Review, 66(6), 142–148.
Laschinger, H., Duffield, C., & Read, E. (2015). Leadership and empowerment in nursing. Leadership and Nursing: Contemporary perspectives, 171.
Stuck with your Coursework?
Get in touch with one of our experts for instant help!
Messenger
Live chat
Time is precious
don't waste it!
Get instant essay
writing help!
Plagiarism-free
guarantee
Privacy
guarantee
Secure
checkout
Money back
guarantee
Get a Free E-Book ($50 in value)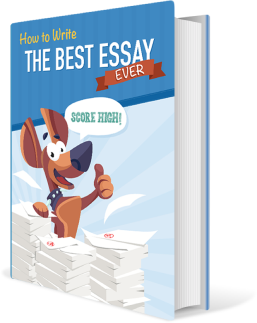 How To Write The Best Essay Ever!