Who Is Islam? Research Paper Example
This Research Paper was written by one of our professional writers.

You are free to use it as an inspiration or a source for your own work.
The Basic Tenets of Islam
Religion is an important facet in human life. In a bid to find meaning and purpose for life and existence itself, religion forms an important bridge towards the "why?" of life. Every religion, according to Ninian Smart, is defined by 7 dimensions. These 7 dimension shape the depth and scope of the influence the religion will have on the believer's life by providing codes and standards by which the believer should live. Islam is the second largest religion on earth, with 23.2% of the world's population being Muslim (Scherer, 2012). This paper will critically look at the 7 dimensions of Islam in order to gain a general understanding of Islam. Furthermore, these seven dimensions would provide a general outlook at the purposes of each of the different aspects of Islam and their effects on the believers.
The Practical and Ritual Dimension
Islam has a specific and definite set of practices to which all believers are mandated to adhere to. This practices have been put in place to achieve spiritual growth in different ways while at the same time building personal character and behaviour that is in line with the spirit of Islam.
Prayers
The Muslim prayer has three facets; physical actions, verbal adages and a deeper inward spiritual feeling. Serenity, calm and humility are requirements when conducting prayer in Islam. The prayer commences with a series of actions and sayings. These saying include and are not limited to recital of sections of the Holy Qur'an, sayings to give glory to Allah and sayings from the Holy book ok Islam (Ferdinand, 2013). Prayer in Islam is meant to glorify God, ask for forgiveness of sins and asks for the desires of one's heart in line with the Holy Qur'an. Prayer is required to be made 5 times in a day, i.e. at dawn, at noon time, in the mid-afternoon at sunset and at night.
Purification
This is also known as the "wudu". This is the physical cleansing of the hands, feet and face before performing any ritual such as prayer.
Fasting
Fasting is the self-deprivation of food, drink and sexual intercourse from dawn to dusk. In Islam, the month of Ramadan is the month for fasting. This is considered a way for cleansing the soul of desires that are otherwise worldly and turn devout to God. This is also a way for the wealthy to know what it feels to be without food and drink in order to remember the poor.
Charity
Charity is essential to the Islam. Muslims are expected to give away a certain portion of any kind of wealth that they have accumulated. A good example is that Muslims are expected to donate 2.5% of their annual savings to the poor (Ferdinand, 2013).
Pilgrimage
This is also known as the Hajj. This is a spiritual journey that every Muslim is expected to make at least once in their life. This is however preview to those who are physically and financially able.
Animal Sacrifice
During the killing of an animal for whatever reason, be it for a ceremony or just for a meal, it is required of a Muslim to mention God. This is because God gave these animals to man for his sustenance. Islam encourages Muslims to do this in special ceremonies that lie in the Muslim calendar.
The Experiential and Emotional Dimension
Religion has seminal events that happened in history that are meant to stir up emotion and belief in the believer. Islam has such seminal events that stir up emotion and belief in the believer. The visions of Muhammad, the prophet of Islam, stir up emotion and belief. In one of his visions, he saw the Angel Gabriel who agreed with him on idol worship.
The Narrative of Mythic Dimension
This is the dimension of religion that employs stories or narratives that have mythical occurrences and happenings. The religion of Islam also has certain mythical narratives that are engrained in its history that are passed down from generation to generation through scripture. The story of Muhammad in itself is mythical (Scherer, 2012). His encounters with God through his visions, his encounters with the Angel Gabriel and all his conquests portray an image of a mythical hero.
The Doctrinal and Philosophical Dimension
Every religion has a philosophical dimension that is part of the fundamental fabric of the religion itself. Islam has a philosophical dimension that seeks to explain the source of all life, the purpose of life and the existence of one God as one entity (Kripal, Plensa, Kripal, & Levy, 2014). Islam believes that all other belief outside of Islam is lost and as such requires salvation. This salvation is only obtained through the acceptance of Islam and the renouncing of all other belief as null and void.
The ethical and legal dimension
Islam in its doctrinal and narrative dimensions influence and create a worldview that is characteristic and shared across all believers. This worldview looks to address the ultimate goal of salvation, forgiveness and purity in Allah. The laws that Islam had incorporated in its faith is the ethical dimension of Isla itself. For example, a Muslim is expected to give 2.5% of the annual savings to the poor. This provides and ethical standard where all Muslims are expected to help those who are less fortunate and those who are in need.
The social and Institutional dimension
Religion is irrelevant outside the social context. As such Islam is a social religion where Muslims are not only encouraged to live in purity but in harmony with one another. The teachings and works of the Holy Qur'an articulate the kind of life that a believer of Islam is expected to lead (Ferdinand, 2013). These teachings also articulate solutions to possible problems that may arise from day-to-day interactions with fellow human beings. This outline the social and institutional aspect of Islam.
The material dimension
The material dimension of Islam is the physical manifestation of the religion. Thorough the mosque, the physical symbol of Islam can be seen. This is the place of worship and it represents Islam in more ways than one. The manner in which a Muslim is expected to conduct themselves within the mosque is a physical and symbolic representation of the Islam. (Ferdinand, 2013) Mecca, the destination of the pilgrimage is also another symbolic and material dimension of Islam. The pilgrimage to Mecca is more than a spiritual journey but also a physical representation of what it means to be a Muslim.
Comparison of Islam with Judaism and Christianity
While Islam, Judaism and Christianity are some of the largest religious groups in the world, there are some inherent differences and similarities that can be found between the three faiths.
Similarities
Faith about God
Islam, Judaism and Christianity are all founded on the concept that there is one superior being, God, with Jews and Muslims concentrating on the singularity of God. However, Christians perceive God as a trinity, highlighting the complexity of God as opposed to denying the monotheism of the faith (Kripal, Plensa, Kripal, & Levy, 2014). They also believe that God can communicate with his creation through divine encounters.
Abraham
Abraham is a central figure in all three faiths, holding that all are Abraham's children and are the most superior life forms on the planet earth.
God's Laws
The three faiths also profess the laws, rules and regulations that God has prescribed for human beings to ensure proper behaviour. The basic and rational mind that God has gifted every human being is expected to be used in applying the laws that He prescribes (Kripal, Plensa, Kripal, & Levy, 2014).
Islam in the United States
Islam was a comprised a considerably small portion of the population of the United States prior to the period of the slave trade. However, considerable growth was experienced in the 20th century as immigration exploded globally. The rising need to grow and develop has driven many Muslims from their places of origin, spreading Islam as they move. More Muslims have become permanent residents of the United States over the past five decades.
Islam has permeated the American culture and has become one of its major constituent. Muslims have contributed considerably to the American culture including entertainment. One of the most significant involvements of Islam in the American culture and society is depicted in the form of Islam faith-based institutions. A salient example is the Islamic Society of North America (ISNA), an Indiana-based organization of 300 mosques, in collaboration with other organizations such as CAMP (the council for advancement of Muslim professionals) (Cesari, 2006).
Islam in the United States has been considerably affected by the turn of events in the middle-east as well other around the world, depicting Islam in bad faith (Migdal, 2014). American Muslims are constantly apprehensive about the threat that Muslim extremist violence has on Islam and the lives of Muslims in the diaspora.
Islamic education within the United States is offered in special schools that are either homeschooling full-time, or weekend/evening classes. Islamic schools, though they do not have to conform to public school standards, often meet and exceed these standards, ensuring their students are adequately prepared for higher education as required.
Islam in the United States is largely subjected to biased media coverage. This has created general bias against most Muslims within most parts of the country. American Muslims experience direct and indirect discrimination and bias from citizens oriented to other faiths.
Islam in Pakistan
Pakistan is home to the second largest population of Muslims, after Indonesia. Islam is the state religion of Pakistan and as such is entrenched in every aspect of Pakistani culture and society. Islam has considerable influence in the country's polices, dividing the politics into Islam activists and Islam Modernists. Islam modernists believe that Islam should develop along secular lines depicted by the west so as to ensure integration into the global community (Toor, 2011). However, Islam activists push for the expansion of Islam practices and law. Owing to the fact that Islam is engrained in Pakistani politics, most of the political groups have adopted short Islamic causes so as to gain political mileage
Education is a critical aspect of Islam in Pakistan. Islam education is compulsory to all student, up until their graduation. This factor is supplemented through Islamic literature that is propagated to the mass public. Madrassas (Islamic school) are critical in helping the youth from areas of abject poverty. Scholar and the government moderate most of the schools, with the private schools receiving top notch supervision (Titus, 2005). This has considerably affected the process of scrutinizing education material.
Islam has also permeated the laws and customs of the people of Pakistan. One of the most interesting aspects is the lack of a law that enforces the wearing of the hijab by women (Toor, 2011). This practice is only recently gaining popularity amongst younger women as a result of the influence of media from countries in the Persian Gulf and the Middle East.
Misconceptions of Islam and their Implications
Over the past half century, there has been a growing and worrying trend that has considerably affected Islam and the way the rest of the world views Muslims. There has been a worrying trend of terrorist tendencies from Muslim extremist groups. It is important to note that while extremists may exist within a given religion, they usually make and adopt philosophical or ideological stance that is detrimental and contrary to the short-term and long-term goals of the given religion.
Extremist groups within Islam have in the recent past adopted aggressive tactics in getting their message across. In order to get the attention of the rest of the world, extremist groups have caused numerous of deaths, most, if not all, of which are innocent against the accusations that the groups claim. These tactics have been detrimental to the Islam, hampering the credibility of the faith in cosmopolitan regions, such as Europe and the Americas (Cesari, 2006). Within the metropolitan world, extremist groups have created the misconception that Muslims are intolerable to other religions. This is contrary to what the Quran teaches, i.e. tolerance in interaction with people of other faiths.
"…There is no compulsion in religion… "(Quran 2:256)
These trends have caused the media to become a risk to Islamic fundamentalism. Owing to the undeniable and unfortunate fact that reporting in Western media is predominantly biased, coupled with the actions of a minority extremist sect within the Islam faith, the word Islam has become associated with terrorism (Banchoff, 2007). Muslims have found it increasingly difficult to completely assimilate within societies and communities that are not predominantly Muslim. They are subjected to increasing scrutiny by most foreign governments as well as individuals of other faith.
In conclusion, faith is an integral aspect of human life and its civilization. Islam is one of the second largest faith in the world. Islam is founded on 7 dimension that encompass a Muslim's life. Muslim has some underlying similarities with Christianity and Judaism. There are a number of misconceptions about Islam that have affected the manner in which Muslims interact with each other and the rest of the world.
References
Banchoff, T. F. (2007). Democracy and the new religious pluralism. Oxford: Oxford University Press.
Cesari, J. (2006). When Islam and democracy meet : Muslims in Europe and in the United States. New York: Palgrave.
Ferdinand, K. (2013). Islam. Hoboken: Taylor and Francis.
Kripal, J. J., Plensa, J., Kripal, J. L., & Levy, S. (2014). Comparing religions : coming to terms. Chichester: Wiley-Blackwell.
Migdal, J. S. (2014). Shifting Sands : the United States in the Middle East. New York: Columbia University Press.
Scherer, L. S. (2012). Islam. Detroit: Greenhaven Press.
Titus, M. T. (2005). Islam and Pakistan : a religious history of Islam in India and Pakistan. New Delhi: Munshiram Manoharlal Publishers.
Toor, S. (2011). The state of Islam : culture and cold war politics in Pakistan. London: Pluto Press.
Stuck with your Research Paper?
Get in touch with one of our experts for instant help!
Messenger
Live chat
Time is precious
don't waste it!
Get instant essay
writing help!
Plagiarism-free
guarantee
Privacy
guarantee
Secure
checkout
Money back
guarantee
Get a Free E-Book ($50 in value)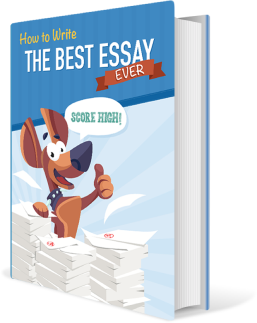 How To Write The Best Essay Ever!