Home
/
Research Paper
/
Basics of Demand Forecasting in Supply Chain Management, Research Paper Example
Basics of Demand Forecasting in Supply Chain Management, Research Paper Example
This Research Paper was written by one of our professional writers.

You are free to use it as an inspiration or a source for your own work.
Key Search Terms:
Over the years, myths have developed regarding the idea of demand forecasting. Because of this, it has become difficult for business and organizational management to understand the value of precise demand forecasting for enhancing operations and profitability. This necessitates that business leaders and staff be able to distinguish between myths and truths. With the development of technology, it will be possible to merge data analysis into models that can be used to look back at historical data and generate precise demand estimates. This study aims to pinpoint two sources that can offer insightful information on demand forecasting.
Resource 1
A Decision-Oriented Introduction to the Creation of Value https://www.researchgate.net/publication/327918130_Demand_Forecasting_A_DecisionOriented_Introduction_to_the_Creation_of_Value
In the first section of this resource, we look at how supply chain and operations management use demand forecasting. Incorporating precise forecasting into every business strategy is essential. This is because a business that overestimates its items' demand may produce an excess of unsold goods. Like overproduction, underproduction can result in shortages, resulting in missed business opportunities. Therefore, it is crucial to create demand estimates. Demand projections are created using various techniques, such as time series analysis, expert estimations, and regression analysis. Additional forecasting methods and procedures were discovered on this site. According to the experts, the forecasting process starts soon after the goal is chosen.
The next step is to choose the time frame for which the projections should be created. For instance, an aircraft company might want to estimate how many aeroplanes it should buy over the coming ten years. The following step should involve selecting the forecasting technique. The decision is based on the stated horizon and the information at hand. After data has been gathered, forecasting is typically performed utilizing the software. Results must be continuously assessed and controlled because every SCOM system and environment is dynamic and subject to various external and internal changes.
Forecasting techniques are further divided into quantitative and qualitative categories. Qualitative approaches are employed when the problem is complex and there needs to be more information available. These circumstances typically last long and frequently involve choosing between new technologies or goods. In these circumstances, forecasting requires both intuition and practical expertise. It is typical to use historical data, such as demand statistics or turnovers, to aid in forecasting various circumstances. This has a good chance of succeeding if the company has reliable and current forecasting data.
A corporation must rely on the feedback of experts and customers when launching a new technology. Additionally, it was shown that there are many different methods for qualitative forecasting. The following approaches are used: consumer surveys, expert opinions, sales estimation, and the Delphi method. The most popular qualitative forecasting technique is the Delphi method, which is the development of professional judgment. Quantitative methods are used when there is historical data, such as past markets, technologies, or commodities. The resource amply illustrated the statistical foundation of these tactics, and it continued by classifying statistical techniques as time series analysis and causal forecasting. It should be noted that the resource investigated how to generate demand projections using various statistical methods and adequately taught statistical methodologies.
Resource 2
Basics of Demand Forecasting in Supply Chain Management https://www.youtube.com/watch?v=pyKmgFw3U0I
This resource digs into the intricate process of applying supply chain data analysis to estimate long and short-term demand. As was previously said, the production department, raw material suppliers, the company procurement department, the distribution channel, and the customers make up a company's supply chain. When creating future supply or demand models, data from these organizations should be used cautiously, so be sure to use their data carefully. Every link in the supply chain needs to work together for the organization to run smoothly.
By creating efficient company practices, management should be able to balance suppliers and customers. By combining and applying forecasts, the manufacturing, distribution, and internal procurement activities should function more effectively, meeting market expectations. In this era of rapidly evolving markets, it is important to keep in mind the evolving theory of how markets work. Markets have shifted in recent years from supply-driven to customer-driven, which emphasizes the importance of constantly being aware of client expectations.
It should be stressed that forecasts can only be partially correct regarding demand forecasting. More sophisticated forecasting techniques are needed to ensure that demand projections are as precise as possible. When predicting demand, businesses need to take these factors into account. Data should be carefully examined to create a forecast that reflects actual demand more accurately because forecasting is never accurate but is still required to create the framework for future projections. Additionally, forecasts are more accurate with more data points and a smaller gap. Last but not least, demand forecasting should always incorporate a small margin of error to be adaptable in the event estimates turn out to be inaccurate.
Summary
A rising number of businesses are using demand forecasting to predict future trends better and make wise business decisions. In order to assist their marketing initiatives, businesses are using consumer data to help them modify their products to suit the needs of their customers better. When the researchers stated that forecasting is essential for efficient planning in any firm because it reduces overproduction and underproduction, these realities were acknowledged in the first resource. Surprisingly, the resource mentioned above highlighted several methods for creating demand forecasts and how they have been used in various professional fields like e-commerce, sports, and health care.
Based on these techniques in these areas, including the hospital, this resource shows that predictions can be beneficial when applied to operational commodities and human resources, such as nurses and doctors. When the researchers indicated that accurate forecasting helps management balance their business operations between suppliers and customers rather than merely with their goods, they effectively conveyed this point. The Delphi technique, the most well-known qualitative method, is highlighted in the first resource's discussion on forecasting methodologies. This approach is particularly noteworthy because it calls for professionals to review anonymous questionnaires twice or more until a consensus is reached.
The description of the various statistical tools and how they may be applied to demand forecasting is also instructive. The first source explains how linear regression is widely used as a quick forecasting tool before detailing scenarios in which various statistical techniques may be used. On the other hand, the second source explains that forecasts are only partially accurate. The company needs to make sure that the best forecasting technologies are being implemented as a result. Lastly, both sources concur that customer requests must be consistently addressed and that excellent forecasting yields a nearly reliable prediction.
References
Great Learning. (2022). Basics of Demand Forecasting in Supply Chain Management | Tutorial for Beginners [Video]. YouTube. https://www.youtube.com/watch? v=pyKmgFw3U0I
Ivanov, D. (2019). Demand Forecasting: A Decision-Oriented Introduction to the Creation of Value. Global Supply Chain and Operation Management, pp. 319–333. DOI:10.1007/978–3- 319-94313-8_11
Stuck with your Research Paper?
Get in touch with one of our experts for instant help!
Messenger
Live chat
Time is precious
don't waste it!
Get instant essay
writing help!
Plagiarism-free
guarantee
Privacy
guarantee
Secure
checkout
Money back
guarantee
Get a Free E-Book ($50 in value)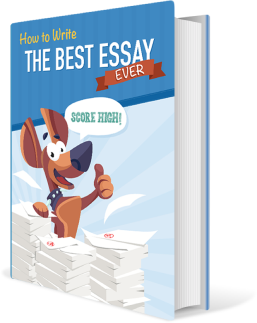 How To Write The Best Essay Ever!