Before the War, Essay Example
Pages: 6
Words: 1588
Essay
This Essay was written by one of our professional writers.

You are free to use it as an inspiration or a source for your own work.
In the memory of Pelagia's father who had traveled all over the world and seen the symbol of cultural norms, Pelagia in her thoughts about her deceased father who has eroded her to be anything, but to feel his presence. Apart from the images of Captain Antonio Corelli, the symbol of cultural norms has suppressed the music of life in the life of Antonio— A life of mandolin–Producing PorcodioVerlisarias—CreatingBozouki besides Schoenberg and Stockhausen, after all, he wants to be an anachronism.As he may sound like an old fashioned fella who wished to be an Italian, but he is a Greek of Athens, Greece. As De Bernieres, p. 401, narrates:
The tourists were just beginning to ebb into Cephallonia. Most ruritaniam places to eat, and then it was the rucksacked spiritual inheritors of the lugubrious Canadian Poet's way of life….Connoisseurs and aficionados of Lord Byron trickled in, and went…..German soldiers who had turned into prosperous and gentle burghers with vast families brought their sons and daughters and told them, 'This is where Daddy was in the war, isn't it beautiful?'
During the war, Pelagia at age of 17, was crevassing her mind as she wonders about her love and how others would think of her and her beau when she could not eavesdrop her name in an echo. In contrast, to the film, Pelagia did not act as if she was being irrational unconscious when looking up at the sky, but she was being suspicious with the beauty of the sky gawking down at her. As the novel narrates in other words, that 'Pelagia and Mandras were seen from up above beyond the huddle of clouds sitting up in the breeze. While, Pelagia sat on the gap of privy imaging what the sisters seas have risen the water vapour may whispered about her. They were saying, I saw Pelagia and Mandras Kissing. What will come of it.?This image has illustrated that Mandras is the wind that brushed across Pelagia's lips. (De Bernieres, 63).
With the words that cannot encouraged one's hope of blessing for those people surviving the war. The way the people react to the hopeless was helpful to those who lost loved ones in the war. In the novel, on the part where Pelagia felt responsible to finish up the book of her most decorated and distinguished father's calligraphy inputted into the Universal History of the Entire World Book in which Pelagia attempts to finish the book filling in peoples' correspondences, enquires, and notes of encouragements. The book is supposed to be an elaborative, tactical, and philosophical for readers to enjoy reading about the economic forces, cultures, leaderships, and capitalism of the world.
As De Bernieres narrates:
….basic understanding of economic processes was Marxist, but that, paradoxically, ….that capitalism had the best ways of dealing with the problems….cultural traditions were a stronger force in history than economic transformations, and that human nature was fundamentally irrational to the point…..(De Bernieres 369).
Pelagia has been numbered with the war memories, war leadership styles, and living collectivism or anachronism lifestyles. In despite of storm she has ensured throughout the war days, she took her memories to the heart as she has been heartbroken with the people that came through her life, and left her hanging dry with sweat. In contrast to the film, Pelagia was angry with the memories that she has to carry with her every minute of the day, too much time on her hands, untouched, unharmed when she was ready to give help, but she was desperate to become handicap, there was no way Pelagia to be hurt physically, but her mentally was totally tortured with desperation as the sounds of war echo back. As De Bernieresnarrates:
Pelagia sighted, 'I still have trouble being pleasant to Germans. I keep wanting to blame them for what their grandfathers did. They're so polite, and the girls are so pretty. Such good mothers. I feel guilty for wanting to kick them.', (De Bernieres, 427).
In the novel, after the war, Pelagia has a family who are surrounded by her, but as Pelagia aged, she has drifted off to the maelstrom memory lane thinking of Antonio Corelli in tails, and bow-tie with a mandolin as she stared at the picture of Antonio Corelli. A man of many trades with the love of music, in particular with the orchestra, as a soloist. Pelagia is named after sonata of woodwind instrument by an orchestramusician composer who played "Pelagia" in Milan.
As Pelagia was flattered with how her name is classic to orchestra music, she realized that she had treasured Antonio's music cassettes and then she extracted them into different foreign languages: Italian, English, French, and German with the help of Mr. Lannis. When Pelagia heard her name in music, 'Pelagia-March,' she didn't know how the music flown into her ears but she thought she heard an earthquake or machine-pistols on the days of the massacres through the kettledrums, then she was told by her grandson that she is wearing a Walkman. Pelagia said:
She eyed him ironically, 'It's Antonio's. He lent it to me. And if you think that I look stupid wearing one, what makes you think that you don't? Nodding about with your mouth open, singing out of tune. If it's all right for you, it's all right for me.' (De Bernieres, 429-430).
In contrast to the film, Pelagia'sgrandson, Corelli acted like a passive grandchild who would not try to make Pelagia to look stupid as well. Even though, he underestimates his grandmother's intelligence, he continues to remind his grandmother to remember the modern and trendy stuff that people uses today. Pelagia has to continue to remind her grandson that he is stupid for not knowing what she knows already. Frivolously, as Pelagia reset her music to the beginning, she was surprised to see a goat stood before her as Corelli went on explaining about the stankgoat he bought inreplacing the goat for the stolen goat. As Corelli commented angrily:
…I was swindled, I can tell you, and then I had to pay the driver two fares to bring it back. And how it stank. That's how I've suffered, and now you just shot at me and squawk like an old crow.'An old crow? Silly old man…..It's a very good goat. It's got ticks, but otherwise it's good. Thank you. What are we going to call it? Asked Lannis. 'We'll call it Apodosis,' said Pelagia…. (De Bernieres, 431).
Pelagia smiled coyly while a'Walkman' compressed in her thin grey locks ebbed with Antonia's emporium earrings. Pelagia got drifted away again to the maelstrom memory lane of Cephallonia; Reasons for massacres between Eisenhower against Churchill's plans to liberate the islands; and, Italian Air Force to Tunisia instead of Cephallonia. She thought that Corelli might be interest to know about these histories. Pelagia had to sharer her premonitory misgivings memories that had held her head so strong. Corelli: O'Coglione, not udders, Apodosis – Restitution-It could not be better. Indeed, he was frustrated that he has to work twice harder to persuade Pelagia to be excited about a surprise she were about to receive, as he had cussedout , 'O' Coglione! As he hanged on the chatterbang bang motorcycle,Pelagria looked on to the old man captain tapped on the handlebars thinking that the chatterbang bang motorcycle would not survive with her riding on with the captain.Pelagia said:
Do you really think it survived the earthquake? And do you really think I'm going on a thing like that? At my age? Just go away and leave me in peace. Don't give me any more of your harebrained schemes.'….. You were mad then, and now you're even madder.'
Pelagia was so convinced that she can not ride with the Captain Corelli in that condition, but the captain wore a Koritsimou which convinced Pelagia to go sighted seeing with him, Casa Nostra, Kastro, Assos, and Fiskardo. She was utterly impressed that the captain had the Koritsimou on him, which Pelagia had given him fifty years before, even she could not tell him how touched she felt. Captain Corelli became relived when Pelagia decided to hop on the bike, as he saw the beauty of Pelagia clenched behind him. Apparently, Pelagia had an old trust toward Captain Corelli which she could not resist the underlying treasure of old love for Corelli. This tells us that Corelli did not make Pelagia's feelings to be greatly skeptical even with enduring patience, he has the keys to make her feel spontaneous and confident. On the other hand, the film did not use every dialogue derived from the novel, which makes the film different in images, non verbal cues, for instance, the film then instead used the non-verbal cues than using the Italian style dialogues in exact words from the book.Louis De Bernieres has invested a lot of thought-provoking questions about nature, intuition, perceptions, love, and not only is it a thought-provoking, but very descriptive to the detail. It is obvious that the film do not put a lot of details into the action. For the reasons are that the scenery in the background has been set up for 3-D visual observations which has the scenes revealed in an elaborative picture, that is similar to the book, and that most of the writings in the novel are heavily subjective to the humanistic perceptions whereas the most actions in the film are objective in which it is easier to understand the stages of the scenes, for instance, one action showed one's thinking in past, while other scene showed an action of one's thinking in present, and so on.
Time is precious
don't waste it!
Get instant essay
writing help!
Plagiarism-free
guarantee
Privacy
guarantee
Secure
checkout
Money back
guarantee
Get a Free E-Book ($50 in value)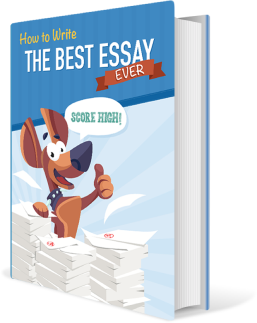 How To Write The Best Essay Ever!