Bipolar Disorder: Causes, Symptoms, and Treatment, Essay Example
Pages: 6
Words: 1575
Essay
This Essay was written by one of our professional writers.

You are free to use it as an inspiration or a source for your own work.
Abstract
Bipolar Disorder is a mental disorder characterized by severe elevations of mood and fluctuations in activity and energy levels. Bipolar Disorder affects the ability of the victim to perform day-to-day activities. The mood swings caused by the disorder are classified by severity and the accompaniment of psychosis.  When the moods of the victim are incredibly high, the condition is classified as mania. During hypomania, the individual gets extremely happy and energetic. The effects mostly affect behavior, judgment, activity, sleep and the individual's ability to think usually. During manic, the victim lacks sleep and may often avoid eye contact with other people. The victim may end up harming themselves and in some extreme cases, committing suicide. The causes of Bipolar Disorder have never been well understood. However, it is believed that social, genetic and environmental factors play a role. Substance abuse and anxiety disorders are commonly associated with the condition. This paper expounds on the causes, symptoms, risk factors and prevention techniques of the disorder.
Bipolar Disorder
There are three main categories of Bipolar Disorder. The first category is Bipolar I Disorder. Bipolar I Disorder is characterized by manic episodes that occur and cause severe symptoms to the victim. Manic episodes in Bipolar I Disorder last for a minimum of seven days. If the episode was depressive, it might last for a minimum of fourteen days. The severity of the conditions requires the victim to be hospitalized immediately. For Bipolar II Disorder, the individual may suffer more hypomanic episodes as opposed to the long manic episodes of Bipolar I Disorder. The third category is cyclothymia characterized by numerous periods of hypomania accompanied by depressive symptoms that last for a minimum of two years. When cyclothymia occurs in children and adolescents, the depressive symptoms may last for at most one year. Apart from the three main categories, there are other types of bipolar disorder whose symptoms which are not very common.
Possible causes of Bipolar Disorder
The main cause of Bipolar Disorder is still poorly understood. However, researchers have associated it with a combination of environmental, genetic and biochemical factors that affect either the norepinephrine, serotonin or dopamine which are the main neurotransmitters of the brain (Nordqvist, 2017).
Other researchers have associated Bipolar Disorder with genetic factors related to other disorders such as epilepsy and schizophrenia. Some chromosomes in the genes of the victims have also been associated with the disorder with no clarity whether the disorder is a variation another condition or independent. The condition is also triggered by social factors such as emotional trauma and stressful life events.
Risk Factors associated with Bipolar Disorder
There are several factors considered to trigger the occurrence of Bipolar Disorder in an individual. These factors include:
Age. Bipolar disorder commonly attacks people between the fifteen and thirty years of age. Although it may attack a person on any age, Bipolar Disorder is not as common in children and old people as it is in the people at the age of about twenty-five years. When it occurs to old people, the condition often accompanies neurological disorders such as stroke.
Gender. The cyclothymia type of Bipolar disorder has higher incidences in women than men. Cases of mixed states and rapid cycling associated with the disorder are also more common in women (Merikangas K.R, 2011) than in men. Similarly, men suffering from the condition tend to be victims of drug and substance abuse than it happens with women.
Family history. People from families with cases of Bipolar and psychiatric disorders such as major depression, ADHD, anxiety disorders, schizoaffective disorder, and schizophrenia tend to be more vulnerable to the condition than others.
Signs and symptoms of Bipolar Disorder
Unique symptoms characterize each of the three main categories of Bipolar Disorder. The symptoms, however, remain the same regardless of the intensity of the disorder as explained below.
Bipolar I disorder. For this category, the victim is subject to a manic episode commonly followed or preceded by a major depressive episode or hypomania. In extreme cases, the individual may experience psychosis as a result of prolonged episodes of mania. The individuals, therefore, may have abnormal behaviors such as speaking rapidly in uncontrollable tone, having no attention and racing thoughts. These behaviors can extend to hypersexuality, agitation and urge to perform activities that are goal oriented. The individual ends up not working or socializing as expected. If the condition is not noted early, it may last for periods not less than six months. Due to the changes in the conventional thinking of the victim, they may have a decrease in the need to sleep, excessive speaking and making judgments that are impaired. The victims may also express violent behaviors after they experienced some appetite changes, psychomotor, mood changes or sleep disturbances
Bipolar II disorder. For this category, the individual experiences a hypomanic episode accompanied by a depressive period. Individuals with Bipolar II Disorder do not encounter manic episodes. Individuals with hypomanic episodes suffer similar disabilities like those in manic episodes. However, a hypomanic person can still socialize and work but with reduced psychotic capabilities such as hallucinations and delusions. The victim, therefore, does not need hospitalization like it would be for one with a manic episode. The person with hypomania usually has increased functioning capabilities which at times are thought to be defensive mechanisms practiced by the victims in opposition to depression. The conditions hardly advance to full-fledged manic episodes. Visible signs of hypomania include poor judgment by some of the victims and increased activity.
Persons with hypomania may often feel good due to the forgetfulness of actions they do to those around them. Some explain the experience as stressing and painful and may deny any recognition of their mood swings by friend and family. The event is not problematic unless it is accompanied by depression. When the victim experiences mercurial, volatile or uncontrollable mood swings for a long time, hospitalization would be essential to avoid any effects that would be because of the activities governed by the condition.
Cyclothymic disorder. Individuals with cyclothymic experience less severe depressions accompanied by hypomania. Individuals with depressions portray hopelessness, too much sleep, excessive and unfit guilt, little or no interest in activities which they previously enjoyed, quick excitability or excessive sadness. The victims may also feel fatigued, worthless, self-loathed, with no appetite or have suicidal thoughts. If the victim is not hospitalized, they may develop severe bipolar disorder characterized by hallucinations and delusions. The condition commonly lasts for about two weeks and may lead to suicide if the individual is not carefully monitored.
Therapies and treatment
Bipolar disorder treatment involves administration of medicine and psychotherapy. Since the disorder is lifelong, the treatment may be continuous over a long period. The individual may at times need to try several medications before getting their most suitable one. The medications administered to Bipolar Disorder patients can be an antidepressant, atypical antipsychotic or a mood stabilizer. Typical examples include Lithium and Lamotrigine. Lithium is used to reduce the risk of the individual committing self-harm or suicide. Lamotrigine is used to treat bipolar depression especially when it is severe.
Psychotherapy is often done in combination with the administered medication. Psychotherapy is used to provide guidance, education, and support to the victim and their close associates who may monitor them. Some of the psychotherapy treatments include family-focused therapy, psychoeducation, cognitive behavioral therapy and interpersonal & social rhythm therapy (NIMH, 2017).
Prevention and Control
No way has been proved effective in the prevention of the bipolar disorder. However, it is essential to seek treatment and further guidance as soon as the disorder is suspected. When the condition is treated in its early stages, it is not common for it to get to critical stages (Kessler R.C., 2005). Even so, some strategies can help prevent the symptoms experienced from getting to their full-fledged levels.
Paying attention to suspected signs. If a pattern in the episodes or something triggering them is noticed, it is advisable to seek medical advice since the symptoms may be prevented from getting to full-blown levels.
Avoid drugs substance abuse. The abuse of drugs such as alcohol may impair the symptoms and at times even bring them back after they have been controlled.
Taking medications as directed. Individuals with Bipolar Disorder may be subjected to medication all they life. If they feel like the symptoms have disappeared, they may be tempted to stop the medication which may worsen effects or cause some seized symptoms to return.
Conclusion
Individuals suffering from any of the three main categories of Bipolar Disorder may experience declined cognitive functioning before the first hypomanic or manic episode, and the dysfunction may end up being permanent. During acute phases, the impairment may get more severe causing impaired psychosocial functioning when the episodes occur even with fully remitted moods. People with Bipolar I Disorder may have a higher degree of impairment compared to those with Bipolar II Disorder. The number of manic episodes experienced before proportional to the degree of impairment. It is therefore advisable to seek intervention as soon as an individual is suspected to have the disorder so that the cognitive impairment progression can be controlled. The overall effect of the condition will be easily managed when noted in its early stages.
References
(NIMH), T. N. (2017, October 12). Bipolar Disorder. Retrieved from Health and Education: https://www.nimh.nih.gov/index.shtml
Kessler R.C., D. O. (2005). Prevalence and treatment of mental disorders. N Engl J Med, 2516-2521.
Merikangas K.R, J. R.-M.-V. (2011). Prevalence and correlates of bipolar spectrum disorder in the world mental health survey initiative. Arch Gen Psychiatry 241-51, 4-8.
Nordqvist, C. (2017, July 7). Bipolar disorder: Causes, symptoms, and treatment. Retrieved from Medical News Today: https://www.medicalnewstoday.com/articles/37010.php
Time is precious
don't waste it!
Get instant essay
writing help!
Plagiarism-free
guarantee
Privacy
guarantee
Secure
checkout
Money back
guarantee
Get a Free E-Book ($50 in value)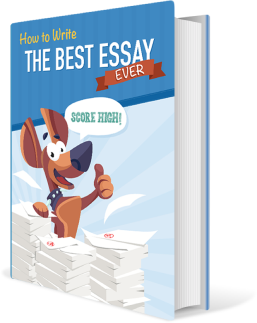 How To Write The Best Essay Ever!