Boris Godunov's Guilt-Ridden Conscious, Essay Example
Pages: 6
Words: 1584
Essay
This Essay was written by one of our professional writers.

You are free to use it as an inspiration or a source for your own work.
Boris Godunov's soliloquy (Pushkin), focuses on Godunov's emotions that he conveys toward the events that have occurred during his six years of ruling. He feels that he is unfairly accused of many atrocities and the murder of his son-in-law and predecessor of the throne, Fydor. He mentions all the atrocities he had allegedly committed, save the one that causes his guilt, the murder of Dimitry which was the gruesome crime he was responsible for.  Godunov's soliloquy raises essential questions that are a true reflection of his conscience;  Does Godunov believe that he has no reason to be blamed for all the misfortunes that are occurring during his ruling? How is his guilt reflected throughout the soliloquy? How does this guilt finally lead to his demise?
Boris Godunov is a, man that is filled with sorrow, where his sorrow is a show of his guilty conscience that haunts him. Boris Godunov's soliloquy takes play in the tsar's palace. He is all alone with his emotions complaining about the troubled times he's facing as tsar. He starts off his speech by justifying his six year ruling as being "peaceful" (Pushkin 295). "We grow cold, weary and oppressed"  (Pushkin 295), in this statement he points to the fact that even in his youth as he sought out the joys of love, either by those close to him or the admiration of his people, he still ended up in sorrow and anguish. The he goes on to say "neither power nor life can gladden me"  (Pushkin 295) this exemplifies the depression he is experiencing while ruling.  He understands that he has failed to retain "love with liberality"  (Pushkin 295) from his people. However, Six years before this, he promised his people that he will lead his people greatly and will be "benevolent and just" (Pushkin 269). Many believe that god is punishing Boris Godunov for being chosen Tsar due to the fact that he was guilty for the death of Tsar Dimitry, the true source of his sorrow, anguish and guilt.
Boris Godunov tries to blame his unhappiness on and deflect the fault to the people of Russia. He describes all the things he has done for Russia's citizens such as the homes he built for them and the jobs he gave them. He exaggerates by stating that he "staggered gold" for the people. However, the people "raged and cursed"  (Pushkin 295) him and "blame him for the fire"  (Pushkin 295) . Godunov is being defensive by exemplifying all the beneficial things he has done for Russia but fails to exemplify why people find him cruel. For example, Russian citizens were living in an absolute monarch. In addition, Godunov did bind the serfs and kill the nobles who went against him and challenged his ruling. Also, the citizens of Russia are blaming him for all fire, famine and murders because they feel that Godunov is being punished for killing Dimitry. Being angry and defensive are symptoms of a guilty conscious which is what Godunov is portraying since he blames the people of Russia for his unhappiness as ruler but does not blame himself.
We see Godunov seek to justify himself by going through a process of denial, Ironically, Godunov continues the soliloquy by stating "Now evil rumors fasten onto me"  (Pushkin 295) . What stood out in that sentence was the fact that "me" is italicized because Godunov says it with such bewilderment, as though there is no reason people should be blaming him for any death. He starts describing all the murders he was blamed for such as his daughters' husband's murder. However, due to denial, he failed to mention the murder he actually committed which was the murder of Dimitry. He is not able to categorize his crime with the others that were mentioned due to his denial. Similarly to Grigory, he is pretending to be someone who he is not. He is an opportunist that must believe his own lies. Boris is in essence a murderer, while in the face of the public, he portrays himself as a role model and an honest leader who cares about the people. He killed the Tsar's son, the next heir to the throne, to pave way for him to be Tsar. He must twist the truth and convince himself that he is right since he planned the murder of the young tsar in made sure that the assassins who murdered him are caught and executed in order for Boris to not be convicted.
Boris is haunted by nightmares, a reflection of his own guilty conscience. In the end of Boris Godunov's soliloquy, Godunov describes the image of "blood-bathed boys" (Pushkin 296). He did not state that he saw it through his eyes. Instead he wrote "the eyes" in order to not admit he dreams of boys covered in blood. However on page 343, he admits that he was the one who was having dreams of the blood-bathed boy since he said "my" referring to his dreams instead of using the word "the" as compared to soliloquy on page 295. A blood bath is the image that is represented when someone is dead and describes this baleful image as though he has seen it before. Since he describes a "boy" rather than a "man", it's safe to assume that he is referring to Dimitry because he was a young boy when Godunov killed him. After he describes the image of the blood-ridden boy, he immediately  says that " he wants to flee"  (Pushkin 295) which makes it seem as though he doesn't want to escape Russia but wants to escape his guilt-ridden conscious. This guilty conscious points to the fact that the blame he receives for all the fire, famine and murders that have occurred during his rule are indeed true, in his belief. He believes that he is to blame for all the misfortune, but he so wishes to be free of his guilt
Boris seeks divine intervention to try and quell his guilty conscience. During the end of the soliloquy, Tsar Boris describes that a clear conscious is very important. In If only has "one single stain, just chance appear upon it, then-woe betide us! Raging pestilence"  (Pushkin 295). He is describing that misfortune would befall the people if he is found of guilt, either by himself or another. He repeats the words "one stain", which conveys sin, to emphasize the importance of this and how it affects the conscious. The stain that he refers to is the murder that he committed. The fact that he did not use the word stain in plural, points to the murder as being his greatest regret and source of sorrow. Godunov uses statements like "spinning head"  (Pushkin 295) and "rising nausea"  (Pushkin 295) which creates a guilt-ridden tone in his speech. This was the first time in the play in which he starts to subliminally mention the emotions he is feeling when referring to the conscious. This will lead to Act IV when Boris asks the Holy Fool to pray for him which will convey Godunov finally admitting to himself and to the Holy fool that he has something to be guilty for. He is finally accept the fact that people know about his wrongdoing.
In the final days of his life, Boris is filled with guilt and fear, this leads to his demise. One can see the character development of Boris Gudonov due to the change of tone throughout the soliloquy. At first he has an angry tone describing how powerful people are always hated, how he helped Russia rebuild and get jobs but was not appreciated and how he should not be convicted of false crimes he was innocent for. However, as soon as he says "Nothing, nothing….save, perfects, only conscious"  (Pushkin 295), the tone of the soliloquy changes. He speaks as though he is filled with fear which continues to progress throughout the rest of the play until Godunov's death.  On page 343, Godunov finds out about the pretender who is claiming to be Dimitri and is deeply shaken due to his fear of losing the title as tsar. He finally admits that it was he who was having dreams of the murdered child. On page 405, the holy fool is the only one that accuses him of the murder and does not want to pray for the tsar due to "The mother of God" (Pushkin 405) forbidding prayer for a murderer. The tsar finally accepts that the citizens of Russia know about the crime he committed. Shortly after, the Tsar dies unexpectedly which is the end of the tragic hero.
In conclusion, Boris Godunov did not mention the murder in the soliloquy due to the fact that he was full of guilt and was not ready to put the crimes he was convicted for in the same category as the crime he actually committed. He was seeing hallucinations and visions of infants covered in blood which was a clear depiction of the young tsar he murdered. Even though for a long time Boris had tried to pretend that everything is okay, living under the illusion that his sins would not catch up with him, this soliloquy brings out the underlying guilt that he had swept under the rag. His guilty conscience does not allow him peace of mind. Even though he tries to find an excuse as to where to place blame for his turn of bad luck, it was all in his doing.
Works Cited
Fisher, Burton D. Boris Godunov. Coral Gables: Opera Journeys, 2002. Internet Source.
Time is precious
don't waste it!
Get instant essay
writing help!
Plagiarism-free
guarantee
Privacy
guarantee
Secure
checkout
Money back
guarantee
Get a Free E-Book ($50 in value)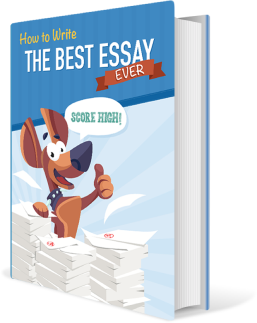 How To Write The Best Essay Ever!