Home
/
Research Paper
/
Both Parents Should Assume Equal Responsibility in Raising a Child, Research Paper Example
Both Parents Should Assume Equal Responsibility in Raising a Child, Research Paper Example
This Research Paper was written by one of our professional writers.

You are free to use it as an inspiration or a source for your own work.
Equal Role Parenting
Today's world is much different than years past both in parenting and in general. Women are now working outside of the home in greater numbers than ever. In addition to being taxed with the role of parenting they are also expected to have a job, ensure the kids are taken care of, all schedules are met and most of all find the time to run the household. This places a heavy burden on the mother and oftentimes creates problems for the household. It takes both parents to ensure that everything is done and also that one parent is not completed exhausted or neglected in the process. Along with an equal division of work, there are also other issues to consider such as the psychological and emotional well-being of the child in respect to parenting. There are clear benefits for children in households where parents share equal roles. This paper will explore the benefits of equal parenting as well as discuss the potential detriment.
Conflicting Opinions
It is important to understand the conflicting opinions in reference to equality in parenting. Some might suggest that the old school of thought in reference to parenting still remains in the household. While it is notable and many families still adhere to that school of thought, the point is that they should not require or expect that the mother take on all the parenting. It is important that individuals have choices and if they are restricted, it is not conducive to either parent or the household in general. A flaw with this theory is that in today's world, more mothers are required to work outside the home. With the down turned economy and high cost of living, a one income household is simply not enough. Many mothers have been forced into full time work just to be able to provide enough income to sustain their family's mere living. While some may believe the thought that mothers should be the ultimate caregiver in the home, this simply cannot happen when there is not enough money or support to feed the family or provide adequate shelter for them. This leaves, you the reader, to carefully consider, the importance of equal parenting. Should a mother be expected to take care of all parenting duties, even though she is required to work a forty hour week?
Historical Gap In Parenting
Throughout history there has been somewhat of a gap in the equality of parenting. The difference dates back centuries to the beliefs that mothers are more nurturing and fathers should be the breadwinners of the family. Over time and through much research it has been found that dads can and should have as much of a role as mothers. The reasons are based on the development of the child. According to Stephenson, in many cases the reason that fathers are unable to engage equally in the parenting of their child is because the inequality of governmental as well as employment policies (2010). Oftentimes the mother is allowed to take time off for the birth of their child or during acute illnesses, but it is frowned upon when fathers take the same time off. This places the father at a disadvantage and has furthered the inequality of parenting that society has struggled with for generations.
Absent Fathers & The Impact
Much focus has been placed on single parent households, especially when the father is absent. Research has shown that there is a 57% decrease in father closeness that is present after a divorce or separation (Doherty & Craft, 2011). This could likely be because of less time that is spent or also problems with friction between the mother and the father. While it may seem small that the closeness between father and child is decreased, there are more serious issues that can be raised. Children without fathers in their lives oftentimes have more difficult adjusting to social situations and may have distorted perceptions about male roles in their lives (Doherty & Craft, 2011). This can lead to attitude problems and also difficulty in finding comfort in their own adult relationships. When parents are not taking an active role in a child's life, regardless of their age, it will likely cause problems that the child will have to deal with over time.
Refuting The Old School Mentality
Over the years much has changed, from the different types of entertainment to the ways that individuals engage in their relationships. There has been an increase in rights for women all the way around and parenting should be no different. While many believe that females should be liberated, there is also a concern with rights for men in respect to parenting. Women should have help and not be taxed with the full responsibility of caring for their children. With that being said, it is also important to ensure that fathers are respected as equals regarding parenting and the care of their children (Baskerville, 2007). As mentioned above, oftentimes fathers are expected to take their employment very seriously and put their families second. This has been the mentality for many years and commonly accepted in both employment and social settings. While the role of providing for the family is an important one, men should not be discriminated against because they wish to play an active role in their child's life. Instead there should be required equality and the same opportunities for fathers that there are for mothers.
There have been some changes to laws and employment policies and practices over the last several years. It is not allowed by the Federal Government that fathers can take time off for the birth of their child as well as any family issue that requires their attention (U.S. Department of Labor). Other changes to the law have come in the child custody arena. For many years it was expected that the mother would be the primary care giver in the case of a divorce and the father would have less right. This has changed and with good right. It simply is a matter of asking yourself this simple question; because parent's are not able to get along or be married, should one parent be denied the company or relationship?
Answering The Question
The answer to the question is quite simple and revolves around the most basic tenant of parenthood. Parents should have equal roles and be treated accordingly. It takes both a man and a woman to conceive a child, even if there are other options used such ad in vitro fertilization or other medical advancements. The point is that a male is not able to have a child without a female and vice versa. With that being said, it is not fair that either parent be taxed with the entire responsibility of raising a child. That means that both should take an active role and ensure that the child's needs are met. It is not only important to not cause a hardship on one parent with all the responsibilities and duties, but it is also good for the child. Children need both of their parents, and what they can share with them. There is a learning process in the child rearing arena,
however the child learns from both parents. While it may be different things that they learn, it is still equally important and shapes them as adults. There are a number of detriments that have been reports because of an absent parent, such as higher crime rates, difficult relationships, social deviance and the list goes on. This makes it important to ensure that parents are given equal roles and neither are taken for granted.
In conclusion, it is important for children to have parents that share responsibilities equally. Not only does this assist the child in their development, but it also shows them that both parent's love them and have their best interest at heart. Parents, who work together and foster their child's needs, will benefit from a well-rounded child. Both parents can bring benefits to their children, which they may miss if one parent is absent or takes less of a role. Not only does this increase the family's happiness, but it is also teaching the child correctly. If they grow up with a faulty or distorted sense of parental roles, they may continue that into their own adulthood. Respect is very important and if taught at home, then the child will have less trouble or problems in their own relationships later in life.
References
Baskerville, S (2007). Taken into Custody: The War Against Fatherhood, Marriage, and the Family. Cumberland House Publishing.
Doherty, W. J., & Craft, S. M. (2011). Single Mothers Raising Children with 'Male-Positive' Attitudes. Family Process, 50(1), 63-76.
Stephenson, M. (2010). Fathers, Families and Work: Putting 'Working Fathers' in the Picture. Political Quarterly, 81(2), 237-242.
"U.S. Department of Labor – Wage and Hour Division (WHD) – Family and Medical Leave Act." Family and Medical Leave Act. U.S. Department of Labor. Web. 13 May 2012. <http://www.dol.gov/whd/fmla/>.
Stuck with your Research Paper?
Get in touch with one of our experts for instant help!
Messenger
Live chat
Time is precious
don't waste it!
Get instant essay
writing help!
Plagiarism-free
guarantee
Privacy
guarantee
Secure
checkout
Money back
guarantee
Get a Free E-Book ($50 in value)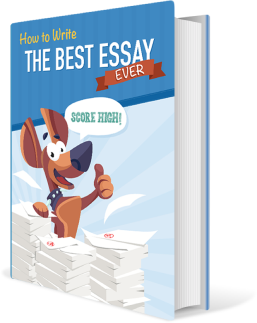 How To Write The Best Essay Ever!