Bottled Water Industry, Research Paper Example
This Research Paper was written by one of our professional writers.

You are free to use it as an inspiration or a source for your own work.
Introduction
It has been a regular tread for one to go to the counters of shops, pick a bottle of water, pay for it, and off, to satisfy the need of thirst. Water is life, in fact, water forms 80% of our body content. Drinking of water means refreshes the body; it rejuvenates the normal functioning of the body while at the same time cleansing it internally. One can stay without food for several days, but not without water (Andrew 9). Now, did we ever pause to ask ourselves about emerge and history of bottled water? Did we ever think of the final negative impacts the bottled water has to the environment? In the real sense, everything in this universe comes with its advantages and disadvantages. While the bottled water makes the availability of the essential commodity easy, but associated with some negativity. This paper seeks to find out more about the bottled water: when it emerged, why it emerged, the impact of bottled water industry to the American everyday lifestyle and the impact to the environment.

Research method and research methodology
For successful completion of this research, various research techniques employed. To obtain the historical information on bottled water industry, a library research done. Secondly, a field research carried out where direct and mass observations made. Some of the bottle water industries visited and certain observations made and recorded down. Interviews done to some few persons who seen consuming bottled water to find out the much they knew about the product they consumed.
Discussion of Results and findings
History-Emerge of the bottled water in America
The thought of bottling and selling water came in a funny manner. There were springs containing miracle water that could heal. People visited the springs to drink the waters, and carry with them bottles to take some home. Somebody, somewhere identified a business opportunity and began bottling the waters and selling them as "miracle cures" within the holy springs. Later in 1767, the Jackson's Spa in Boston sold bottled water. This fully established in the nineteenth century where new glass technologies ensured affordable cost of bottled water. By 1856, there was an annual production of bottled water at Saratoga Springs of about 7 million bottles. At that time bottled water sold at $1.75 per pint (ABC News 20/20 Report).
Today, bottled water is not necessarily for curative and medicinal purposes as it was before. Water rather bought for health concerns and not for spiritual and mythical reasons. In fact, there are many bottled water companies, where purchases of water from a company majorly influenced by image and status.
Why the emerge of bottled water industry
At first in the 1700s and 1800s, bottled water sold for spiritual and medicinal purposes. The municipal water then came in the 1900s and bottle water went out of style. Upon the chlorination of municipal water, it was healthy and safe to drink, and at some point, there was a consistent supply. However, in 1977, there raised an allure of health and image of the municipal water. The municipal tap water reported to be polluted and of poor-quality. This called for the clean, safe, and healthy bottled water and that is why bottled water industry emerged.
Impact of bottled water industry in American everyday life
For the American who is the trader or manufacture, bottled water industry has been extremely profitable especially for the last decade. Entrepreneurs have taken advantage and constructed large multinational companies that make billions of dollars on selling water, product companies simply extract from the ground. The only additional expenses incurred in bottling, slapping a label on the bottle, and selling the ready product at competitive prices.
For the American consumer, convenience is the key factor. Bottled water believed to have taste, and safer than tap water (International Bottled Water Association). One can easily obtain water at any point, at whatever time. Price is not the problem, as the water bottled in bottles of various sizes. The smaller sized bottles are cheaper. Again, there are varieties of bottled water companies to chose from, where one can simply go for the company providing clean, well packaged, and most attractive product to the eye. One can choose from Dasani; a coke company, Aquafia: a pepsi company, Perrier a Nestle company product, Evian, Fiji Water, and hundreds of others bottled water companies.
However, studies shows that numerous bottled water brands contain harmful substances. In fact, Natural Resources Defense Council carried a four-year scientific a third of 103 brands tested contained arsenic and carcinogenic compounds contaminants. Lab results showed that one-third of the water in the bottles exceeded the industry safety standards. This means the over half a million Americans who drink bottled water are at a health risk.
The label claims on a bottle do not necessarily display the chemical content of whatever liquid contained inside. While one would prefer taking bottled water with believe that it has better health benefits, the opposite occurs.
Impact of bottled water industry to the environment
The bottled water industry has minimal environmental footprint. However, the minimal effect subjects the environment to undergo stress. The combined minimal effects have an eventual effect to the environment. The solid waste, gas emissions, and energy consumption form the environmental stresses associated with the bottled water industry.
Solid waste
Solid waste generation starts right from the production, then processing, packaging it also applies during and transportation of the bottled water. Solid waste once again experienced during disposal of the packaging of the bottled water after consumption. Data reported by IBWA members in 2007 showed that the total weight of 1.64 million tons of packaging materials for bottled water. After recycling of containers and packaging's, a net weight of 1.08 million tons of bottled water packaging disposed off in land fields. This presents a threat to the future of the environment.
Gas Emissions
Reports shows that bottled water industries combine to emit 6.8 million tons of carbon dioxide emissions every year. This is an equivalent of 0.08 percent of total United States emissions. This means that production of bottled water affects the environment, contributing to global warming. Further, the trucks used to transport the packed water to the respective joints for sell consume fossil fuel, thus emit harmful gases to the environment.
Energy consumption
Just like any other industry, for bottle water industry to run, it consumes energy. The bottled water industries consume energy sources as natural gas, coal, petroleum, hydropower, nuclear. They also use geothermal, solar, and biomass energy. The bottle water industries consume energy right from production to transportation. According to the IBWA LCI 2007 report, the production, packaging, and transportation consume a remarkable amount of energy (Andrew 9). They account for close to 8757 million gallons of bottled water account for 0.07% of total U.S energy consumption. All forms of energy extracted from the environment, for example, petroleum, and natural gas mined. At some point, these energies are exhausted and indirectly harm the environment.
Conclusions and recommendations
The detailed discussion clearly shows that the bottled water has made American everyday life simple, easy, and more comfortable. Persons, especially those in urban areas easily obtain the clean and trustworthy water at their comfort. However, the disadvantageous impacts on the environment associated with bottled water calls for action. Listed below are the recommendations.
An option for using milk-carton like boxes could serve better, as the packaging is environmental friendly. The milk carton like boxes easily decompose, thus have little or no environmental harm.
Rather the empty plastic containers kept safely and returned to the industry for reuse.
For the fact that issues have risen in doubt of the chemical contents of the bottled water, one can opt to carry own prepared safe drinking water and avoid the bottled water.
The government should enforce strict rules regarding the information provided on the bottled water containers. Adverse consequences enforced, including closure of the bottle water company if found out that it presents false content information.
Solid waste management practices should improve to the extent that no plastic material is disposed. Every bit of plastic material to be fully refined, reprocessed, and reused.
The municipal should treat, and chlorination tap water. They should do this to regain the trust of people that tap water is healthy and safe to drink and it only requires boiling.
Work Cited
ABC News 20/20 Report "Is Bottled Water Better than Tap?" May 6, 2005.
Andrew Ward," Global thirst for bottled water attacked" Financial Times, London (UK), (2006): p. 9
Category Outlook Special Advertising Section. "Bottled Water is Big Business." Convenience Store/Petroleum, Volume 17(5) December 2005.
CSP Daily News "Does 20/20 Report Hold Water?" Convenience Store / Petroleum Online. May 19, 2005.
International Bottled Water Association, Bottled Water: More than Just a Story about Sales Growth." April 13, 2006.
Stuck with your Research Paper?
Get in touch with one of our experts for instant help!
Messenger
Live chat
Time is precious
don't waste it!
Get instant essay
writing help!
Plagiarism-free
guarantee
Privacy
guarantee
Secure
checkout
Money back
guarantee
Get a Free E-Book ($50 in value)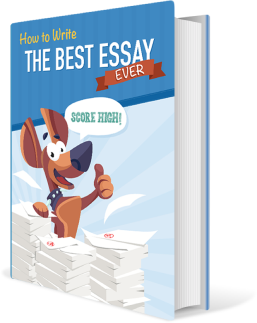 How To Write The Best Essay Ever!