British Mercantile Control of the Colonies, Essay Example
Pages: 3
Words: 714
Essay
This Essay was written by one of our professional writers.

You are free to use it as an inspiration or a source for your own work.
The impression given by Curtis Nettels, writing in the 1950s on the mercantile relationship between England and the colonies prior to the Revolution, is that a careful and scholarly approach is maintained. Nettels's audience was the Economic History Association through the Journal of Economic History, and it seems clear that his intent was to present an academically sound analysis on a relationship so often overlooked by Early American historians.
If Nettels has a point of view or agenda beyond that of tracing the English and American trade interactions, he does not reveal it; there is no discernible bias evident in the work, but rather a step-by-step, and highly practical, recounting of actual circumstances. Most importantly, he refrains throughout from indicating hostilities that would lead to the American Revolution, even as his article so crucially indicates them.
Regarding evidence, Nettels cites certain and important occurrences in law and warfare that shed light on what would be an evolving mercantile partnership. Early, he refers to the Corn Laws, state (British) assistance measures, and the Navigation Acts as vastly instrumental in shaping colonial commerce (Nettels 105). Then, he interestingly remarks on a factor that was both highly unusual and impactful in creating colonial production: the granting of lands by the British to settlers. This is evidence that might escape a less careful eye, but Nettels comprehends how this single action, which provided the British with a colonial, motivated workforce, also set the stage for independent modes of production. Later, the author appears to contradict his own thinking: "No important colonial activity owed its birth or existence to English law" (108); in fact, however, he is merely being true to his larger purpose, which is the examination of that unique and strictly mercantile relationship.
This he does expertly, as he reminds the reader that, for a century and a half, the American colonies enjoyed a mostly productive arrangement with the home state. Initially, American farming and industry seem to have been in harmony with British interests. England enjoyed a new and immense commercial outlet, as the colonies were encouraged and protected. At the same time, and as decades passed and American progress demanded wider arenas for trade, the English began emphasizing more overt authority. As Nettels points out, certain geographic and pragmatic concerns assisted the English in keeping a solid measure of control over the trade of the Colonies. The Chesapeake Bay was a narrow point of commercial entry, and was easily secured by the British, who were not in favor of foreign commercial trade. Then, as the North industrialized and became more assertive, the South was still very much tied to English support and interests. In both North and South, for example, any debt incurred by a colonist forged a lengthy bond of obligation to England (109); consequently, the planters of the Southern settlements, staking vast farms through British credit, were all the more indebted. Perhaps most crucially, English law controlled the South's supply of labor: "Slaves must be bought from English slave traders. The area must depend upon English sources for capital and credit" (109).
Later, the Navigation Acts opened up opportunities for colonial trade that were disastrous for British interests. In the Northern colonies, this translated to a global markets for goods, which placed the British in the uncomfortable position of having to compete for what it considered its own productions (111). The end was certainly set in motion.
If any question is unanswered by Nettels, it is that of his providing a distinctly American perspective on this evolving relationship. Clearly, how the British perceived the circumstances is evident by the measures they took over the years. Nettels does remark on this, offering one of his few, subjective statements: "British policy as it affected the colonies after 1763 was restrictive, injurious, negative" (114). He does not, however, provide a feeling or testimony of what colonial response was, and particularly in the South so completely tied to British rule and interests. The reader does not want Nettels to sacrifice his academic integrity, but there remains a conspicuous lack of colonial reaction to the increasingly oppressive British policies, even of a strictly mercantile nature.
Works Cited
Nettels, Curtis P. "British Mercantilism and the Economic Development of the Thirteen Colonies." The Journal of Economic History, 12.2 (1952): 105-114. Web. Retrieved 17, May, 2012, from http://www.jstor.org/stable/2113218.
Time is precious
don't waste it!
Get instant essay
writing help!
Plagiarism-free
guarantee
Privacy
guarantee
Secure
checkout
Money back
guarantee
Get a Free E-Book ($50 in value)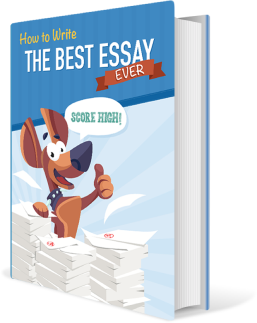 How To Write The Best Essay Ever!