Budapest, Hungary, Essay Example
Pages: 5
Words: 1311
Essay
This Essay was written by one of our professional writers.

You are free to use it as an inspiration or a source for your own work.
I came to America about two and a half decades ago but my first interaction with Americans started in my native place Budapest, Hungary. Being a college student with better English language skills than most Hungarians, I also worked part-time as a tour guide, primarily to English-speaking tourists. It soon became obvious to me that many non-Europeans would be taken aback by rich Hungarian architecture. A fair number of them didn't know that Hungary also has had its fair share of colonial rule along with Austria (American-Israeli Cooperative Enterprise). Non-Europeans and particularly, Americans' lack of knowledge about Hungarian history used to surprise me but now I finally understand the reasons. When we study American history, we often see mentions of British, Spanish, Roman, Greek, Dutch, and Portuguese Empires as well as explorers but we rarely come across anything related to Hungary. This is why sometimes Americans are taken aback by grandiose architecture in Hungary which rivals those of its more popular neighbors such as England France, and Italy. It won't be far from reality to claim that Budapest is the most fascinating city in Eastern Europe.
If you already have visited a fair number of countries in Europe, one of the first impressions you will get in Budapest is that it looks more like Western Europe than Eastern Europe where it is actually located. Budapest was once two cities named Buda and Pest (Britannica Encyclopaedia) but now they constitute one city. For the residents of Budapest, diversity is a centuries old reality and the glimpses of original ethnic groups such as Slavs, Jews, and Turkish etc. can be seen in the modern residents of Budapest.
Hungarian Parliament has one of the most distinctive interiors in the world. The inside of the parliament looks more like a Royal Residence than an assembly hall with long hallways that are decorated with old and red furniture. The most distinctive external feature of the parliament is its tomb-shaped roof whose interior reminded me of the interior of the Sultan Ahmed Mosque in Turkey. This doesn't surprise me because Hungary was once ruled by Ottoman Empire (Turizm.Net) but it is possible that the resemblance may only be accidental since the parliament was only built in late nineteenth century, long after the end of Ottoman rule.
Like their counterparts in Western Europe, Hungarians are not particularly fond of long working hours. Socializing with friends as well as other simple pleasures of life are as important to the residents of Budapest as is work. There are many restaurants and cafes in Budapest with outside sitting facilities because Hungarians enjoy long chats during lunch and dinners. Another popular place to relax is public mineral water baths and Budapest has numerous of them. These public baths are open through most of the year because Budapest has relatively hot climate.
To enjoy the best view of their city, the locals as well as the tourists in Paris go to the Eiffel Tower and in New York, the locals and the tourists flock to the Empire State Building. In order to get the best view of Budapest, one should go to the Fishermen's Bastion which is located near the Danube River on the Buda side of the city. For reader's information, Danube River flows between the ancient cities of Buda and Pest or in the center of modern Budapest. Budapest's Chain Bridge which connects the older cities of Buda and Pest may remind some of the Brooklyn Bridge in New York. Chain Bridge is not as huge as the Brooklyn Bridge but was built before its American counterpart (Bridges of Budapest).
Pest is more modern in feel than Buda and one of the most popular café in Pest is Gerbeaud Café. The café has been in existence for more than a century now and has not lost its luster even once. Close to Gerbeaud Café lies the Hungarian State Opera House. The interior of the Opera House reminds one of the theater performances in historical movies where the well-to-dos sit in private boxes while the rest sit in the halls. The Opera House is worth a visit even for those who don't enjoy opera or classical music, due to its impressive interior which reminds visitors of the opera houses in neighboring Vienna. For those who want to experience an authentic traditional Hungarian music, Gypsy and Hungarian Folk Concert is a must. The music and dance performance involves rhythmic floor tapping, slap dancing, and many unique traditional musical instruments. As far as Hungarian language is concerned, it is most similar to other European languages such as Estonian and Finnish.
Getting around Budapest is fairly cheap and easy because of the city's extensive network of buses, trolleys, and subways. Like many other European cities, Budapest also has historical shopping malls the most popular of which is the Great Indoor Market Hall. One cannot help but notice a great number of sellers selling paprika which is because paprika is an important component of most Hungarian food items. Paprika comes in different varieties such as hot paprika and sweet paprika. There are also many sellers of of sea food and pickles and the upper levels of the Market Hall hosts Hungarian fast food items such as Goulash. Goulash is a Hungarian soup with potato, meat, pork, and beef in it and is seasoned with paprika.
1896 is a very significant year in Hungary's history because it marked thousand years of Hungary as a state. The year was celebrated with the building of a number of monuments many of whom incorporated the number 96 in one or another form. Many buildings were built with staircases having exactly 96 steps. Domes of the buildings were built 96 meters tall (Steves). 1896 also saw the construction of the Heroes Square which is surrounded by two museums. The monument at the square has the statutes of important Hungarian historical figures. The square is popular with kids practicing biking stunts and skateboarding. The square leads to the City Park, the largest park in Budapest and has zoo, a castle replica, the Szecheni baths, and a circus among other attractions.
Another surprise for the visitors is the Great Synagogue which is the largest synagogue in Europe. The interior of the synagogue has great similarities to most of the historical churches in Europe. The synagogue also has a statue titled The Tree of Life which was built in the memory of the Hungarian Jews killed by the occupying Nazis regime. Each metal leaf lists the name of a Holocaust victim (Steves). Besides the Great Synagogue, another must-visit place of religious importance in Budapest is the Matthias Church. The church's interior is decorated with works of two outstanding 19th century Hungarian painters, Karoly Lotz and Bertalan Szekely. The church also hosts organ concerts during the months of July and August (Princz, Banfalvy and Kutor).
The main shopping attraction in Budapest may be Vaci Utca which has modern shops selling designer items. This is the place that was home to the first ever McDonald's restaurant in Hungary and that too during the communist rule. Modern Hungary is a democracy but for most of the twentieth century, the country was ruled by fascist and communist regimes.
While there are lots of enjoyable experiences in Budapest, one should not complete the trip without visiting the House of Terror which is a museum holding artifacts and other historical items from the Nazi and the communist regimes. Hungary is one of the most interesting places in Eastern Europe and a great example of how a mighty empire can decline under communism and rise once again through the power of democracy.
References
American-Israeli Cooperative Enterprise. Hapsburg Monarch. 10 October 2011 <http://www.jewishvirtuallibrary.org/jsource/judaica/ejud_0002_0008_0_08395.html>.
Bridges of Budapest. Chain Bridge. 10 October 2011 <http://www.bridgesofbudapest.com/bridge/chain_bridge>.
Britannica Encyclopaedia. Budapest. 10 October 2011 <http://www.britannica.com/EBchecked/topic/83080/Budapest/9703/Buda-Obuda-and-Pest>.
Princz, Andrew, et al. "Budapest & the Best of Hungary." Frommer's, n.d. 133.
Steves, Rick. Rick Steves' Budapest. Avalon Travel Publishing, 2011.
Turizm.Net. The Ottoman Empire. 10 October 2011 <http://www.turizm.net/turkey/history/ottoman1.html>.
Time is precious
don't waste it!
Get instant essay
writing help!
Plagiarism-free
guarantee
Privacy
guarantee
Secure
checkout
Money back
guarantee
Get a Free E-Book ($50 in value)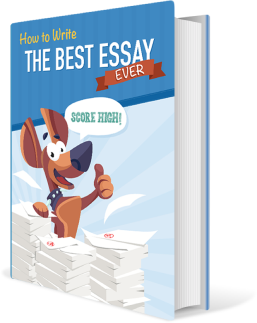 How To Write The Best Essay Ever!