'Bully' Documentary Gets Its Own Documentary on 'Anderson Cooper 360', Essay Example
Pages: 4
Words: 1230
Essay
This Essay was written by one of our professional writers.

You are free to use it as an inspiration or a source for your own work.
Bullying is one of today's most crucial topics discussed not only among youths but also among adults. It could be realized that this problem is being realized by individuals across all ages, thus making a definite insistence in how people deal with their daily lives, alongside having the fear of being bullied. For those who have experienced it, there is nothing sweeter than the promise of being able to take revenge against the person who has done then such occurrence of oppression. At times, it is not the type of bullying that makes this consideration rather extensive, but it is the scars left after the occurrence of the incident that makes a difference on who the victim turns out to be later on.
In the documentary "Bully" by CNN is a wonderful presentation of the different issues that a victim of bullying undergoes. In this more than one-hour presentation of facts and actual experiences of the characters involved in the story, a stirring consideration on how bullies turn out to be bullies is also considered. Hoping to give out a sense of consideration on understanding the plight of both the victims and the bullies and how these situations could be better resolved, this documentary intends to give hope to the victims [imposing that there would come a time when they are able to redefine their paths apart from the bitter experiences they have had to deal with in relation to those who have directly or indirectly bullied them. At the same time, it also provides a sense of voice for bullies, giving their side a chance to be heard; imposing that if the situation is to be resolved, then there is a need for the bullies to be assisted as well. Parental views and role have also been explored in this documentary. The following would be a series of questions answered based on the reflection of the author on what has been watched and learned from the documentary mentioned.
How did the movie make you feel?
It gave me a better idea of what bullying is, how it happens and how it affects the victims. Although I did have my own share of experiencing being bullied, it was nothing like the one shown in the documentary. Truth is, the documentary gave me a more intact understanding over the issue of bullying thus motivating me to be a part of the movement that campaigns against it.
Was there anyone in particular in the movie that you identified with…parent, child (bully), child (bullied)?
The child being bullied was someone I identified well with. In watching the whole presentation, one thing stuck into my memory, that when it comes to be being bullied, being able to fight back is something that everybody wants, but only a few really understands. In the documentary, it was the involvement of the reporter that made quite a distinct difference. There have already been several documentary presentations made to define bullying and to get the attention of those who may have the capacity to change matters for the best. Addressing the capacity of the parents to make a difference to the matter was one considerable step that the reporter took into account that gives the presentation as sense of capacity to rather create an improvement especially on how the viewers are motivated to make something out of what good they could contribute to the lives of those who are being victimized by such instances of bullying.
The parents' role in the picture also took a deep sense of impact on me. I realized that if the parents took earlier concern on the situation, became more open with their son [who was being bullied but was keeping it covered apart from their knowing], then issues of bullying would be better understood and managed. Most of the time, it is the absence of parental assistance that makes the situation even worse. Youngsters facing such challenge from wherever they are or from whoever they receive it from, survive better when they know they have parents they can rely on. Definitely, this sense of understanding is one point of concern that parents need to give specific attention to. How many hours do they actually spend talking to their children trying to know their situation and aiming to be involved in their lives? While youngsters may feel invaded when parents take such steps, those who are able to understand what their parents are doing know that they are gaining the protection they need; thus strengthening them to face life's adversities.
What is the school's responsibility, both legal and ethical?
No child should face bullying on their own. The baggage that it leaves a person from the point of being bullied to the point of having the need to get over the event is not an easy issue to take lightly. Relatively, it could be noted that through time, when such concern is not addressed, it becomes a mark in a person that may affect the way he sees life or deals with problems as well as people who might serve as his stressors. Those who are not able to take a stand against their bullies are the ones who are often given lesser chance on surviving life in later years. Considerably, the consideration over what makes a bullied victim stronger becomes the main concern of the documentary.
The school, in this case had the need to protect the child [as a promised part of their responsibility not only to the student but to the community as well]. It was their legal responsibility to give protection to every student under their care. It was their ethical responsibility to make sure that as the child's second family, the administration should look to it that they are living in an environment that best provides what they need.
Conclusion
True, bullies have their own problems too. Giving the victims an idea of such situation empowers them on how to understand and handle their own plight once they realize that they are already being bullied. Considerably, it could be understood that when it comes to making a difference in their own lives, victims ought to know what they are facing, thus allowing them to plot an effective way of facing such conditions. The real consequences of bullying could be further measured through determining the effects that the situation leaves a person with; has it made him stronger or did it leave him to develop depression, fear and other common problems that are often creating a definite impact on how the individual ought to face life's bigger challenges than bullying.
This documentary, as a whole, calls for communal reaction and response to the issue. Bullying is not just a simple issue to be set aside. It is a serious concern that needs to be addressed by parents, teachers, friends and all other individuals surrounding a person experiencing it. As for those who may be surrounding a bully [or even a young individual who is developing into one], it is rather best for them to take note of the capacity they have to change matters through giving thorough assistance that could impose a better sense of development into determining the course of change that needs to be addressed in lieu of fixing the issues and fixing lives all at the same time.
Work Cited
The Huffington Post. 'Bully' Documentary Gets Its Own Documentary On 'Anderson Cooper 360'. http://www.huffingtonpost.com/2013/02/28/bully-documentary-anderson-cooper_n_2784778.html. (Retrieved on October 8, 2015).
Time is precious
don't waste it!
Get instant essay
writing help!
Plagiarism-free
guarantee
Privacy
guarantee
Secure
checkout
Money back
guarantee
Get a Free E-Book ($50 in value)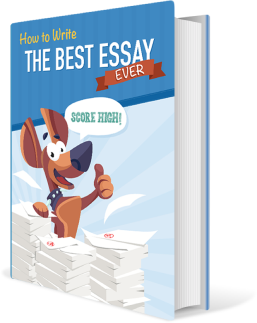 How To Write The Best Essay Ever!