Business Communications, Essay Example
Pages: 3
Words: 955
Essay
This Essay was written by one of our professional writers.

You are free to use it as an inspiration or a source for your own work.
Article Summary
The biggest food Pizza Chain, 'Pizza Hut', is challenging the sandwich market. It aims to compete with the likes of Subway with a new sandwich named 'P'Zolo'. Pizza Hut is aiming at selling single pieces for $3 or two for $5 which competes with the average subway price of $5. The campaign is being spearheaded by the Martin (advertising) Agency in Richmond VA. The aggressive marketing campaign is aimed at taking a lucrative share of the sandwich and sub market. This is not the first time that Pizza Hut has tried to enter this market space. This latest campaign is based upon market research that suggests the timing is now right for Pizza Hut to try an aggressive entry into this market space.
The Chief Marketing Officer of Pizza Hut stated that most of their customers tend to be young adult males. The P'Zolo is aimed at filling the consumer gap of providing a sandwich that is best described as an everyday sandwich. The recognise the strong market and consumer lead that the likes of subway have gained in the market place. Pizza Hut feel confident that with bold advertising and marketing strategies, together with a quality product, they can make space for the demand of the P'Zolo sandwich. In that regard the firm will create a National campaign backed up by the strength of its international marketing strengths and capabilities.
The Marketing campaign for P'Zolo will embrace all the modern commercial technology at its disposal, including that of Facebook, TV campaigns, Ads online and free samplings of their product. Pizza Hut is clearly focusing on capturing a slice of the Subway market . Subway have responded by saying that 'imitation is the most sincere form of flattery' they are pleased to see others trying to compete as it helps stimulate the market place and they remain confident in the value of their own product.
Executive and Employee Reaction
Pizza Hut Reaction
Pizza Hut Employees and Executives would view this as merely diversification and expansion of their core service offering i.e. making and selling Pizza's. In this sense it offers them an additional service line to its established customer base. The main concern is in protection of its brand leader and not to diminish the market place for Pizza's by diverting from its core service offering. Nevertheless, anything that will drive more customers to its retail outlets is for the most likely to be viewed in a positive manner.
The Executive just see this as gaining additional market share into an area of the market they believe that they will be able to compete in. Pizza Hut has deep pockets when it comes to funding advertising campaigns and they feel with the right promotion they can take a slice of this market place. Pizza Hut believes that it has a product that can compete strongly with Subway and they can offer diversity to its already established large customer base.
So overall the reaction to the introduction of P'Zolo is for the most likely to be a positive one.
Subway Reaction
It would appear that Subway is not worried by increased competition from Pizza Hut. They state that they have a distinct product service offering, their product is supported by a loyal customer support base and they have more diversity in their product offering. Overall competition tends to stimulate the market. The $5 footlong sub is an established $4 billion brand product and ranked highly on the top of fast food brands. The high advertising campaign proposed by Pizza Hut can only stimulate the sandwich market and prices remain healthy and competitive for the two products.
Subway Executive see this as attempting to emulate or copy their customer service model and as such an endorsement of what Subway is doing as a successful business. Subway believes that it knows and understands its own customer base and has a flexible model that will continue to support diversity and quality in its subway product offering.
So in essence the Subway reaction is positive towards competition feeling confident in its own product service offering and distinction from the competition.
Conclusions
Pizza Hut see the introduction of P'Zolo sandwich as a means of capturing a slice of the luncheon sandwich market. In this sense it is seen as creating more diversity in their product service offering. The hope is to use the power of their national marketing strategy in order to wedge open a slice of this lucrative market away from the likes of McDonalds and Subway. They have introduced a competitive marketing price for their product and clearly focused upon trying to prise away business from Subway. The aim is to try and develop a product that outperforms the Subway product in terms of quality and better value for money. Pizza Hut opens to create a new brand image that will be recognized as uniquely their own and hopefully drive in more customers to their national retail stores.
It would appear that the market can sustain the threat of new entrants and that Pizza Hut could expect a reasonable share of what after all is an expanding market. It is unlikely in the short term that this will seriously impact Subway sales as they do offer a different product, have an established loyal customer base and create diversity in the product service offering. So in essence the market has space for both of these products. Pizza Hut also has the largest national chain of stores and is second only to McDonalds. As such it is natural for them to try and diversify in order to try and obtain increased market share. Although the Pizza Hut marketing campaign may be an effort to dent Subway sales it is far more likely to find its own level and market share within this lucrative area.
Time is precious
don't waste it!
Get instant essay
writing help!
Plagiarism-free
guarantee
Privacy
guarantee
Secure
checkout
Money back
guarantee
Get a Free E-Book ($50 in value)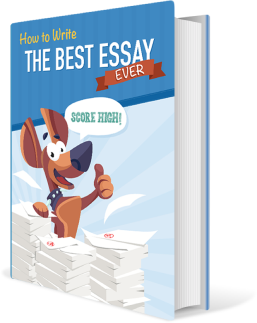 How To Write The Best Essay Ever!