Home
/
Research Paper
/
C.S. Lewis and the Lion, the Witch, and the Wardrobe, Research Paper Example
C.S. Lewis and the Lion, the Witch, and the Wardrobe, Research Paper Example
This Research Paper was written by one of our professional writers.

You are free to use it as an inspiration or a source for your own work.
Literature does not just arrive for us to read in a pure unchanged state. By its very nature it must be delivered to us through the medium of an author. That author creates the work and therefore will always leave a personal stamp on the themes and topics explored in each piece. This could include autobiographical reflections on the author's life or just the examination of subjects the author had a curiosity for. This characteristic of literature can be found in children's literature as well with one such example being The Lion, The Witch, and The Wardrobe. Author C.S. Lewis works in many themes from various mythologies he had picked up during a childhood in Northern Ireland while also featuring inspiration from his later life in 20th Century England.
The Lion, The Witch, and The Wardrobe is the most famous work by Lewis and perhaps one of the most famous children's novels ever written. It was the first of a seven part series known as The Chronicles of Narnia, for the fantasy land where the series almost entirely takes place. It begins with four siblings, Peter, Susan, Edmund, and Lucy who find themselves in Narnia after being transported through a wardrobe. They find a world ruled by the White Witch of Narnia who has thrown the world into never ending winter. The children meet a lion named Aslan, who is seen by many as the true king of Narnia and whom they come to side with. That is except for Edmund who was earlier enchanted by the witch via Turkish Delight. While Edmund comes to reject the witch ultimately, he is seen by her as a traitor which carries a death sentence in Narnia. Yet, Aslan reaches a deal with her in which he can be killed for Edmund. Aslan is killed by the witch's followers and Susan and Lucy remain with his body throughout the night. Aslan rises from the dead the next morning, frees the prisoners of the White Witch before killing her and leaving the children to rule Narnia through adulthood until they stumble back through the wardrobe once again as children (Lewis).
Lewis was born in Belfast, today a part of Northern Ireland, just before the dawn of the 20th century. His childhood was spent attending a number of boarding schools in Ireland, where he was raised in the Anglican Church. He briefly rejected religion during a period where he became very interested with different mythologies including Irish, Norse, and Greek. As an adult he went to England to study and then later teach at Oxford University. During this period, Lewis left his studies to enlist in the army and served in France during World War One, where he was depressed and homesick for most of his service. When he returned to Oxford, Lewis made great friends with another famous fantasy author J.R.R. Tolkien who influenced Lewis and ultimately convinced him to once again embrace religion (Green and Hooper).
The most obvious mythology present in Lewis's work is Christian mythology and specifically the story of Christ himself. Aslan is a figure very similar to Christ and is referred to as the son of the Emperor-Over-the-Sea, an obvious parallel to Christ's status as the Son of God. His characteristics are very Christ like as he is presented as a wise and powerful yet entirely good figure in the book. However, it is the story he goes through that most closely resembles the story of Jesus. Aslan sacrifices his own life to amend for the sins of Edmund, saving him in the process. After he is killed, Aslan is resurrected and goes to the White Witch's castle to free all of her prisoners. This specifically alludes to Christ's Harrowing of Hell between his death and resurrection which according to some interpretations let dead souls escape hell. Lewis was likely keen to tell this story in such a way as to be a more accessible introduction to the central story of Christianity for children.
With Aslan as the Christ like character in the novel, the White Witch can be seen as the Satan figure. For one, her feeding Edmund the Turkish Delight is seemingly a reference to the original sin, where Satan convinced Adam and Eve to eat from the forbidden tree. In the aforementioned allegory to the Harrowing of Hell, the witch and her prisoners represent Satan and the damned. The witch is also the representation of all that is evil in Narnia, the same role Satan plays in Biblical tales. She manages to put Narnia into a spell of constant winter, a representation for lack of life, putting the witch opposite to God, the provider of life.
Yet, despite his devotion to Christianity when he wrote the novel, Lewis was still someone greatly familiar with a number of different mythologies that also come to inspire this work. In fact the first character, a faun, introduced in Narnia comes from Greek mythology. The faun was a half human-half goat from represented by Tumnus, who first meets with Lucy when she initially comes through the wardrobe. Along with wooded creatures such as the faun, there are centaurs, dryads, and naiads in scenes where the children go through woods during their journey. The White Witch herself is half giant, a race found often in Greek mythology (Harrison).
Some basic themes from many mythologies appear in Narnia such that it is difficult to tell whether Lewis is alluding to their presence in Biblical texts or other ancient religions. One of the dominant themes in The Lion, The Witch, and The Wardrobe is the never ending winter The White Witch has created in Narnia. Throughout most mythologies winter is associated with death, which puts this long winter opposite the sun and providers of life. One feature missing from the winter in Narnia is the traditional winter festival held by many belief systems, such as Christmas in Christianity. It is only with Aslan's victory over the witch that it returns to Narnia. On top of that it features in Aslan a true hero's journey a theme dominant in many different myths including Celtic and the story of Jesus.
Children's books often take place in fantasy worlds unrecognizable from our own, and outside of a brief introduction and ending in the English country side, The Lion, The Witch, and The Wardrobe follows this tradition. This focus on a different plane of existence may be seen as an escape from our own due to some unpleasantness experienced by the author. The experiences of C.S. Lewis during this time certainly could be seen as support for this theory. Lewis began work on the book during 1939 while living in England that was at war with Germany. Coupled with his own negative view of military experience, it seems likely Lewis would have seen the conflict as a depressing state of events. It is interesting that in the book, the children come to the world of Narnia while literally escaping the war. Initially they are living in London, but leave for the countryside to avoid Nazi bombing where they are transported to Narnia through the titular magic wardrobe. Throughout the book, there are many references to the queen as the false or fake queen of Narnia. It can possibly be interpreted that the theme of her as an illegitimate ruler of the land was tied to Lewis's Ireland during his lifetime. C.S. Lewis was born in Belfast in 1898, which was at the time was the center of the debate between republicans and unionists in Ireland. This was because the island was under Queen Victoria of England. He grew up in Ireland before spending his professional life in England. While the White Witch is clearly a Satanic figure as opposed to a metaphor for Queen Victoria, perhaps his upbringing in a land with a monarch that many rejected influenced this section of the novel.
Lewis's most famous book has been influenced by his life in a number of different ways. For one, Lewis's belief in Christianity then rejection followed by a rebirth in his Christian thought serve as motivation and inspiration. Teaching children the story of Christ in a more accessible way certainly could have appealed to such a strong Christian as Lewis. On top of that, the various mythologies he learned during his life all come to feature in the tales of Narnia somehow. Finally, themes in the book are drawn from the real life political contexts that Lewis wrote them in.
Works Cited
Lewis, C.S. The Chronicles of Narnia. New York: Harper Collins Publishers, 2005
Roger Lancelyn Green & Walter Hooper, C. S. Lewis: A Biography. Fully revised & expanded edition. (2002)
Harrison, Juliette. "The Domestication of Classical Mythology in the Chronicles of Narnia."New Voices in Classical Reception Studies 5 (2010). Print.
Stuck with your Research Paper?
Get in touch with one of our experts for instant help!
Messenger
Live chat
Time is precious
don't waste it!
Get instant essay
writing help!
Plagiarism-free
guarantee
Privacy
guarantee
Secure
checkout
Money back
guarantee
Get a Free E-Book ($50 in value)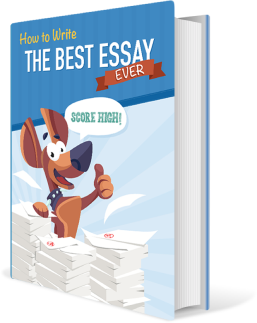 How To Write The Best Essay Ever!