Home
/
Research Paper
/
California Cuisine: Rationale, Development, and Chefs, Research Paper Example
California Cuisine: Rationale, Development, and Chefs, Research Paper Example
This Research Paper was written by one of our professional writers.

You are free to use it as an inspiration or a source for your own work.
There is no real way to define California cuisine without also revealing the ideas behind its presence and popularity. The development of this cuisine is, in a sense, the rationale for it. More exactly, all the elements going into the composition of the state itself have become essential components in the cuisine. For example, the size of California and its position as coastal allows for a greater variety of microclimates than most other states possess. There are wet, chilly, forests in the north, and tropical terrains not far below. The state also uses the largest irrigation system in the United States, so even desert regions become farming arenas. Simple, no other state is as agricultural as California, or tops its agricultural output in sheer size. Then, apart from quantities of production, there is the dramatic factor of variety. As soils and climates vary greatly throughout the entire state, this allows for farming on a level no other state can achieve. In California, beef is raised as abundantly as tropical fruit, and the shifting climates then permit a perpetual availability of seasonal goods throughout the entire year. The development of a cuisine based on seasonal produce and fresh ingredients, then, is a logical development (Nenes, 2006, p. 385). That is certainly one of the key components in the cuisine of California.
Historically, California was long under heavy Spanish influence, and that inevitably translated to earlier forms of its cuisine. Then, the state's actual geographic placement has always invited two other influences, the Asian and Mexican. California borders Mexico, so that earthy cuisine has long been favored by Californians and Mexican street food is virtually synonymous with Californian fast food. Far more subtle and more diverse are the Asian elements. Beginning in the late 20th century, these Asian influences virtually exploded in the state, and then spread to the rest of the country. Chinese, Japanese, Korean, Vietnamese, Thai, and Laotian chefs continually make prominent names for themselves, usually in the cities of Southern California (Feinstein, 2009, p. 37). It may be argued that California introduced the concept of fusion cuisine to the rest of the country, as these Asian styles became blended with those of American cooking.
If there is, however, a separate rationale behind California cuisine, it is one that traces to France. The California style of cooking was very much developed to echo nouvelle cuisine, and it could be argued that both cuisines are mirror images of one another. The French style, which became very popular in the U.S. in the 1970s and 1980s, is based on the same principles guiding the Californian. Fresh and seasonal foods are used, but also in a minimal way, to give the body only the nutrition it requires (Dickey, 2005, p. 42). Nouvelle cuisine emphasizes that simplicity is the key to fine dining; sauces are not heavy or especially complex, and the entire style was developed as a counter to traditional, French haute cuisine, which stressed rich, fatty dishes. In nouvelle, less is always more, and this is a culinary ideology very much at the heart of California cooking. This is based not only on a dedication to freshness of product, but to real health concerns. The California reputation for pursuing fitness is very much tied to its cuisine. As the nouvelle insists on not over-feeding the body, the California cuisine restates the maxim in American terms. Ultimately, the rationale behind California cuisine is a commitment to healthy, fresh, seasonal ingredients prepared in a way that is clean, light, and never overwhelming to the palate or the body.
Chefs and Other Developmental Factors
If any two chefs may be said to best represent California Cuisine, they are Alice Waters and Wolfgang Puck. The pair is remarkable, also, in that each is associated in the public mind with surprisingly different approaches to food and cooking. Waters, for example, is usually credited with the actual creation of the California cuisine concept, if not deliberately. Since the 1971 opening of her Berkeley restaurant, Chez Panisse, Waters has become identified with cooking based upon using only fresh, seasonal ingredients, and in ways reflecting different ethnic approaches. Then, and in keeping with California cuisine, she was among the first chefs to emphasize simplicity, as she has become equally identified with promoting organic farming and sustainability (Gottberg, Horngren, Lenhart, McKinney, & Miller, 2000, p. 219). Waters is very much personally responsible for encouraging a national appreciation for California cuisine, as she also exemplified the liberal ideology of the state in another way; she led the way for a new generation of female chefs, one differing from the Julia Child type. As her cuisine reflects modern appreciations for nutritious food, her presence in the industry has opened the door for untold numbers of aspiring female chefs.
As for Wolfgang Puck, it may be that no celebrity chef has ever reached his degree of actual "celebrity". While acknowledged as a skilled and highly talented chef, it is Puck's personality and branding of himself that has made him iconic as a California chef. He is notorious for his energy and sense of fun, but his greater contribution to California cuisine is his insistence on making it a truly international one. Basically, there is no ethnic or cultural taste Puck does not make use of in his creativity. At his Patina in Los Angeles, the menu reflects Puck's Austrian and German roots, and Puck frequently refers to Apple Strudel as his personal favorite dish. However, he also turns to French, Asian, and island cuisines. Interestingly, and perhaps in a very "Californian" way, Puck shares a certain kind of dish with Waters: elaborate pizzas (Gottberg, et al, 2009, p. 220). As Waters was one of the first chefs to add goat cheese and unusual vegetables to pizza, Puck famously served his with duck. Between Waters and Puck alone, the face of California cuisine has become known as one that is eclectic, free-spirited, experimental, culturally diverse, and committed to freshness and quality of product.
References
Dickey, J. D. The Rough Guide to California. London: Rough Guides.
Feinstein, S. (2009). Uniquely California. Chicago: Heinemann Library.
Gottberg, J., Horngren, B., Lenhart, M., McKinney, J., & Miller, S. (2000). California: Las Vegas, Reno, Baja California. Walpole: Hunter Publishing Co.
Nenes, M. F. (2006). American Regional Cuisine. Hoboken: John Wiley & Sons, Inc.
Stuck with your Research Paper?
Get in touch with one of our experts for instant help!
Messenger
Live chat
Time is precious
don't waste it!
Get instant essay
writing help!
Plagiarism-free
guarantee
Privacy
guarantee
Secure
checkout
Money back
guarantee
Get a Free E-Book ($50 in value)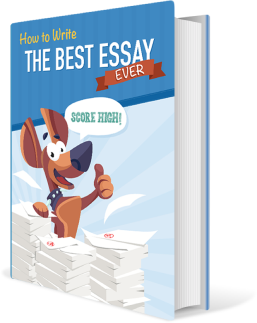 How To Write The Best Essay Ever!