Capital Punishment – Right or Wrong, Research Paper Example
This Research Paper was written by one of our professional writers.

You are free to use it as an inspiration or a source for your own work.
Capital Punishment has been a long time moral and ethical dilemma in society. There are varying opinions, and while both sides made valid points, it does not have a black or white solution. With crime being at an all-time high, many are suggesting that the Judicial System is not pursuing Capital Punishment enough. On the flip side of the argument are those that suggest that putting someone to death is not a moral thing to do, especially when it is possible for an individual to be wrongly convicted. These points make the topic an even more debated one and have most of society split on feelings, beliefs as well as their political stance. This paper will explore Capital Punishment as a moral dilemma, detailing the moral and ethical viewpoints from both sides of the argument.
Who Should Die
There are currently 34 states that allow for Capital Punishment as an option for crimes committed against others. One of the most controversial issues is who should die and who should be spared for the crime that they committed (ACLU, 2012). There are commonly many defenses and in some cases, excuses, for those that have committed a crime. Of those defenses, one of the most common is mental issues that were caused by a poor childhood, abuse or possibly even the influence of drugs or alcohol. While the decision would be easy to make for a criminal that was a cold blooded killer and readily admitted that he intended to commit the crime and had no regrets for his actions. The ethical dilemma comes into play for the person is sorry for what they have done, or actually have some type of mental disability that may have led them to act without truly understanding the extent of their actions. This makes it difficult and leaves those in favor of Capital Punishment advocating that the person will likely commit the same type of crime if they are allowed free. On the opposite side of the debate are those that suggest that people make mistakes and the state should not engage in killing to rectify the problem.
Rehabilitation versus Death
When a person is sentenced to a prison sentence, they are supposed to undergo a rehabilitative process. In some cases inmates are able to learn a better way and begin to recognize the errors or flaws that led them to the crime in the first place. Those against Capital Punishment advocate that individuals can get counseling or other educational services that would make them a better person (ACLU, 2011). They also suggest that it is morally wrong to kill another person regardless of their actions or afflictions. It is not uncommon for opponents to cite the Bible or other religious teachings to refute the death sentence. Those for Capital Punishment suggest that people should pay for their wrong doing and be held accountable for their actions. These individuals work more toward thinking of the family and how the criminal's actions affected their lives. This mentality is more of an eye for an eye, which suggests that harsh punishment is in store when a person commits a heinous crime. While it is a heated debate it is easy to see that both sides have good points. This makes it difficult for the state and judicial process to make a hard fast decision. Many politicians and political figures are also caught up in the debate and have to take a side or stance on the controversy, which proves to be quite difficult.
Inhumane Treatment Of Human Life
Sentencing someone to death and the manner by which they are put to death is controversial enough, but then there are sometimes conflicting opinions about the manner of death. There are two current methods used for execution throughout the United States. One is by lethal injection, where a combination of lethal drugs is injected to the individual. The combination contains a sedative, potassium solution and drug to paralyze the muscles throughout the body. A doctor is usually not the person that injects because a doctor is supposed to save people's lives, not end them. Instead a nurse or other prison worker is the one that injects the lethal combination. Opponents of death in this manner have pointed out that sometimes things go wrong and it is considered to be inhumane treatment. In one case, Romell Broom was sentenced to death by lethal injection in Ohio for rape and murder (Slevin, 2009). The problem came when the prison worker was unable to find a vein, after hours of trying the execution was placed on hold. According to those present, Broom was in pain and was fully aware of what was happening. There have also been other cases where the medication did not work and the individual was subjected to violent seizures and suffocation because of an inappropriate administration of the medication or reaction (Reynolds, 2009). The electric chair is much the same and many suggest that electrocuting someone is painful and not appropriate for human life. Again there are two legitimate convictions here, dying in this manner, especially if something were to go wrong could be horrible. However on the flip side, the proactive individual suggests that the individual deserves to die regardless of the manner, for their actions and the pain that they inflicted upon the victim, family and society as a whole.
Wrongful Execution
One of the leading concerns with the Capital Punishment is that an innocent person may be put to death for a crime that they did not commit. Those in favor of Capital Punishment note that the judicial system gives a fair trial and is able to be reasonably certain that the individual is guilty. While the Judicial system does provide a fair trial for all, there have been documented wrong convictions throughout history (ACLU, 2011). It would be terrible to subject a person to the death penalty and then later find out that they were wrongly convicted. The mistakes and wrong conviction stance is what opponents suggest is unacceptable. They claim that it is better to set a guilty man free than convict or kill an innocent man. Now some might argue that earlier times in history did not allow the certainty that the judicial system has today. With technology like DNA and other proof, in most cases it would be difficult to wrongly convict a person of a crime that they did not commit.
While the chances of solving the problem or providing a clear cut solution are slim, it is possible to have a happy medium. Both sides have valid points and when thought about make good sense. Possibly the solution lies in choices of the individual that has been convicted. Some of these individuals that have been convicted may choose the death penalty over life in prison. This would allow Capital Punishment to remain a viable option; however it is not something that is imposed on them. This would resolve the conflict and also provide silence to the highly controversial debate in public. If a person chooses to end their life based on the crime that they have committed, they would be allowed to do so. This would help cease the arguments of whether or not the actions are humane and also provide an option for the court system. Now some may still argue about the individual having a say about their own future, in light of committing their crime, however not everyone can be satisfied on every argument. It is important to give the public some peace and also work for a greater good. Some advocacy groups work toward being right, rather than finding a viable solution to the problem.
In conclusion, there are several factors and points of view to consider in the Capital Punishment debate. This dilemma is truly based on moral and ethical principles because there are religious and basic human values involved. The two opposing groups will likely not find solace and be able to contently agree with one another for obvious reasons. The key lies in finding the best possible solution for society in general. While it is essential that crime is not allowed to run rampant in the streets, it is also important to consider the value of human life. Now that value is both for the individual committing the crime and also the victim. Value must be weighed on a case by case basis and if the accused were allowed to choose Capital Punishment it could feasibly rectify much of the argument between the two groups. While it is a difficult situation all together, there is a middle ground that can be found.
References
"American Civil Liberties Union." American Civil Liberties Union. 3 Oct. 2011. Web. 12 May 2012. <http://www.aclu.org/capital-punishment/death-penalty-questions-and-answers-september-2011>.
Reynolds, Dean. "Problems with Lethal Injection." ABC News. ABC News Network, June 2009. Web. 12 May 2012. <http://abcnews.go.com/WNT/story?id=130959>.
Slevin, Peter (October 12, 2009). "Execution Methods Examined". The Washington Post. http://www.washingtonpost.com/wp-dyn/content/article/2009/10/11/AR2009101100502.html?hpid=moreheadlines. Retrieved May 12, 2012.
Stuck with your Research Paper?
Get in touch with one of our experts for instant help!
Messenger
Live chat
Time is precious
don't waste it!
Get instant essay
writing help!
Plagiarism-free
guarantee
Privacy
guarantee
Secure
checkout
Money back
guarantee
Get a Free E-Book ($50 in value)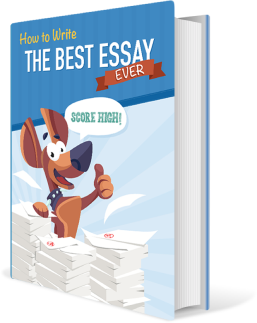 How To Write The Best Essay Ever!