Causes and Effects of AML, Essay Example
Pages: 2
Words: 674
Essay
This Essay was written by one of our professional writers.

You are free to use it as an inspiration or a source for your own work.
Acute myeloid leukemia (AML) is a blood cancer that occurs when precursor cells that would eventually develop into white blood cells before cancerous. This disease impacts about 3000 children in the United States every year. It is important to understand the causes and effects of this illness because this will allow doctors to work with risk groups to help prevent the disease and to catch it early using an understanding of symptoms. [1] Genetic and environmental factors lead to the development of AML. Genetic factors include heredity of oncogenes and environmental factors include exposure to carcinogens. The effects of the disease include dizziness and death. ]2[ This essay will discuss the causes and effects  of AML that can be used to help provide preventions and treatments for individuals at risk for AML.
One major cause of leukemia is genetic factors related to the disease. AML is most common in juveniles, which indicates that they received genetic mutations while in the womb. Some connections have also been made to show that disease genes are passed from the parent. [2] Understanding the genetic causes of AML is beneficial because it will help scientists determine cures to treat the underlying genetics of the disease.
A second cause of AML is environmental factors that cause mutations. Exposure to radiation and being exposed to medications or other factors that suppress the immune system are related to this problem. When radiation occurs, it damages DNA, making leukemia genes. Exposure to factors that impair the immune system means that the body can no longer fight cancer cells on its own, so these infected cells will grow more quickly. [3] It is important to understand these causes because people can avoid environmental factors to reduce the risk if getting this disease. Since genetic factors can't be avoided, it is important for people to know if they have the disease genes. Therefore, cancer can be detected early.
There are many effects associated with AML. Individuals with the disease have weaker immune systems because they cannot make white blood cells, so they often become dizzy or nauseous. Individuals with weak immune systems become dizzy as a consequence of increased susceptibility to disease, and the symptoms related to these bacteria and viruses. Next, there is a high likelihood of death from disease related complications, which includes organ damage due to the buildup of blood cells. When blood cells build up, they interfere with the normal functioning of organs, which can result in eventual organ failure. The five-year survival rate for the disease is 25%, meaning that only a small portion of people with AML will be alive during the five years following their diagnosis. It is necessary to be aware of the effects of AML to help reduce the severity of symptoms and prepare these individuals for end of life care. [4] For example, nurses could provide AML patients with medications to treat their dizziness and related symptoms.
In conclusion, it is important to understand the causes and effects of AML. Causes of the disease include genetic and environmental factors. Genetic influences cannot be avoided, but environmental factors can. The effects of AML are typically dizziness and death. Understanding these effects are important because it is helpful to provide good care for disease symptoms for these individuals during their lives and help them prepare to have a high quality end of life experience and to help provide support for their loved ones as well.
References
Viana M, Cunha K, Ramos G, Murao M. Acute myeloid leukemia in childhood: fifteen-year experience in a single institution. Jornal de Pediatria 2003; 79(6): 489-96. http://jped.com.br/artigod etalhe.aspx?varArtigo=1108 (accessed11th September 2015).
American Cancer Society. Leukemia – Acute Myeloid. December 2014 [cited 2015 Nov 19[; Available from: http://www.cancer.org/cancer/leukemia-acutemyeloidaml/detailedgui de/leukemia-acute-myeloid-myelogenous-what-causes
American Cancer Society. What are the risk factors for childhood leukemia? April 2015 [cited 2015 Nov 19]; Available from: http://www.cancer.org/cancer.org/cancer/leukemiainchildren/detailedguide/childhood-leukemia-risk-factors
University of Rochester Medical Center. Can I Survive AML? What is my prognosis? November 2014 [cited 2015 Nov 19]; Available from: https://www.urmc.rochester.edu/encyclopedia/content.aspx?ContentTypeID=34&ContentID=BAMLD5
Time is precious
don't waste it!
Get instant essay
writing help!
Plagiarism-free
guarantee
Privacy
guarantee
Secure
checkout
Money back
guarantee
Get a Free E-Book ($50 in value)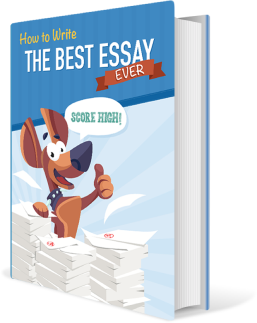 How To Write The Best Essay Ever!