Centuries of Childhood Analysis, Essay Example
Pages: 3
Words: 815
Essay
This Essay was written by one of our professional writers.

You are free to use it as an inspiration or a source for your own work.
In his discussion in Centuries of Childhood about how children have been depicted in artwork throughout the centuries, Aries argues that the evolution of such depictions parallels the manner in which children were generally perceived. At the core of his argument, Aries asserts that the very concept of childhood itself –as we know it today- did not begin to emerge until roughly the 17th century. There are traces of the nascent development of the concept of childhood to be found in works of art dating back as early as the 13th century, but the notion of childhood as a definitive and distinct period in human development, and the idea that children were distinctive, individual persons imbued with an immortal soul, is a relatively recent development.
Aries' work has been parsed and studied extensively in the decades since it was first published, with some critics assailing the fundamental premises of his argument. King (2007) notes that Aries contention that "high rates of infant and child mortality discouraged parents from investing emotionally in children" has been decried by many contemporary readers. This lack of emotional investment, Aries posits, is the reason why so many works of art over so many centuries depicted children indistinctly, inaccurately, or sometimes not at all. As the rates of infant mortality declined, an inverse shift in the prolificacy and accuracy with which children were depicted took hold.  King notes that there is at least some evidence that this is true, while also noting that there were no universally-applicable standards for how children were treated in the Middle Ages; then, as now, there were marked differences to be found along demographic lines.
What King's review does support unequivocally is the "historicity of childhood" (2007), or the idea that ideas and beliefs about childhood have evolved and developed over time. Vann (1982) discusses Aries seminal work by framing it as one that had its own "childhood" –i.e.- when it was first published- and developed through adolescence and into adulthood as it seeped into the public consciousness and began to reshape the manner in which the concept of childhood was perceived. Aries' work not only changed the way people thought about childhood, it changed the way people thought about the idea of thinking about childhood. As Vann frames it, the manner in which children and childhood were perceived at the time Aries' work was published may have differed greatly from the manner in which they were perceived in earlier centuries, but little, if any, thought had ever been given to those differences, or to why they may have changed over time.
Aries' work may have opened the door to conversations about children and childhood that had previously been unspoken, but he was the object of significant criticism as well. Wilson (1980) discusses the attacks on Aries' work by Lawrence Stone, who asserted that both its methodology and conclusions were "flawed." Others, according to Wilson, leveled similar criticisms, charging Aries with using "inadequate evidence" and reaching erroneous conclusions based on such evidence. Wilson effectively summarizes Centuries of Childhood as having two main co-arguments: the first is that there are significant swaths of history from which there is a dearth of evidence that is useful in understanding how childhood and children were perceived in those times; the second is that there was a marked shift in the cultural ephemera that provided evidence about the nature of childhood in the 17th century, and this corresponded to the birth of the contemporary concept of childhood.  In framing Aries' discussion in this manner, Wilson helps readers set their bearings, and weigh what Aries posited against the evidence and discourse on the matter that has been unearthed and discussed in the intervening decades.
What makes Centuries of Childhood so fascinating is the manner in which it prompts, rather than answers, questions. A cursory glance at Aries' discussion about how children have been depicted in artwork over the centuries shows a distinctly westernized bias, and offers what can only be described as a limited, or even narrow, window into the broader subject. The absence of evidence in such artistic depictions is not evidence of absence; it does, at best, reflect how cultural and social conditions were depicted by those who were in the business of creating such depictions. Concomitantly, however, it must be acknowledged that the evolutionary shifts discussed in Aries' work can be traced and verified at least to some extent. Centuries of Childhood is an understandably compelling work, and it serves as a conceptual locus for an ever-expanding field of study that remains influenced by and indebted to it.
References
Arie?s, P. (1962). Centuries of childhood: A social history of family life. New York, NY: Random House.
King, M. L. (2007). Concepts of Childhood: What We Know and Where We Might Go.Renaissance Quarterly, 60(2), 371-407.
Vann, R. T. (1982). The Youth of Centuries of Childhood. History and Theory, 21(2), 279-297.
Wilson, A. (1980). The Infancy of the History of Childhood: An Appraisal of Philippe Ariès.History and Theory, 19(2), 132-153.
Time is precious
don't waste it!
Get instant essay
writing help!
Plagiarism-free
guarantee
Privacy
guarantee
Secure
checkout
Money back
guarantee
Get a Free E-Book ($50 in value)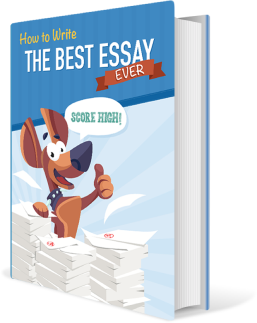 How To Write The Best Essay Ever!