Characteristics of a Learning Organization, Essay Example
Pages: 4
Words: 1163
Essay
This Essay was written by one of our professional writers.

You are free to use it as an inspiration or a source for your own work.
Before proceeding to analyze the characteristics of a so-called learning organization and how Peter Senge's five distinct disciplines apply to these types of organizations, we must define the general foundations of a learning organization. According to Mark K. Smith, a ranking Research Fellow and tutor at George Williams College in the city of London, England, organizational learning pertains to the "activity and the process by which organizations eventually reach the ideal of a learning organization" (2001, The Learning Organization: Principles, Theory, and Practice), meaning that organizations and businesses that stress learning to their employees and upper-level managers are more successful in a global business environment.
This basic approach is supported by Donald Schon, author of The Reflective Practitioner: How Professionals Think in Action, via a theoretical framework that includes three specific learning attributes–1), that due to social instability, organizations are in a "continuous processes of transformation" which mandates new learning experiences and approaches; 2), that in order for an organization to grow and prosper, it must continuously "learn to understand, guide, influence and manage these transformations" and make them a daily part of an organization's existence; and 3), organizations, their employees and managers must "become adept at learning" and be able to adopt to "changing situations and requirements." In other words, organizations must become "learning systems. . . that are capable of bringing about their own continuing transformation" (Smith, 2001, The Learning Organization: Principles, Theory, and Practice). Likewise, in her 1995 essay "Myths and Realities: The Learning Organization," Sandra Kerka maintains that "learning is valuable, continuous, and most effective" for an organization or business "when shared and that every experience is an opportunity to learn." Kerka also provides some basic characteristics related to the structure of a learning organization–1), the existence of continuous learning opportunities; 2), the application of learning to reach organizational goals; 3), the linking of individual performance with organizational performance; 4), the fostering of inquiry and dialogue which helps individuals to "share openly and take risks;" 5), the exploitation of "creative tension as a source of energy and renewal;" and 6), the continuous awareness of and interaction with the environment (Smith, 2001, The Learning Organization: Principles, Theory, and Practice). Therefore, in today's highly-charged and fiercely competitive global business environment, the ability of an organization or business to remain productive and competitive must understand and appreciate the generation or creation of knowledge and information. As Smith puts it, due to the fact that organizations are often part of a network related to production, management, and distribution, all primary economic activities tend to be global, meaning that a successful organization or business must possess "the capacity to work as a unit in real time on a planetary scale" (2001, The Learning Organization: Principles, Theory, and Practice) as opposed to the past when most organizations existed solely as national establishments.
Essentially then, when an organization or business fails to educate its employees and top-level executives and managers, disaster is right around the proverbial corner. Perhaps it all comes down to investment in not just "new machinery to make production more efficient," but also in the "flow of know-how that will sustain a business" through making learning an integral part of the overall structure (Smith, 2001, The Learning Organization: Principles, Theory, and Practice).
In order for a business entity to become a true learning organization, it should adhere to the five foundational disciplines outlined in Peter Senge's 1990 book The Fifth Discipline which contains his own personal vision and plan of action for learning organizations. These disciplines or dimensions help to distinguish "learning from more traditional organizations" and as Senge notes converge or come together as "component technologies"–systems thinking, personal mastery, mental models, building a shared vision, and team learning (Smith, 2001, Peter Senge and the Learning Organization).
As the keystone of a learning organization, systems thinking helps to integrate all of the disciplines by "fusing them into a coherent body of theory and practice." In other words, systems thinking allows an organization to understand how the other four disciplines are interrelated. Secondly, personal mastery relates to "continually clarifying and deepening one's personal vision" via a clear and definite focus supported by patience and the ability to see reality from an objective viewpoint. As Senge describes it, "Organizations learn only through individuals who learn;" however, "individual learning does not guarantee organizational learning, but without it, no organizational learning occurs" (Smith, 2001, Peter Senge and the Learning Organization).
The third discipline or dimension is referred to as mental models which as Senge notes are composed of "deeply-ingrained assumptions, generalizations, or even pictures and images that influence how we understand the world" and how an individual reacts to it, meaning that these mental models are subjective rather than objective. Schon refers to this as a "professional's repertoire" or collection of subjective viewpoints and opinions that influence an individual's behavior. One specific area of great importance is how these subjective world-view models impact an individual without even realizing their potency to alter reality. In this case, according to Schon, "a fundamental part of our task is to develop the ability to become a reflective practitioner" by utilizing logical thinking and rationality. Senge explains this discipline as being able to turn the mirror inward and then examine "our internal pictures of the world" with scrutiny (Smith, 2001, Peter Senge and the Learning Organization).
The fourth discipline is building a shared organizational vision or perhaps a master plan of action to bring about the desire to learn. From a leadership perspective, this discipline has allowed organizations and businesses to work as a team via an inspired leader who possesses the "capacity to hold a share picture of the future" and to share it vigorously with his/her employees and upper-level executives and managers. Most importantly, this discipline "has the power to be uplifting and to encourage experimentation and innovation" over the long-term. In many ways, this discipline serves as the foundation for the entrepreneurial spirit which in today's business world is mandatory for success (Smith, 2001, Peter Senge and the Learning Organization).
The final discipline is team learning which Senge views as a "process of aligning and developing the capacities of a team to create the results" that are desired by an organization or business. Unlike the other four disciplines, this dimension often incorporates personal mastery and a shared organizational vision which taken together enables team members to act as a whole in order to accomplish a specific goal. In essence then, this discipline is based on dialogue or the "capacity of team members to suspend assumptions and enter into a genuine" thinking pattern, much like a conglomeration of minds working together as a single thinking entity (Smith, 2001, Peter Senge and the Learning Organization). Therefore, when an organization decides to fully adopt Senge's five disciplines, true learning will take place, thus allowing a business entity to attain Smith's "ideal of a learning organization."
References
Smith, M.K. (2001). The learning organization: Principles, theory, and practice. Retrieved from http://infed.org/mobi/the-learning-organization—. (2001). Peter Senge and the learning organization. Retrieved from http://infed.org/mobi/peter-senge-and-the-learning-organization
Time is precious
don't waste it!
Get instant essay
writing help!
Plagiarism-free
guarantee
Privacy
guarantee
Secure
checkout
Money back
guarantee
Get a Free E-Book ($50 in value)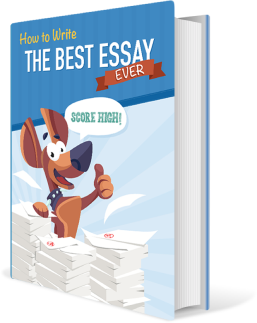 How To Write The Best Essay Ever!