Characteristics of Teams, Coursework Example
This Coursework was written by one of our professional writers.

You are free to use it as an inspiration or a source for your own work.
Introduction
The team-based environment requires an active and practical contribution from each of its members in order to support the goals and objectives of the team. It is necessary to utilize inner strengths that will impact the team in a positive manner and that will also serve as learning experience for its members throughout the duration of the team experience. It is important to evaluate these issues in response to the need for strong and committed team members who will improve the team with their knowledge, skills and general character. Individual strengths will play a critical role in the team's overall growth and development and will also impart necessary skills and knowledge to drive the team towards its primary goals and objectives. Each team member must be able to utilize his or her strengths in a manner that is consistent with team-based objectives, while also considering what is best for the team environment as a whole. This practice will also require the team and its members to exhibit characteristics that are supportive of its goals and objectives as the team moves forward.
Body
My personal strengths include integrity, caring, respect, advocacy, and excellence, among others. I am hard-working, committed to my role, enthusiastic, and have a strong dedication to the team and its needs. A team-based environment must convey the importance of team objectives and the members who are present. As a team member, it is important to exhibit characteristics such as a pleasant and easy-going personality, a strong listener and communicator, the ability to work well in a team environment, a strong level of responsibility, and honesty, among others. These characteristics are instrumental in supporting a team at a successful level and in evaluating one's ability to be flexible in the team setting at a high level that will lead to a high level of productivity.
Furthermore, characteristics such as collaboration, communication, the ability to prevent and/or minimize conflicts, possessing a strong team work ethic and spirit, strong leadership skills, and trustworthiness area integral to the overall success of the team environment and its members. From a personal perspective, my prior experience working in teams has been largely effective in supporting my motivation to improve my job performance, to achieve a greater quality of life with my work, to experience a more challenging and interesting work environment, to improve technical and interpersonal skills, and to facilitate cooperation and provide social support to other team members. In general, teams are likely to form for a variety of reasons which may include social identification and social representation, both of which convey the importance of social identity as part of the human experience.  Once a team has formed, a number of challenges must be met, including defining team objectives and norms, promoting communication, identifying a leader, and developing relationships.
The team environment must represent the ability to exercise sound and reasonable judgment in decision-making to accompany a sound communication infrastructure (Tschannen & Lee, 2012). Team members must be able to thrive in their environments and to be as productive as possible under a variety of conditions, including those where adverse events are possible or likely (Van Bogaert et.al, 2014). In order to produce an effective team-based climate, time management is critical and requires a level of commitment from team members at all times, while also recognizing how to develop relationships to meet patient care needs effectively (Hartgerink et.al, 2014). Therefore, the team's identity must be grounded in the contributions of its members and in how it supports the entire team's focus and commitment to excellence and continued growth in this capacity (Meyer et.al, 2014). This process also requires the development of new perspectives that will have a lasting impact on the team and its overall ability to produce at the expected level.
Establishing an environment of change will have a lasting impact on outcomes and on the development of new perspectives to propel the team as it moves forward. This process will encourage team members to contribute at a consistent level, to respect each other, and to respect their chosen leader(s) accordingly. This approach is necessary because it impacts how team members interact and communicate with each other, share ideas, and work towards a set of decisions that will lead to positive outcomes. This process is instrumental in the team's overall growth and development as it moves forward. It also conveys the reality of supporting a framework in which individual characteristics are critical to the team environment and in executing each objective in a timely manner. Team members must also be able to develop a timeline to meet project-based objectives to achieve the desired results, recognizing each person's role in this process and their contributions to improving the team climate throughout the duration of the team experience.
Conclusion
Team-based characteristics must embody the core strengths of its members and demonstrate an ability to be proactive in working towards viable solutions to solve problems. The team must be focused on recognizing the talents of its members and in selecting a leader who will facilitate successful results. This practice will support the contributions of each member and the ability to utilize their strengths effectively towards mutually beneficial outcomes. These exercises will encourage each team member to communicate and share ideas that will have a lasting impact on the team dynamic and in supporting a structure that will contribute to success and consistency among its members.
References
Hartgerink, J. M., Cramm, J. M., Bakker, T. J. E. M., Eijsden, A. M., Mackenbach, J. P., & Nieboer, A. P. (2014). The importance of multidisciplinary teamwork and team climate for relational coordination among teams delivering care to older patients. Journal of advanced nursing, 70(4), 791-799.
Meyer, R. M., O'Brien-Pallas, L., Doran, D., Streiner, D., Ferguson-Paré, M., & Duffield, C. (2014). Boundary spanning by nurse managers: effects of managers' characteristics and scope of responsibility on teamwork. Nursing leadership (Toronto, Ont.), (27), 42-55.
Tschannen, D., & Lee, E. (2012). The impact of nursing characteristics and the work environment on perceptions of communication. Nursing research and practice, 2012.
Van Bogaert, P., Timmermans, O., Weeks, S. M., van Heusden, D., Wouters, K., & Franck, E. (2014). Nursing unit teams matter: Impact of unit-level nurse practice environment, nurse
work characteristics, and burnout on nurse reported job outcomes, and quality of care, and patient adverse events—A cross-sectional survey. International journal of nursing studies, 51(8), 1123-1134.
Stuck with your Coursework?
Get in touch with one of our experts for instant help!
Messenger
Live chat
Time is precious
don't waste it!
Get instant essay
writing help!
Plagiarism-free
guarantee
Privacy
guarantee
Secure
checkout
Money back
guarantee
Get a Free E-Book ($50 in value)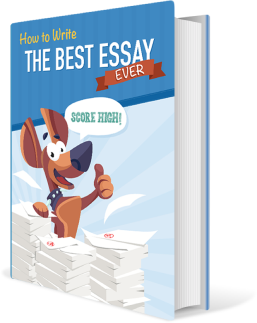 How To Write The Best Essay Ever!